Big White SBX Athlete Tess Critchlow Heading to 2022 Beijing Olympic Games
Posted On: January 19, 2022 |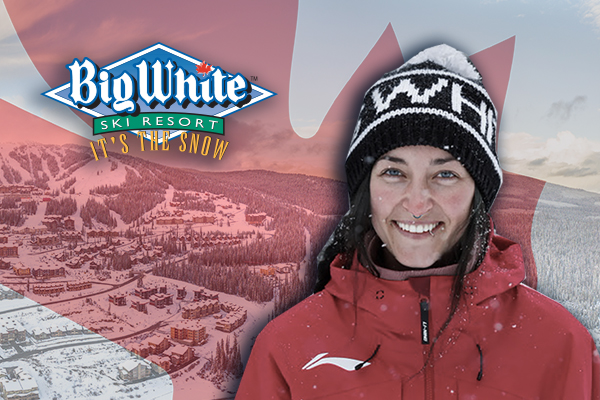 She grew up at Big White Ski Resort, she learned to snowboard at Big White Ski Resort, her first ever race was at Big White Ski Resort, and now, home-town hero Tess Critchlow is heading to the Beijing 2022 Olympic Games to represent Canada in Snowboard Cross! And all of us at Big White could not be more excited for her!
"Another proud Momma moment!" Tess' mom and owner at Big White Ski Resort Ltd. Nada Schumann told Big White. "Congrats to Tess and her Olympic teammates!"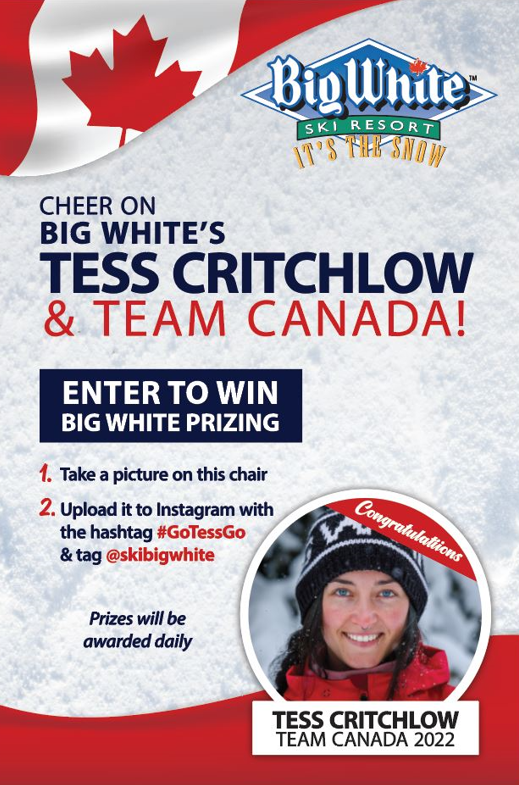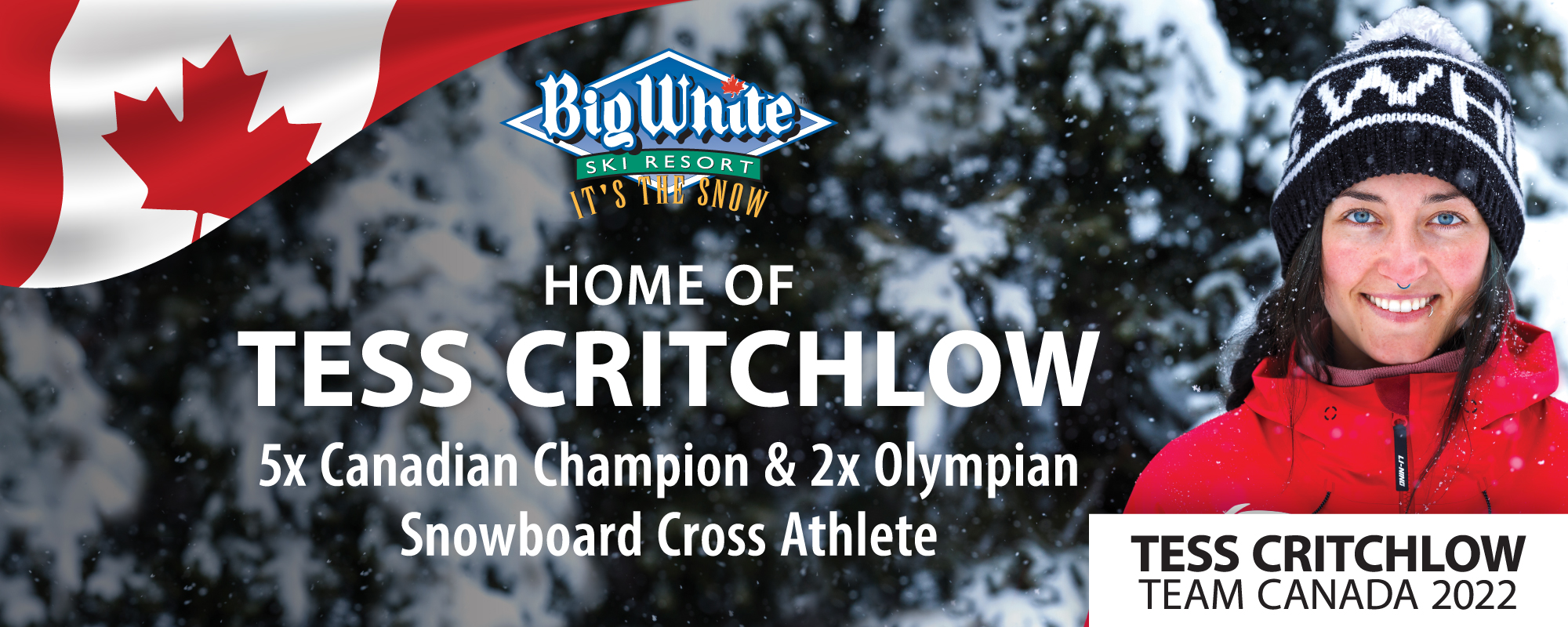 Help Big White Ski Resort cheer on hometown hero and Olympic athlete Tess Critchlow and win great prizes in the process – including an Apple Watch! More details...
We have experienced immense joy in witnessing Tess and her career grow on the mountain. At six years old, Tess competed in the annual Neil Edgeworth Memorial Banked Slalom, coming in second only to her brother. Eight years later, at age 14, she was picked up by the BC Snowboard team, and four years later she found herself on Team Canada's roster. With five adult and junior Canadian National Championship wins, multiple top-10 World Cup finishes, podium finishes in team events, and a 9th overall placement in the Women's Snowboard Cross at the 2018 PyeongChang Olympic Winter Games, we have no doubt Tess will continue to make us proud.
"I am over the moon to be heading into my second Olympics and know I would not be here without the love and support from the community at Big White!" Tess told Big White Ski Resort. "They have done and continue to do so much for me, I will do everything I can to make them and the rest of Canada proud!"
Tess is currently training with her team in Austria. 
Tess has created a new line of environmentally friendly merchandise under the brand "Dakota Racing," with proceeds going to help with the expenses of training, travel, racing and other snowboard cross specific expenses. The clothing is available for purchase at The Rider in the Village Centre Mall. You can learn more about the brand and its commitment to sustainability here.
GO, TESS, GO!
GO, CANADA, GO!
 FOLLOW TESS
Learn more about Tess, here.