Big White Gears Up for World Airline Ski Championships 2020 with Weekend Site Inspection
Posted On: September 26, 2019 |
Over the weekend, 13 board members from the International Airline Ski Federation visited Big White Ski Resort on a site inspection for the 61st Annual World Airline Ski Championships. Held between March 1 and 6, 2020, this international winter sports competition will be the largest race event Big White has hosted, with between 500 and 600 airline employees from around the world attending the event, and of those, 200 to 300 participating in the on-snow activities.
"The IASF Board of Directors arrived in Big White on Friday September 25 to spectacular weather and a warm Canadian welcome from the Big White team," says Bjørn Vandug, Vice President of IASF. "Saturday, the IASF Board was introduced to all the key players for the upcoming WASC. While there are too many to thank individually, rest assured, they all left a great impression on the board.
"The evening was an experience with many great memories and showcased Canadian hospitality at its best."
There will be a variety of snow events held throughout the week, including Giant Slalom, Dual Slalom, Nordic Skiing and, new to the WASC schedule, Snowboardcross – which will come just over a month after the Barrels & Berms Snowboardcross World Cup.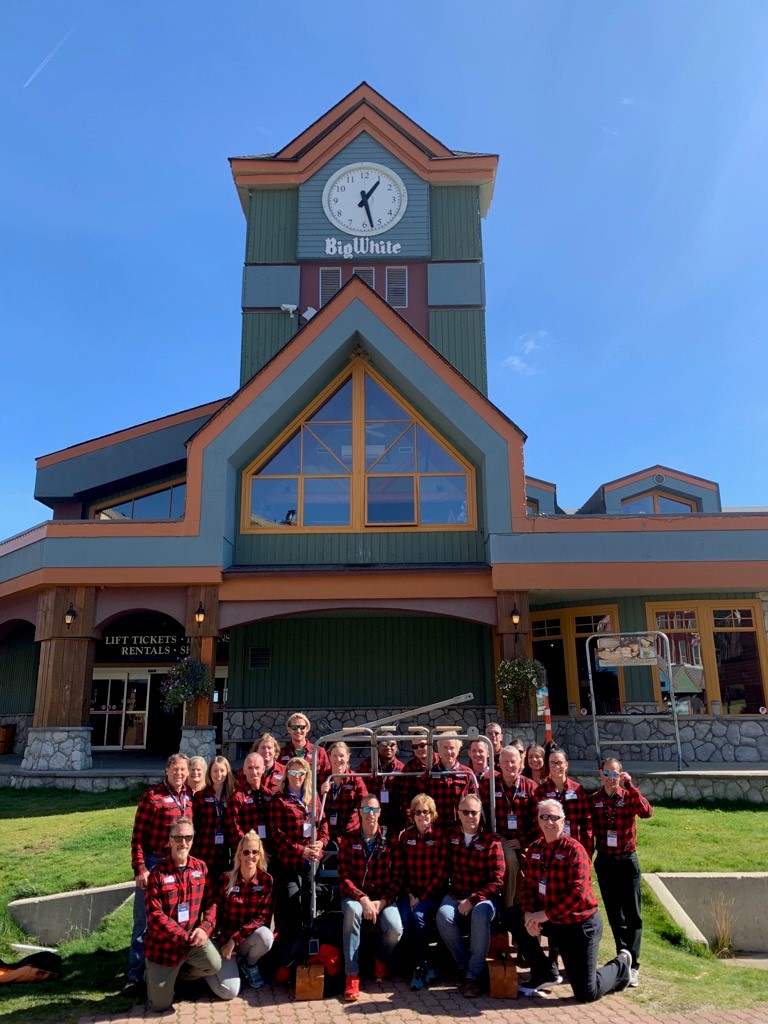 Big White toured the board members through the resort, showing them the various ski-in, ski-out accommodation the IASF members would be staying in, the runs where the events will be held and the restaurants and venues that will host the after parties – including a costume party in Happy Valley and a formal awards banquet where the winning team will be crowned and the venue for WASC 2021 will be announced.
"We showed them a great time, in true Big White fashion," says Trevor Hanna, Vice President of Hospitality at Big White Ski Resort. "We are more than confident to host an event of this magnitude, and we know the hundreds of airline employees attending will not only enjoy our epic snow conditions, but the natural beauty of the Okanagan."
This is the first time since 1977 that the WASC has been held in Canada, with previous competitions hosted in Banff and Whistler.
Spectators are more than welcome to take in the action – including the Nordic ski events, which will include five-kilometre loops around the Adventure Centre and skating rink.