5 Changes You Can Expect to See at Elevation Spa in 2019
Posted On: January 03, 2019 |
After 20 years away, Darlene Kentel has once again found a home at Big White Ski Resort. "It's been amazing to be able to come back," says Kentel, who worked in the resort's marketing department in the mid-to-late 90s and now manages the newly acquired Elevation Spa. "To go away and practice and then come back to Big White and actually work the spa – it's really exciting."
Located next to Central Mountain Check-In in the lower level of the Village Centre Mall, Elevation Spa is a full-service, ski-in, ski-out spa, offering relaxation, deep-tissue and hot stone massages, facials, manicures, pedicures, reflexology, aromatherapy and so much more. Elevation Spa previously had two locations, the other being in the Chateau, and was privately owned. In November 2018, Big White Ski Resort took over ownership.
"Going forward, the long-term plan will be to find a new location – one that will be custom designed to provide top-level spa service in a luxurious environment," says Trevor Hanna, Vice President of Hospitality at the resort. "Darlene has roots in Big White. It became perfectly obvious to me after meeting her for 10 minutes that she was the perfect candidate. She knows the history of Big White and understands how to move forward toward our future goals."
Kentel ran her own therapeutic practice for the past 12 years but became interested in alternative treatments when she was pregnant with her daughter over 20 years ago. Not only is she a Registered Myomassologist Practitioner, but Kentel is also a certified massage instructor and a labour and birth doula.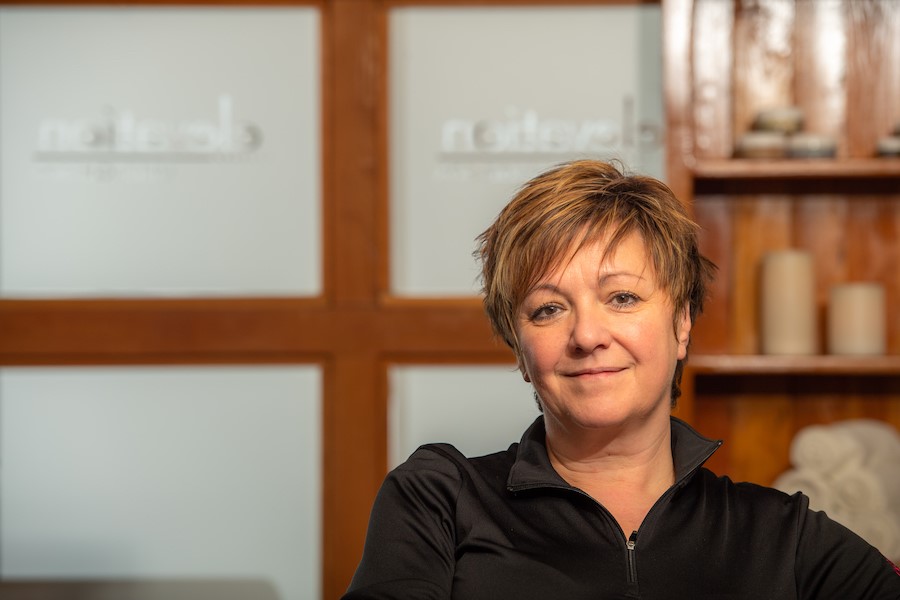 Kentel moved from Lion's Head on the Bruce Peninsula in Ontario, where summer is the busy season. Despite the difference in temperature and elevation, the water sports-related injuries Kentel is used to dealing with are very similar to what she expects to see on the mountain. 
"I want to take what I was doing there and implement it here and make it not just a spa but somewhere you can go and come out feeling a lot better regardless of why you came in," she says. 
Under Big White's ownership and Kentel's management, the spa will undergo a few major changes before the season wraps up. Here are five:
Green Certification 
Elevation Spa is currently in the process of completing certification to be labelled a "green spa" under the standards of Hungarian-based organic skincare line Eminence. It's a big checklist, says Kentel, and "means changes in the spa so that we operate in line with the philosophy of the mountain." This includes recycling, reducing the use of chemical-based products and increasing the overall quality of those products, as well as improving energy efficiency when it comes to the massive amount of laundering required by a spa.
Kentel is working with Eminence to introduce its environmentally friendly products into the spa's services, as well as have the top-of-the-line skincare products available for guests to purchase. 
With Eminence, Kentel eventually hopes to offer Big White exclusive treatments – treatments that will set Elevation Spa apart from other Eminence spas, and treatments that are ski or snowboard specific.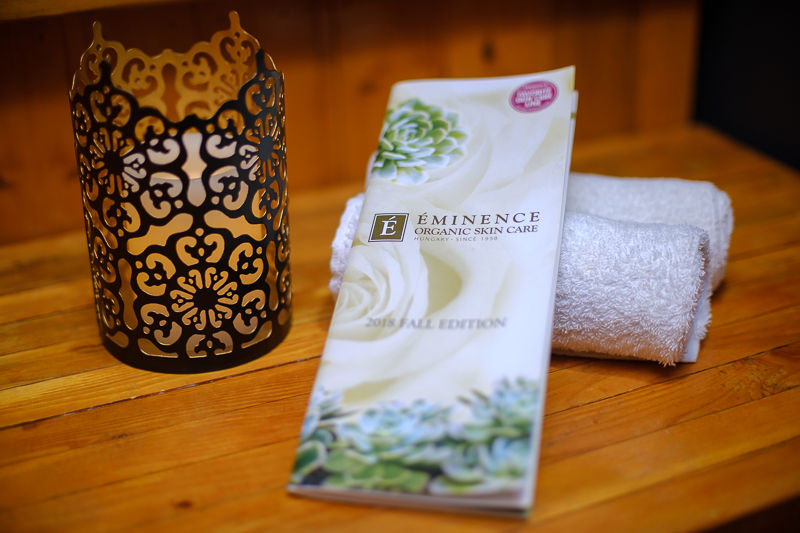 Exclusive Deals for Season Passholders
With the change in ownership, Elevation Spa is now excited to be able to offer exclusive deals and discounts to season passholders. "Listen: this is your spa," Kentel says. "While you're up here as part of your season pass, here's an exclusive benefit."
At the moment, passholders who book a one hour massage will receive a complimentary 4 step 30 minute facial, and those who book a 45-minute head, neck and back or deep tissue massage will receive a complimentary 15 minutes added to their treatment.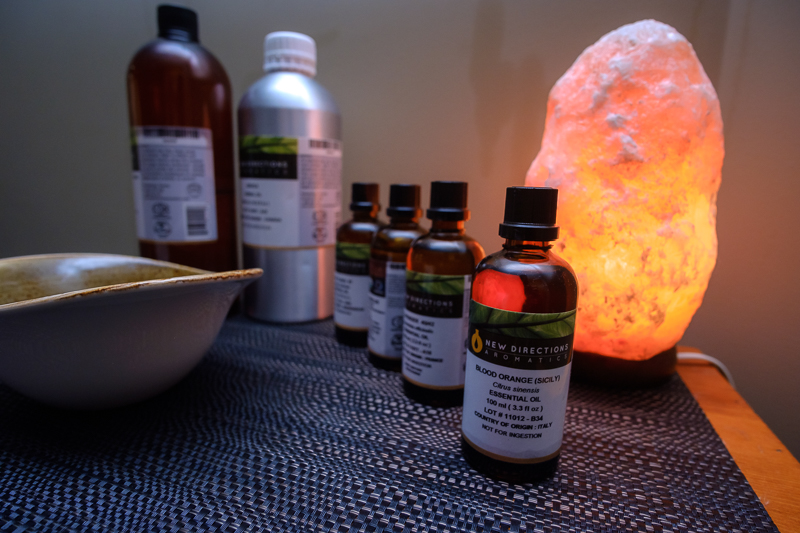 Gentleman-Specific Treatments
Elevation Spa is now offering male-specific treatments, including MANicures, Papa's Pedis and foot and leg treatments tailored to tired and aching feet. 
Soon, customers will be able to request gentlemen's facial treatments, as well as barbering services, including beard, eyebrows and ears trimming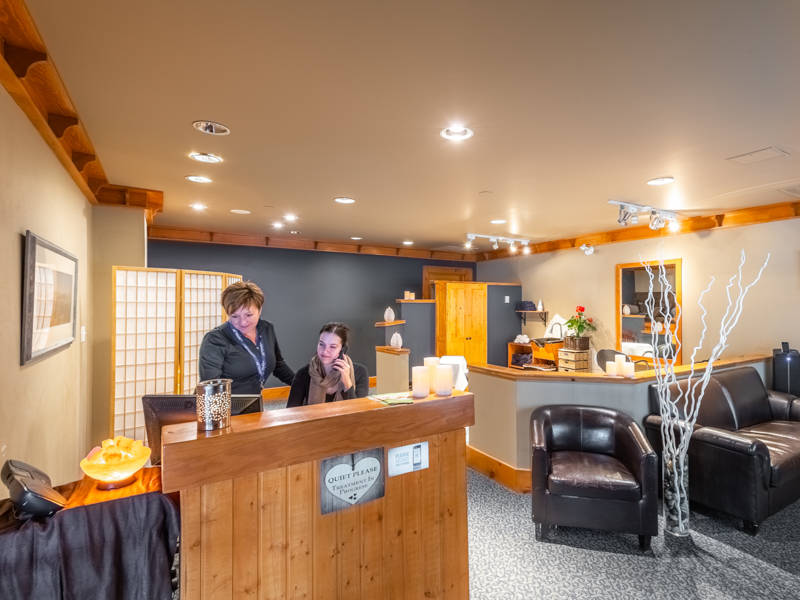 Staff Training
Kentel has one rule for her staff: "No one should ever get off a table feeling worse than when they got on the table." 
She says she will begin training all six of her staff to be versatile in all of the spa's offerings, and will eventually be training them in different massage techniques such as hydrotherapy and hot towel therapy. The staff roster now also includes a certified reflexologist. 
"We're really moving away from just pedicures and that aesthetic stuff, and getting into that whole body care," says Kentel, who plans to work with the on-mountain doctor and ski patrol to come up with ski-specific treatments. "If someone comes in with a shoulder out of whack, there'll be a specific protocol for it."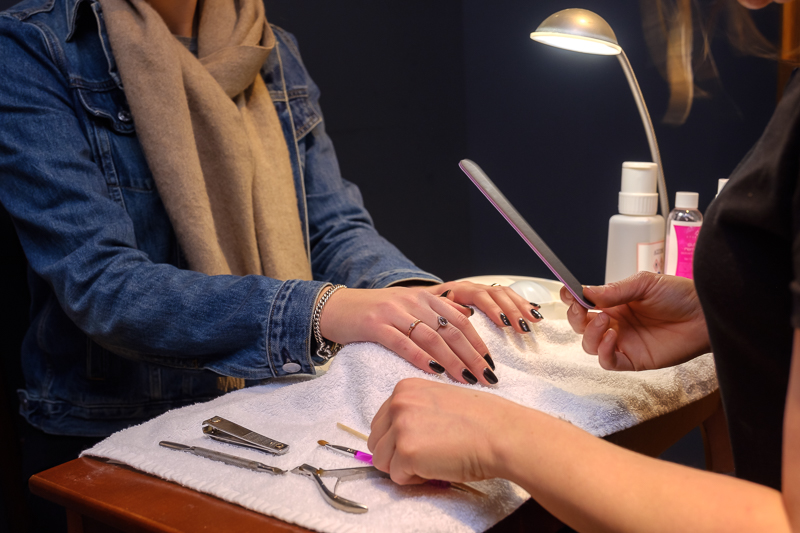 A Reimagined Zen Atmosphere
It may be as simple as a new coat of paint or rearranging the furniture, but Kentel wants to make sure her guests feel relaxed from the moment they enter the spa and take off their ski boots, to the moment they strap them back on and head back out to the slopes.
"We want to really elevate the service, no pun intended," she says. And part of that, she adds, is creating an atmosphere of luxury, relaxation and quality.
The spa has ordered brand new equipment, including manicure stations, UV lights, and towel warmers  – all of which will be included in the spa's services in the near future.
To book a spa service, email elevationspa@bigwhite.com or phone 250.491.7799