Freeride Days Day One: All about the Bronze
Posted On: July 11, 2019 |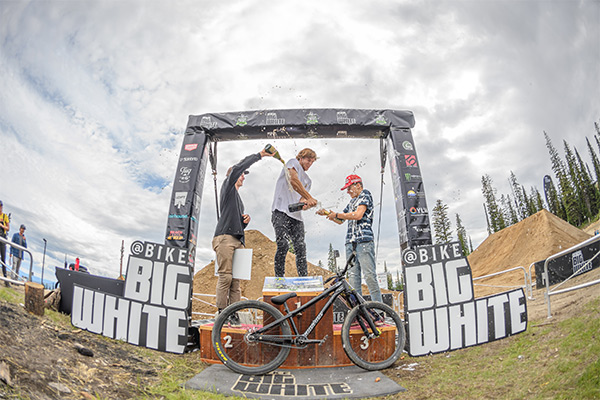 July 11th – After a night of heavy rain the weather held out for the opening day of Freeride Days at Big White Ski Resort.
Freeride Days officially kicked off as Bronze level riders from all over North America descended on Big White Ski Resort to try to win their chance at qualifying for the FMB Gold event held on Saturday the 13th. With this much on the line the riders didn't hold back in the ultra competaitve Bronze Slopestyle finals.
14-year-old athlete Jackson Goldstone couldn't contain his excitement for the course as he manage to flip and whip is way into 6th place in Thursdays event leaving him as the 1st alternate in the Gold event on Saturday.
"It's pretty amazing, they [Loft Bike Parks] took a massive slopestyle course and shrunk it down so we can ride it. It's super fun and built really well and I can't wait to ride it" - Jackson Goldstone
The format allows the set field of riders 2 runs to get their best score meaning they can afford to crash, or take a safe run. This didn't seem to be taken up by any riders as the tricks came flying fast and furious especially for Liam Baylis. The 16 year old used spin and flip combos to get him a bronze medal in the Bronze event. Kamloops BC local Soren Farenholtz's calm and collected style understated the complexity of his tricks. Where he used opposite tricks to land him in 2nd place in the Bronze Finals. Liam Wallace was the winner of the day as he looked ready to take on the Gold course with his big tricks and overall composure.
With no other events planned day one was all about the Bronze Final. Freeride Days continues tomorrow with more action and more excitment. For the full list of events click the events calender below.
Friday June 12th:
| | |
| --- | --- |
| Women's Slopestyle | 1:00pm |
| Best Trick | 5:00pm - 6:00pm |
| Expo open | 10:00am - 6:00pm |
| Food Trucks open | 10:00am - 6:00pm |
| Beer Garden open | 11:00am - 6:00pm |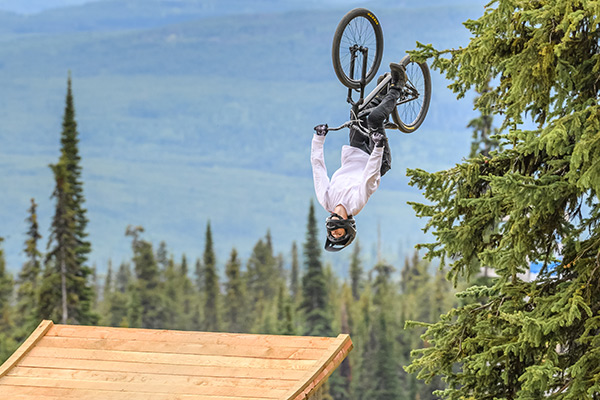 Download Photos Photos taken by Andrew Jay. For more photos of the Bronze Finals follow the link