Freeride Days Day 3: Gold slopestyle finals
Posted On: July 13, 2019 |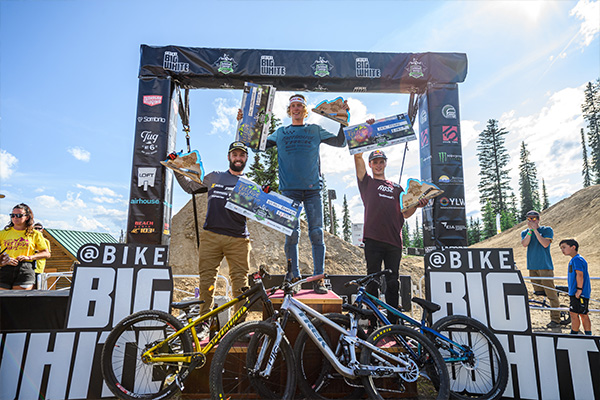 The second annual Big White Invitational Slopestyle hosted by Tom van Steenbergen and presented by Five Ten was a resounding success.
Over 5000 eager spectators flooded the hillside of Slopestyle Center at Big White and took in the many food truck vendors and beer gardens in anticipation of the action.
Host athlete Tom van Steenbergen wanted to design a course that was progressive, and that's exactly what he did.The jumps and features of the Gold course towered above the crowds and provided a challenging field of play for the riders.
"I wanted to build a course that was progressive and challenging, I want it to help push the sport" – Tom van Steenbergen
The contests format sees riders do two judged runs with the best scoring run counting. However, it was the first runs of the day that were the deciders as 7 of the top 10 placers saw their best score come in the first round. German Erik Fedko put down a solid 89.33 in his first run with a truck-driver (360 spin with a barspin) to tailwhip off the massive log feature. Fedko was topped by last years winner Nicholi Rogatkin who put down one of his textbook Rogatkin runs to score a 91.00. With that run it seemed like Rogatkin was sure to walk away the victor, until the young Swede Emil Johansson laid down his stunner of a first run. Johansson used his ultra smooth style and technical prowess to land tricks like a backflip double tail whip to barspin. Johansson scored a stellar 95.66 to over take Rogatkin in the first round. Laying it all out on the line Rogatkin crashed in his second run solidifying Emil Johansson's victory at the Big White Invitational Slopestyle hosted by Tom van Steenbergen and presented by Five Ten.
Johansson's win comes on the heels of two incredibly tough years as he battled both injuries and being diagnosed with an autoimmune disease that sidelined him for the entire 2018 season. Johansson summed up his emotional victory on his social media:
"Finally, Soo Stoked!!! It's so emotional getting on that top spot again" – Emil Johansson via Instagram
The action at Freeride Days wraps up tomorrow with the AirDH presented by Fox Racing which starts at noon! Don't miss the action up at Big White Freeride Days.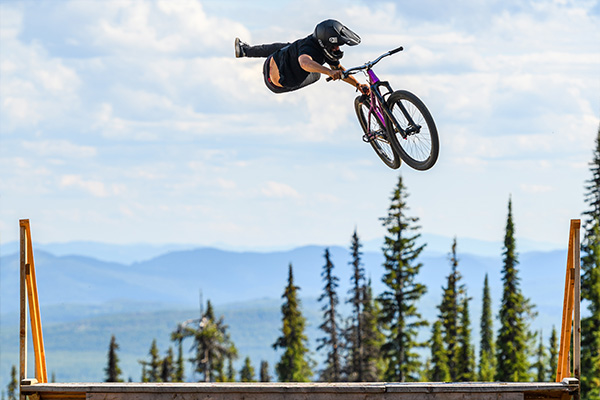 For more photos of the Mens Gold Slopestyle follow the link