Big White Ski Resort & The Woods Win 2020 Tripadvisor Travelers' Choice Awards
Posted On: November 05, 2020 |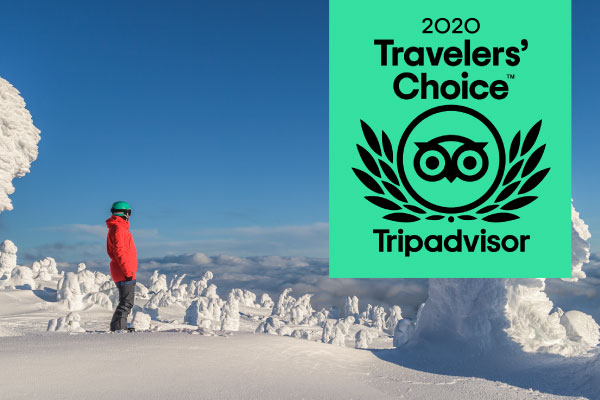 Big White Ski Resort and The Woods restaurant have been recognized among the best in Canada based on Outstanding 2019 Traveler and Diner reviews.
Big White Ski Resort is pleased to announce it has been recognized as a 2020 Travelers' Choice Award winner for Ski and Snowboard Area by Tripadvisor! The Woods restaurant has also received a 2020 Travelers' Choice Award.
Based on a full year of Tripadvisor reviews, prior to any changes caused by the pandemic, award winners are known for consistently receiving great traveler and diner feedback, placing them in the top 10% of hospitality businesses around the globe.
"Winners of the 2020 Travelers' Choice Awards should be proud of this distinguished recognition," said Kanika Soni, Chief Commercial Officer at Tripadvisor. "Although it's been a challenging year for travel and hospitality, we want to celebrate our partners' achievements. Award winners are beloved for their exceptional service and quality. Not only are these winners well deserving, they are also a great source of inspiration for travelers/diners as the world begins to venture out again."
Tripadvisor is one of the world's largest travel platforms, helping hundreds of millions of travellers each month make the most of their trips.
View all of Big White Ski Resort's awards and accolades, here.