Big White Ski Club Honoured by Audi 2019 Canadian Ski Racing Awards
Posted On: June 12, 2019 |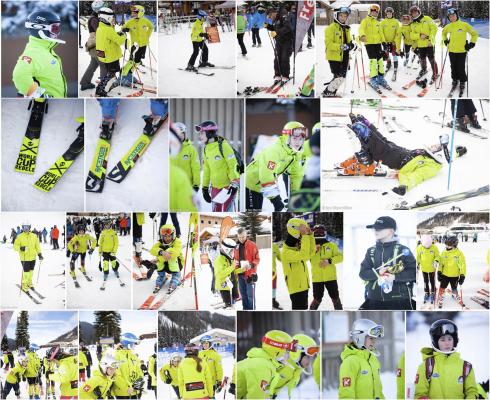 Big White Ski Club was given an honourable mention as "Club of the Year" in this year's Audi Canadian Ski Racing Awards. Dispersed annually, the awards recognize the best in Canadian ski racing for that season, with nominations and votes submitted by the public.

"Big White Ski Club is very excited and proud to be recognized by Alpine Canada," says Diana Veitch, Vice President and Communications Coordinator with the Big White Ski Club. "This honourable mention is so special for a little club like ours as it reassures we are moving in the right direction for the future of the sport of Alpine Racing. Congrats to Banff Alpine Racers as the winner of the award and thank you to Big White Resort for being such a big supporter of our Club!"
Veitch adds that this is the first time, to her knowledge, the club has been nominated for these awards. "I'm pretty proud of our little club!"
Find the full list of winners, here.
"The Audi Canadian Ski Racing Awards are all about celebrating the performances and contributions that have resonated with our ski community here in Canada, and this year's recipients have certainly made their mark," said Vania Grandi, president and CEO of Alpine Canada, in an Alpine Canada post about the awards. "Thousands of Canadians took the time to nominate and vote, and that's a testament to the strength of our ski community."
Big White Ski Club is a non-profit organization that, for over 60 years, has provided world-class and affordable alpine ski training to children 5 to 16 years old, as well as masters. The club has coached and trained many professional Kelowna-area skiers, including 2018 Olympic Gold medalist and Big White athlete Kelsey Serwa, as well as Big White athlete Ian Deans.
Winners will be recognized November 6 and 7 in Toronto and Montreal at Alpine Canada's 100th Anniversary celebrations.