Peak Pride at Big White Ski Resort
Date, Start Time
Date, End Time
Big White Ski Resort will be hosting the fourth annual Peak Pride festival, celebrating the LGBT2Q + skiing and snowboarding community.  
The weekend is chock-full of fun and fabulous events, including the Mountain Pride Parade and The Walk, Wine and Dine tour – a delicious, curated journey through our picturesque Village with 3 restaurants pairing their feature dish with a specialty beverage.
Peak Pride is the hottest winter weekend of the season – come celebrate all things queer with Big White Ski Resort!
DETAILS OF PEAK PRIDE 2019/2020 COMING SOON!
---
Peak Pride 2019 Event Details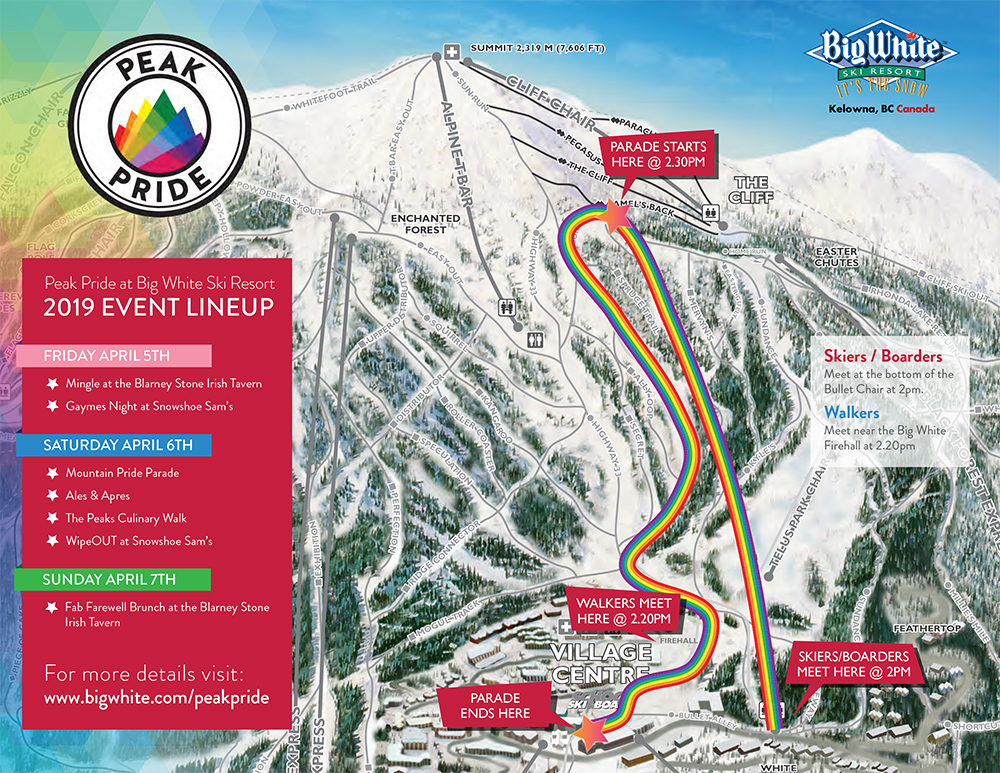 ---
Enjoy the fresh air.  Big White Ski Resort is a smoke-free environment.
To keep our alpine air clean and to protect our natural environment from dangerous forest fires, smoking of any kind (including tobacco, marijuana, e-cigarettes and vaporizers) is strictly prohibited anywhere on Big White Ski Resort property outside of designated smoking areas. Our policy applies to both the summer and winter seasons.
For more information on our smoke-free policy please visit our Mountain Safety page.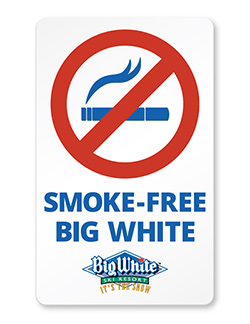 ---
40 is the new 25! 
We take pride in keeping our community at Big White safe. We do not sell to minors and in this effort we will ID anyone who looks under 40 years of age.
Must be 19 or older to purchase alcohol. Please bring 2 valid forms of ID to purchase.