Explore Snowshoeing at Big White Ski Resort
Posted On: September 15, 2023 |
When the snow-covered slopes of Big White Ski Resort beckon, it's hard to resist the thrill of downhill skiing or snowboarding.
But what if we told you there's another way to experience the winter wonderland that surrounds this beautiful resort? Step off the slopes for a moment and strap on a pair of snowshoes – it's time to embark on a different kind of adventure.
Discover the Beauty of Snowshoeing in a Winter Wonderland
Snowshoeing at Big White Ski Resort is a fantastic way to connect with nature and explore the pristine backcountry that envelops the resort. Whether you're a seasoned snowshoer or a first timer, this activity offers a serene and slower-paced alternative to the adrenaline-fueled runs down the mountain.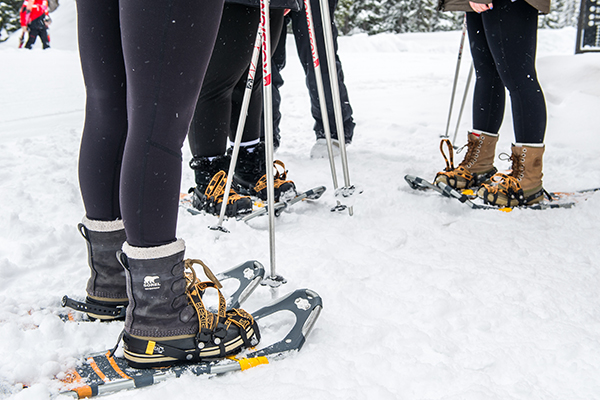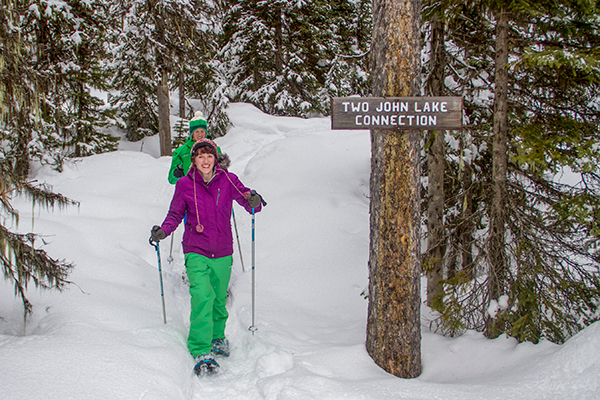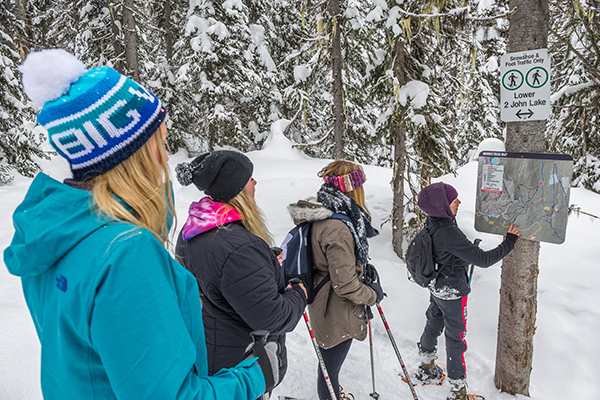 Rental Shop Convenience
If you don't have your own pair of snowshoes, fret not. Big White Ski Resort has you covered. Head to our rental shop, conveniently located in the Village Centre Mall, where you can rent snowshoes, boots, and poles. All you need to access the trails is a trail pass, and you're ready to embark on your snowshoeing adventure.
The Trails Await You
Big White Ski Resort boasts an impressive 25 kilometers (about 15.53 mi) of combined Nordic and snowshoe trails that wind through the picturesque landscape. The trailhead can be found directly behind the wooden huts in the Happy Valley Adventure Park, making it easy to start your journey into the snowy wilderness. Follow the yellow directional markers along the trails to depart from the starting point, and then follow the green arrows to return.
Explore More with Guided Snowshoe Tours
While venturing out on your own snowshoeing adventure can be incredibly rewarding, Big White Ski Resort offers you the opportunity to enhance your experience with two guided tour options:
Interpretive Tour: Discover the Secrets of Nature Embark on an interpretive tour and delve deep into the world of the local flora and fauna, all under the guidance of our experienced and trained tour guides.
Family Adventure Tour: Fun for All Ages If you're traveling with family members of various ages and abilities, our Family Adventure Tour is the perfect choice. Explore the great outdoors together and let our guides customize the route to suit the needs and preferences of your group.
More Tips for First Timers
Snowshoeing might seem like a simple walk in the snow, but there are a few tips to keep in mind, especially if you're new to the sport:
Adjust Your Expectations: Snowshoeing provides a workout due to the weight of the snowshoes and the deep snow. For your first time, consider halving the distance you would typically hike.
Dress in Layers: The cold can be biting, so layer up with a base layer, a mid-layer, and an outer layer. You can always shed a layer as you work up a sweat.
Pack Essentials: Bring along water to stay hydrated, snacks to keep your energy up, sunglasses to shield your eyes from the bright snow, and sunscreen to protect your skin from the sun's reflection off the snow.
Check the Weather Forecast: Be prepared for unpredictable winter conditions. Check the weather forecast before you head out, and make sure you have appropriate gear for any surprises Mother Nature might have in store.
Furry Companions are Welcome: If you're a dog owner, you'll be delighted to know that your four-legged friends are welcome on all snowshoe trails when accompanied by their owner. However, it's essential to keep your dogs on a leash at all times to maintain a peaceful and harmonious environment.
Respect Crossings: Snowshoe trails may intersect with Nordic ski trails. When crossing these ski tracks, be mindful not to damage the set tracks. Lift your snowshoes over the ski tracks carefully. It's crucial to remember that at no other time should you walk on Nordic ski trails.
Stay Alert for Skiers: While crossing Nordic Ski Trails or sharing the snowshoe trails, always be on the lookout for skiers. Nordic skiers move swiftly, and maintaining awareness of their presence ensures everyone's safety on the trails.
Capture the Moment: Don't forget to take photos and share your adventure using #SkiBigWhite. It's a great way to document your journey and inspire others to explore the beauty of snowshoeing.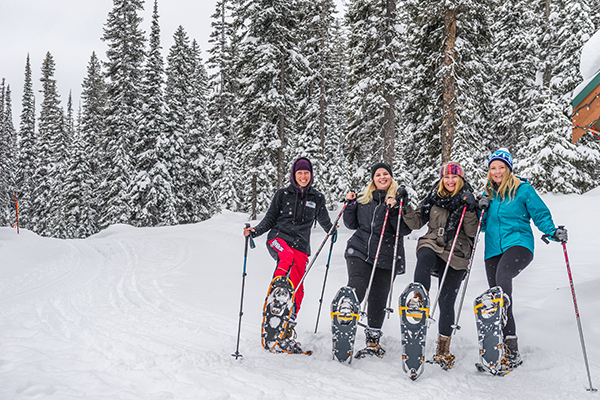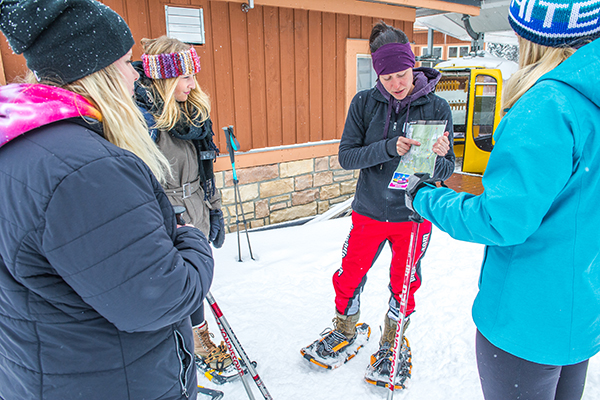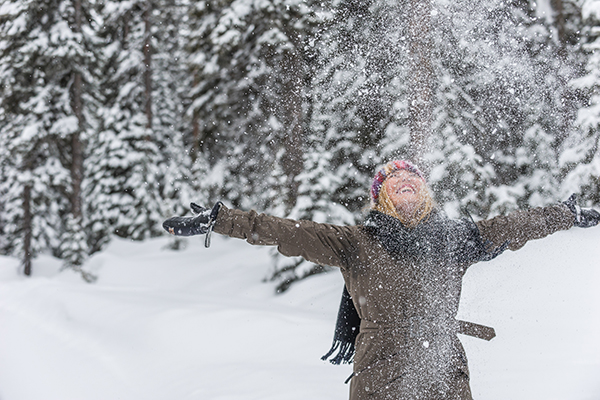 While the thrill of downhill skiing and snowboarding at Big White Ski Resort is undoubtedly an unforgettable experience, don't miss the chance to discover the serenity and beauty of the backcountry through snowshoeing. With rental options available and a network of stunning trails waiting to be explored, it's an opportunity to slow down, connect with nature, and create lasting memories in this winter wonderland. So, grab your snowshoes, embrace the cold, and embark on an adventure that's as beautiful as it is invigorating!