8 Reasons You Need To Visit Big White This Summer
Posted On: April 19, 2017 |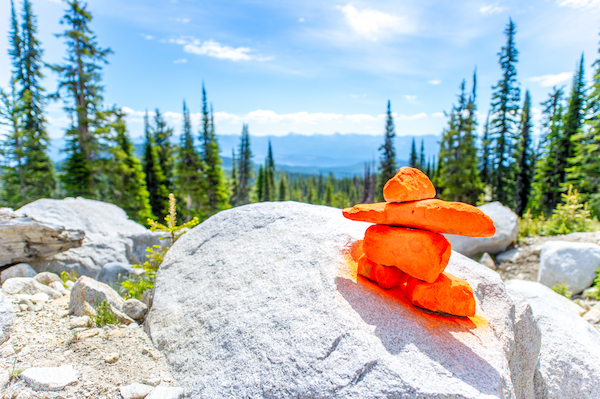 The winter might be over, but up on the mountain, we're not slowing down. This summer, we've got a full line-up of activities – from local festivals to hiking in the alpine – all planned for the whole family to come up and enjoy.
With mild summer temperatures and sunny skies, the alpine is the perfect environment for hiking, exploring and appreciating the outdoors! 
Here are eight reasons you need to visit Big White this summer:
1. Bike Big White
If there's one activity we're most excited for this summer, it's mountain biking! As of April 24th, construction continues on Big White's new network of world-class, lifted-assisted mountain bike trails. This summer, experience the thrill of downhill mountain biking just 45 minutes outside Kelowna. Follow @bikebigwhite on Facebook, Instagram, and Twitter this spring for trail updates and the announcement of the Bike Big White's opening date. Visit bikebigwhite.com for more details.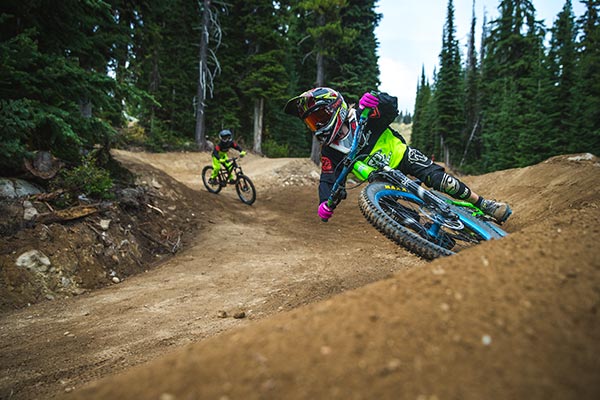 2. The festivals
What better location to host this summer's best local festivals than on the mountain? We're kicking off the summer season with the Craft & Country Beer and Mountain Festival, June 24th, followed by Ciderfest on July 29th. Both festivals are your opportunity to try refreshing local brews and enjoy everything that the great outdoors has to offer. If you love pie, Huckleberry Festival, happening August 12-13th, will be your chance to try the biggest pie in BC!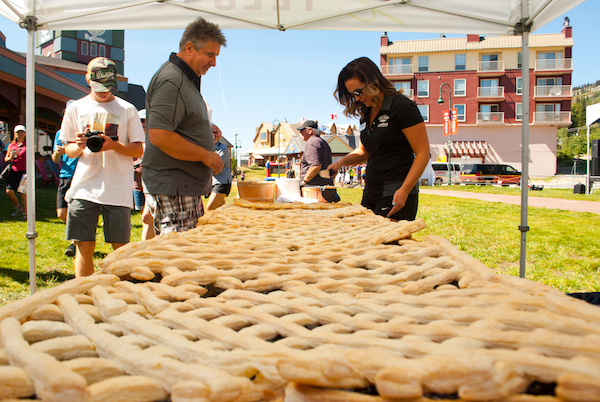 3. Swimming in Rhonda Lake
One of Big White's most iconic features is Rhonda Lake, located at the bottom of Cliff Chair. It's only a 40-minute hike from the Village, and the rocky shores make for a great picnic spot. If you're especially brave, bring your bathing suit and try going for an alpine dip!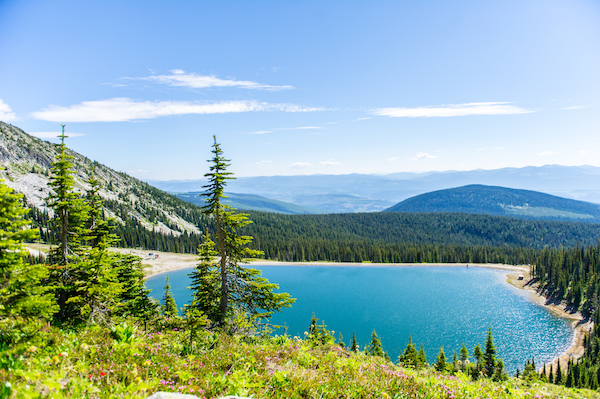 4. Wellness Weekend
Escape the heat of the city and join us July 7-9 for Wellness Weekend - two days of yoga classes at Rhonda Lake and the Black Forest Day Lodge, as well as meditation seminars, guided hikes and nutritious cooking classes, all inspired by the beauty and serenity of the mountains.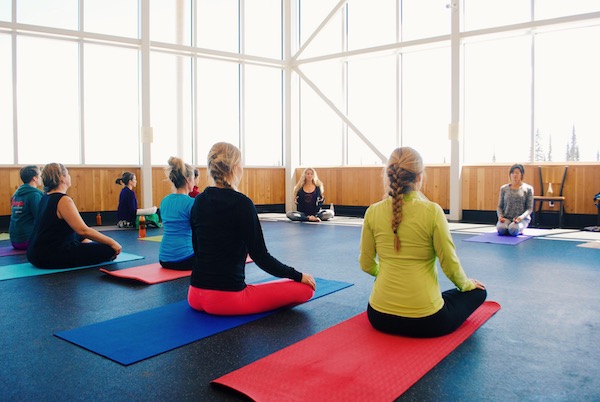 5. Walking with the wildflowers
During the ski season, it's hard to believe anything exists under Big White's impressive three-meter snow base – but just wait until you see it all in the summer! Wildflowers flourish at the top of Falcon Chair. Bring your camera and hike to see them by riding up Bullet Chair and exploring Big White's network of lift-assisted, alpine trails.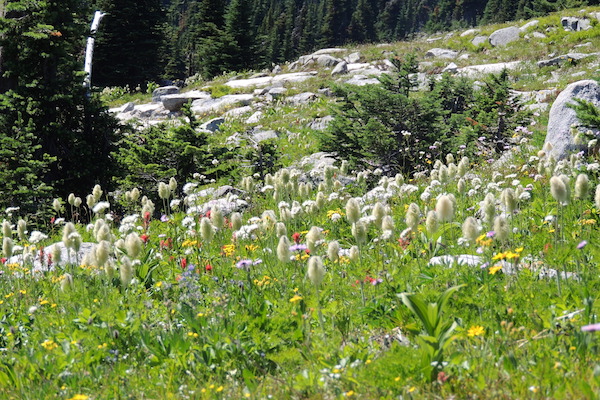 6. Apres in the village beer garden
Who says you need snow to après? After a long day of hiking, kick back in Big White's summer beer garden. Located in the Village Centre, in front of The Woods, Big White's beer garden will be serving up craft beers, BBQ burgers, hot French fries, and other grab-and-go treats. Find a chair and soak up some late afternoon sun while enjoying the fresh mountain air.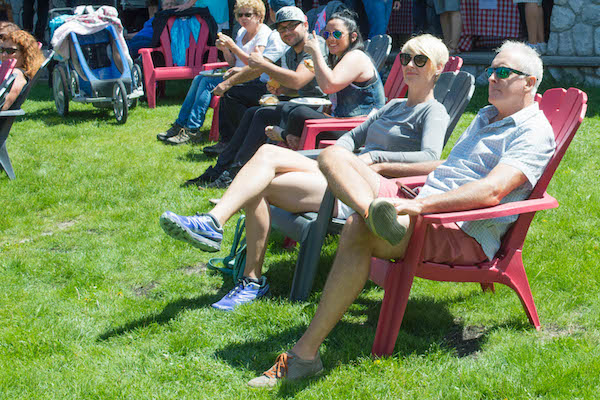 7. GEO Hiking
Don't miss this fun weekend activity the whole family will enjoy! August 5-6th, Big White is hosting GEO Hiking – a free GPS scavenger hunt with hidden treasures and great prizes. The more treasures you find, the greater your reward. Do you think you have what it takes?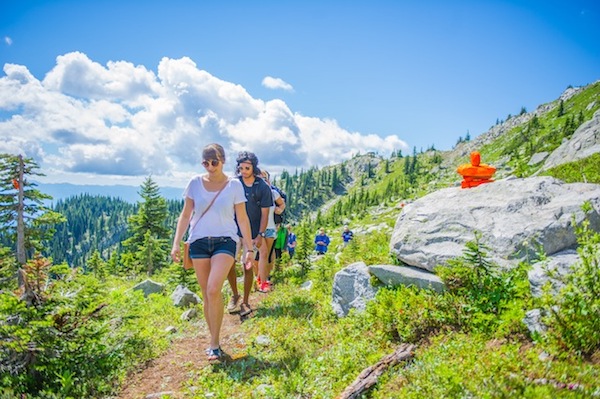 8. Mudd, Sweat and Tears
Mudd, Sweat and Tears Kelowna 2017 will be an experience unlike any other! A challenging, super-charged 8km course will have competitors crawling, climbing, swimming, carrying and dragging themselves around organic and constructed features in a fight to the finish. Registration is still open. (Warning – obstacle course racing is addictive and extremely fun!)
The summer season kicks off June 23rd with Summer Opening Weekend celebrations.
Follow Summer Big White in Facebook, Instagram, and Twitter for the latest news, weather reports, and event updates.