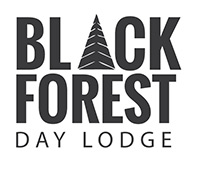 Welcome to Big White's newest Bistro situated at the base of the Black Forest chairlift.
With breathtaking panoramic views of the Monashee and Selkirk mountain ranges, relax in this modern and sophisticated space and fuel up on one of its unexpected and handcrafted culinary creations.
The Black Forest Day Lodge is a slopeside eatery with a contemporary global menu. The kitchen is happy to accommodate vegetarian, vegan, dairy-free and gluten-free diets. If it's a quick snack you're looking for, grab a Bavarian Sausage and a tall can of Stiegl beer or a bowl of Beef Goulash. Looking for something meat-free? Try the Yam Fry and Lentil Dahl Poutine garnished with Feta.
For a longer warm-up, grab a tray and take a seat inside or at an outdoor picnic table next to the breathtaking mountain views. Some hot lunch favourites include the Chicken & Waffle House Speciality (gluten-free waffle available), the Black Forest Spaetzle with Brown Butter and Sage, and the Green Shrimp Curry with Rice (vegan Tofu option also available). Homemade burgers and sandwiches are also on the menu like the Bigger Better Mack Burger and Monte Cristo Sandwich with Swiss Cheese, Chicken and Ham. Vegetarians will love the Smoked-Tofu Reuben Sandwich on Marble Rye and Black Bean Burger on a Brioche Bun or gluten-free wrap. All burger patties are made in- house!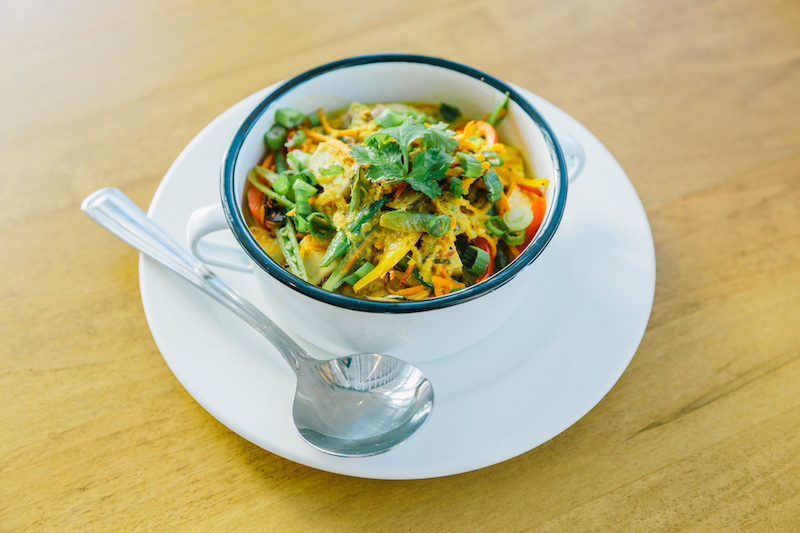 For the little ones, a full kid's menu is also available inducing the Child's Burger with Fries, Chicken Fingers, or Grilled Cheese. All kid's menu items come with a soft drink, milk or juice. 
If it's something light you're after, try one of Black Forest Day Lodge's prepared sandwiches like Turkey with Cranberry Mayo, Egg Salad with Watercress, or Roast Beef with Russian Coleslaw. There are also many fresh salad options like the Thai Sesame Noodle, Curried Chickpea, and Tossed Kale Caesar.
Got a sweet tooth? Black Forest Day Lodge's bakery makes its muffins and baked goods fresh in-house every day. Try the Dark Cherry Cheesecake Muffin or mouth-watering Triple Ginger Molasses Muffin. The sticky Cinnamon Brioche Buns are always a favourite! 
With a number of local craft beers or Okanagan wines to enjoy with your meal inside or outside on the deck, the Black Forest Day Lodge is an oasis on the slopes. The ski in and ski out accessibility will get you fueled up and back on the snow in no time!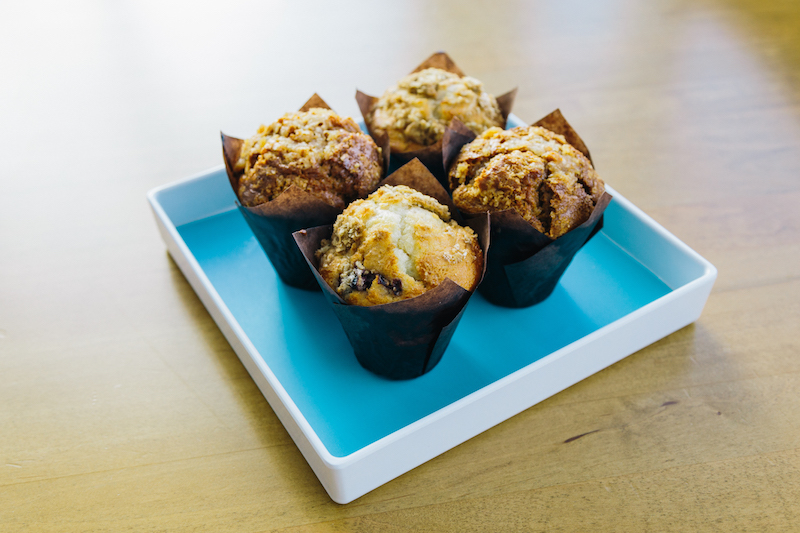 Hours: closed for the season