Big White's Christmas Top 10
Posted On: December 21, 2016 |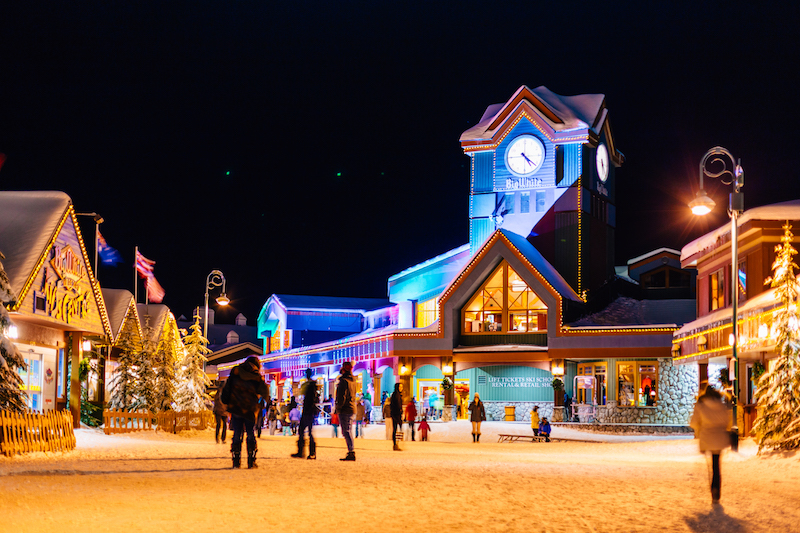 Christmas is all around us here at Big White and we've rounded up our favourite ways to get festive.
The Village is buzzing with excitement and the smell of Clocktower Coffee Co.'s peppermint mochas is in the air. Santa's been busy taking last minute requests from boys & girls in his workshop while the chefs at Kettle Valley Steakhouse have been sharpening knives to prepare traditional Christmas dinner (with all the trimmings).
From evening sleigh rides to s'mores by the skating rink - these are our 10 favourite ways to get in the spirit at Big White this season.
1) Clocktower Coffee Co. Christmas Drinks
What better way to warm up than with a cup of holiday cheer? This Christmas, Clocktower Coffee Co., located in the Village Centre Mall, is serving up three specialty holiday drinks to keep your spirits bright: an eggnog latte, gingerbread latte, and peppermint mocha. Ask nicely and CTC's manager Wayne Bertrand will decorate your drink with his famous "Wayne-deer" design.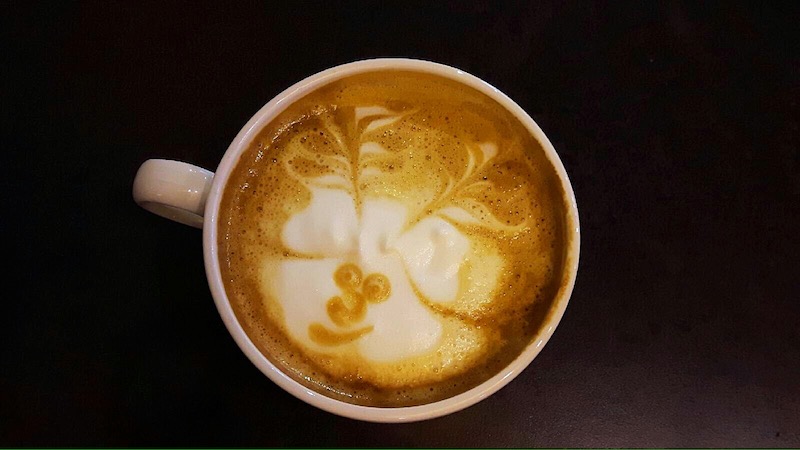 2) 
Santa's Workshop & Free Photos with Santa
Santa's been busy taking last minute requests from boys and girls in his workshop, located next to the Village Centre Mall. Visit Santa's Workshop and get a free photo taken on Santa's lap by our professional photographer. Santa's elves have also got a craft table where you can make your own Christmas memory to bring home and hang on your tree!
Santa and his elves will be set up in the Workshop from 11:00am-12:30pm and 1:30pm-4:00pm everyday, and until 2pm on Christmas Eve (because...well... Santa's got a lot of work to do that day...)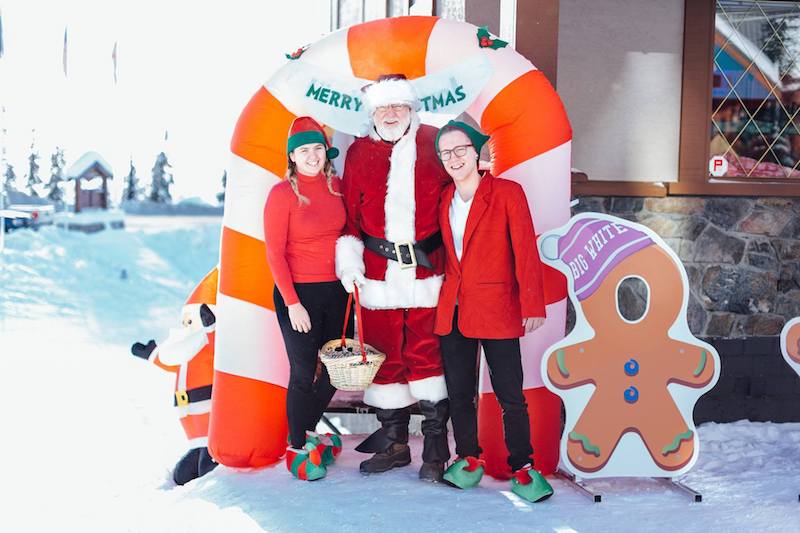 3) 
Breakfast with Santa
It's a long way around the world, and Santa has got to fuel up before his busy night delivering presents. On December 22-23, from 8am-10am, come down to Happy Valley Day Lodge for Breakfast with Santa. You might even spot a Loose or Lucy Moose if you're lucky…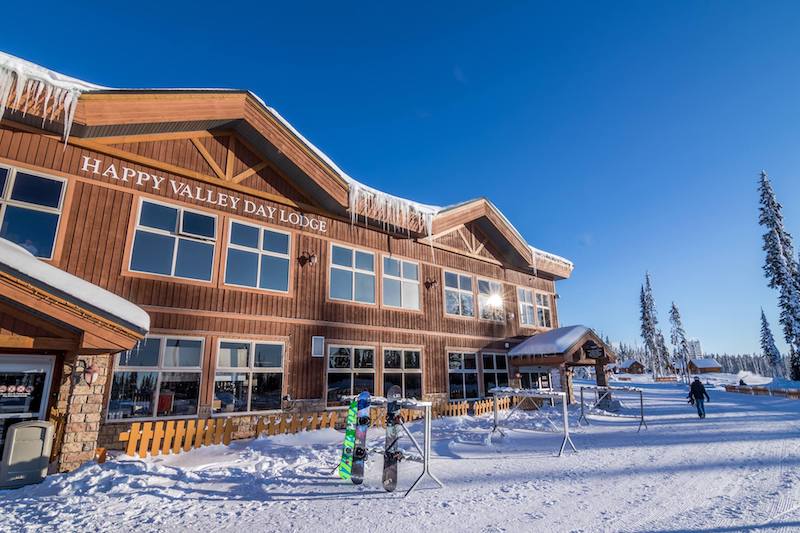 4) 
Ski & Snowboard with Santa
After Santa's gruelling night of delivering presents, he's making a special stop at Big White for a ski! This is your chance to ski or snowboard with Santa Claus. Shredders and rippers of all ages are invited! Meet Santa outside the Village Centre Mall at 10am on Christmas Day.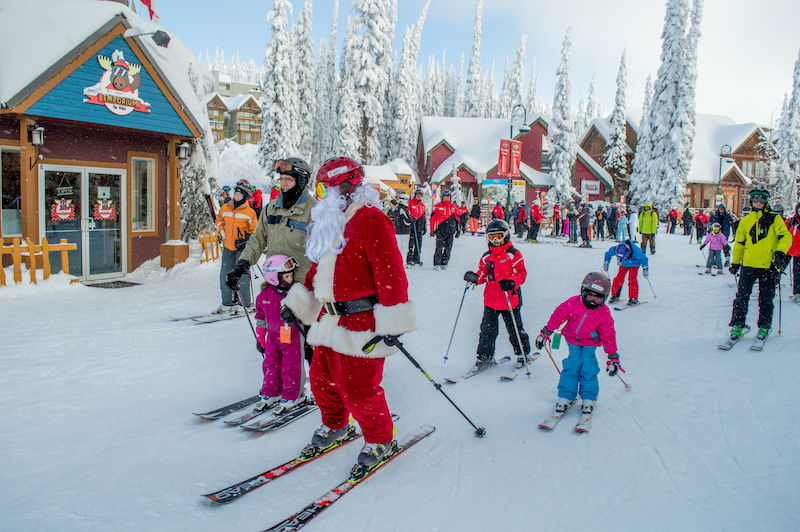 5) 
Christmas Dinner from Kettle Valley Steakhouse
After a fun-filled day of outdoor experiences at the resort, let our chefs at Kettle Valley Steakhouse do the cooking and enjoy a holiday meal in the comforts of your mountain accommodations. A traditional holiday feast with all of the fixings is available for pick up or delivery right to your door.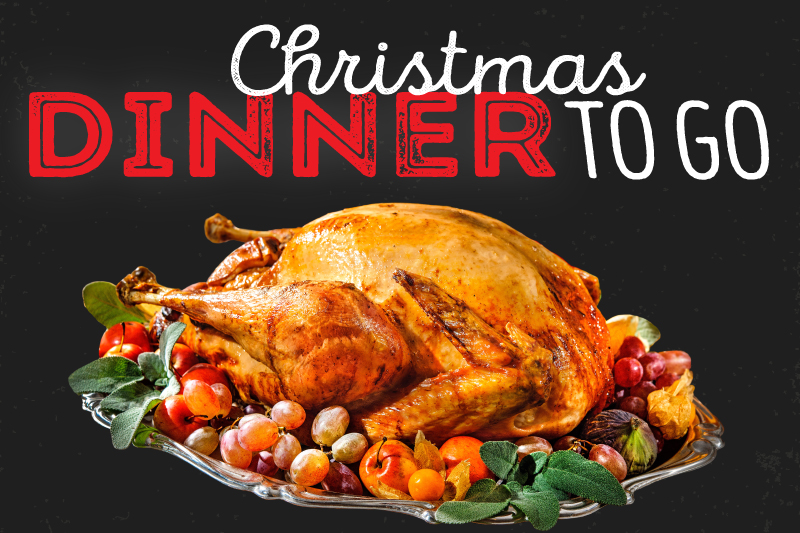 6) 
Sleigh Ride Dining Tour
For a culinary experience unlike any other, climb aboard an old-fashioned horse drawn sleigh and experience an adventure you'll never forget. On this unique tour you can admire the pristine beauty of Big White's back woods as majestic Clydesdale horses guide your sleigh through snow-capped trees to a cozy cabin in the woods. There you'll enjoy a homemade feast of chicken and ribs followed by a delicious dessert. You'll ride back home under the stars, to the sound of sleigh bells, thinking to yourself- was it all even real? To book a tour contact our concerige team at (250) 491-6111 or activities@bigwhite.com.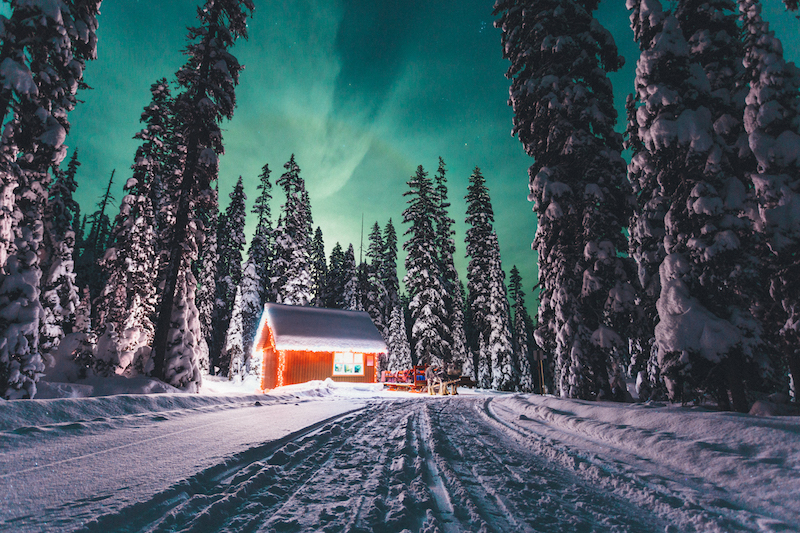 7) 
Night Skiing
Most of the lifts might stop spinning at 3:30pm but that doesn't mean the fun has to stop! If you've still got energy at the end of the day, we've got the largest night skiing area in western Canada. Every night over the holidays we turn on the lights of Bullet Express and Plaza Chair giving you access to 2569 meters (8429 feet) of terrain, with a night lift capacity of over 5,000 people per hour! TELUS Park also stays open until 8pm if you feel like shredding some park. For non season passholders night skiing is $35 over the holidays. Get more details on night skiing here.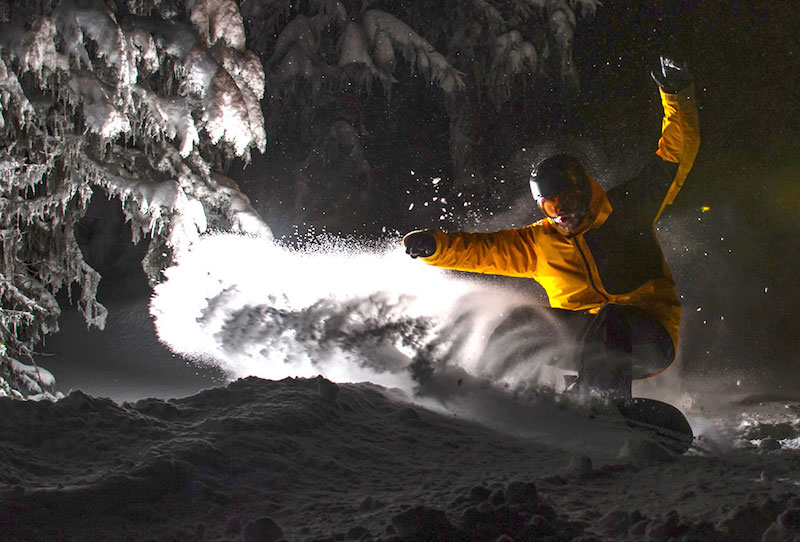 8) 
Christmas Eve Parade & Torchlight Run
Big White is where you want to be on Christmas Eve! We've got a full night of family-friendly fun planned for you to enjoy. The evening will start with a special Christmas Eve church service at 4:30pm in the Village Centre Mall, led by Pastor Jack with live music performed by the Rookie Ski School choir. At 5:30pm, find a spot in front of the clock tower and watch our spectacular Christmas Eve parade where Big White staff parade through the village along with Loose & Lucy Moose and make the spirit of Christmas come to life through Big White's 'Past, Presents & Future' themed show. The evening will finish with our legendary Ski School Torchlight Run and a huge fireworks display. All the magic is happening in Big White Village on Christmas Eve!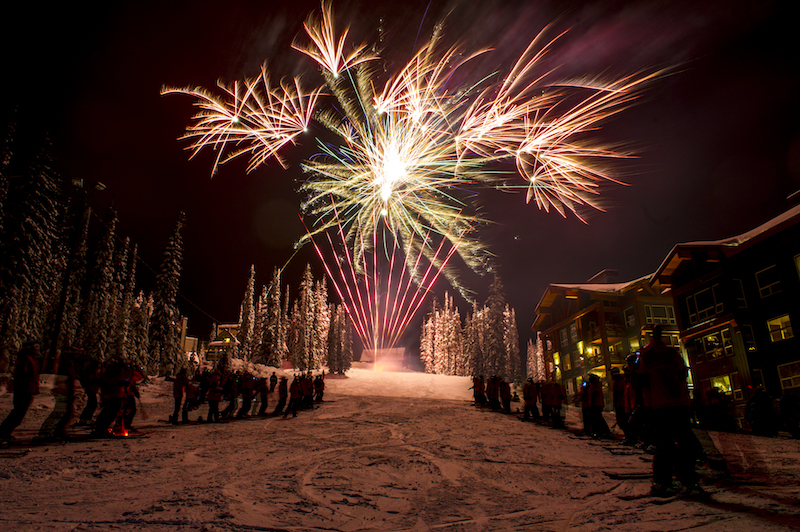 9) 
Bonfire with Hot Chocolate & S'mores
What's a s'more? It's a Canadian camping favourite! Imagine warm marshmallow and melted milk chocolate smooshed between two crunchy graham crackers. Make your own over the bonfire in front of the skating rink down in Happy Valley every Saturday night. Plus warm up with a cup of free hot chocolate. Remember these treats are guilt-free - you've earned them from a whole day hitting the hill!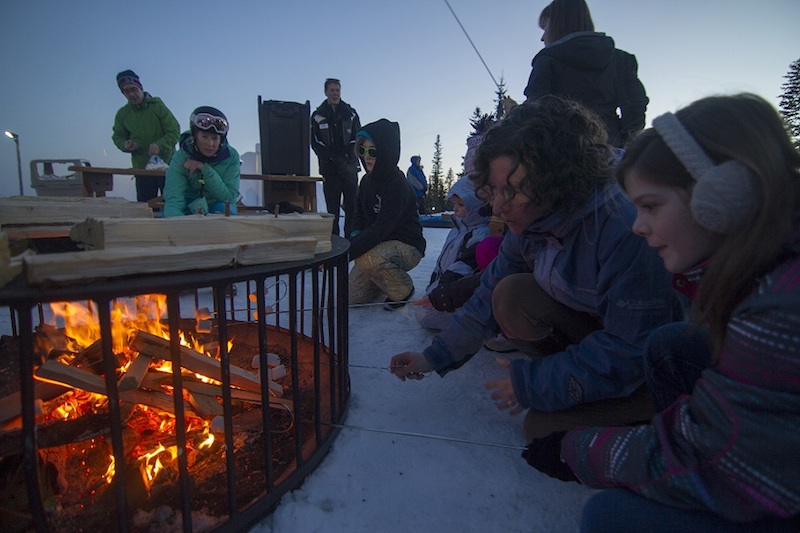 10) 
Free Ice-Skating on Canada's Highest Skating Rink
Big White is proud to be home of Canada's highest outdoor skating rink, resting at 1755m above sea level. Whether you're looking for leisurely ice skating with family and friends, or a friendly pickup hockey game with the locals, this rink is for you. Ice-skating is open every day from 11am-10pm over the Holidays with ice-skate, helmet, and hockey stick rentals available in the basement of Happy Valley Day Lodge.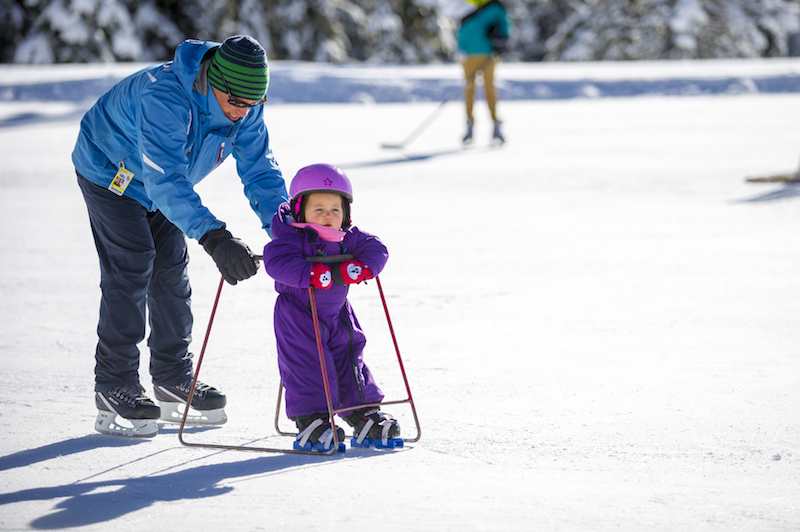 For the full list of holiday events happening this season, click here.