Ski Big White Masters: Baby Boomers' Haven | Real Food Traveler
Posted On: December 31, 2017 |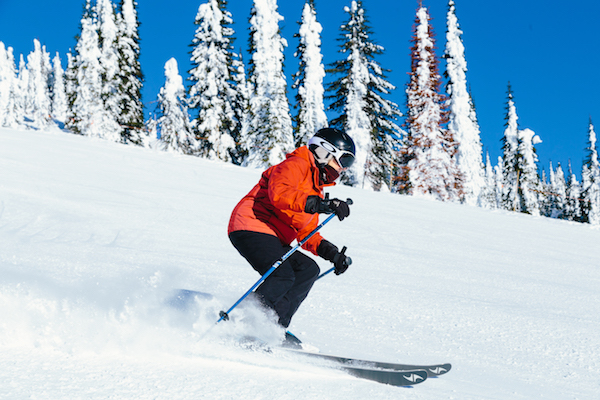 If you're a baby boomer that still craves hitting the slopes with a group of your best pals, then listen up - this post is for you!
Five years ago, Josh Foster the Ski and Board School Director at Big White Ski Resort, decided to design a Ski Week for ageing baby boomers. His idea was to create an inexpensive, fun week that would include ski instruction, good food and social activities.
Masters' Week was born!
In its inaugural season, there were 23 participants who enjoyed the program - excited about their new skills on the slopes and who raved about the food. Six years later, Big White registered more than 250 participants for Master's Week! In fact, Masters' Week has become such a popular alpine program at Big White Ski Resort that last year, 2017, the camp was offered three different weeks throughtout the season.
Masters' Week activities were formed with the intention of bringing together a generation of beginner to advanced snow-loving skiers and snowboarders - giving them the chance to pick up some new tricks and enjoy the slopes with like-minded company.
At Big White, we treat our Masters' with everything from lessons and gourmet dining, to a true ski après experience. 
Last season, Yvette Cardozo from Real Food Traveler, visited Big White for a Masters' Week Camp. In her article "Ski Big White Masters: Baby Boomers' Haven" she breaks down what it means to be a part of the Masters' Week program at Big White from start to finish, and how it has grown since its beginning in 2011.
This season Big White is offering three Masters' Week camps for $278 + tax.
To register, or learn more about Masters' Week click here.