featuring Pro/Gold INVITATIONAL SLOPESTYLE hosted by Tom van Steenbergen
July will see the world's best mountain bikers descend on the mountain for the inaugural Freeride Days festival at Bike Big White. An action packed weekend will feature premier athletes competing in multiple events such as: Whip-off, Air DH, and returning is the Big White Invitational Slope Style contest presented by Tom van Steenbergen.

Come hang out and watch the best of the best battle it out while taking in the beautiful scenery and endless sunshine in the Okanagan's premier summer adrenaline event.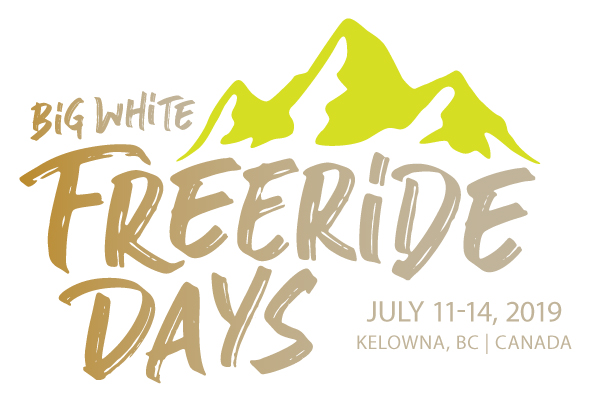 SCHEDULE
Thursday, July 11
Bronze Open Slopestyle
3:30pm
Friday, July 12
Women's Slopestyle
1:00pm
Gold Qualifier
3:30pm
Expo open
10:00am - 6:00pm
Food Trucks open
10:00am - 6:00pm
Beer Garden open
11:00am - 6:00pm
Saturday, July 13
Gold Invitational Slopestyle
1:00pm
Shimano Kids Race
10:00am
Whip-off
4:30pm
Expo open
10:00am - 6:00pm
Food Trucks open
10:00am - 6:00pm
Beer Garden open
11:00am - 6:00pm
Official After Party
7:00pm onwards
Sunday, July 14
Air DH
12:00pm
---