Date, Start Time
Date, End Time
Back for a fifth year, L'Alpe de Grand Blanc is a challenging, Valley to Village, 60km road bike ride from Kelowna to Big White.
Your entry fee of $70 gets you a fully supported ride with multiple rest stops along the route, commemorative t-shirt and Big White souvenirs items, along with a free burger and Okanagan Spring beer.
Pricing increase in effect from May 1st, 2020 to $80. Additional increase in effect from July 1st, 2020 to $85.
Refunds will be issued if cancelled outside of 24 hours prior to the race, otherwise no refund is available. A $5 administration fee will be applied to any refund. Fees associated with events.com cannot be refunded.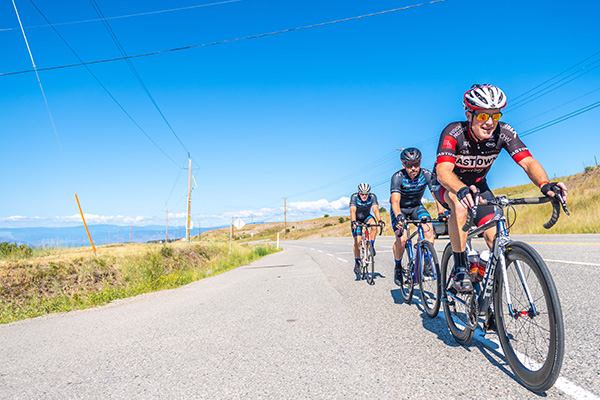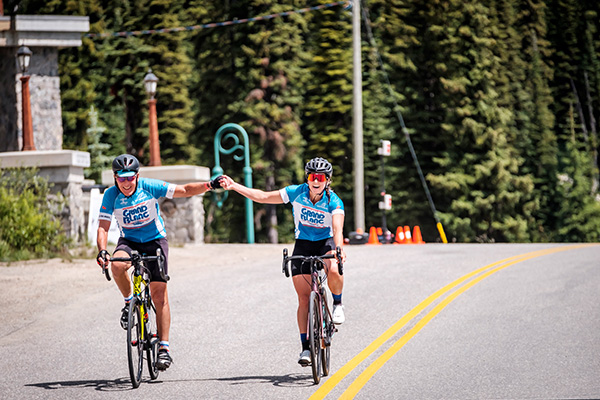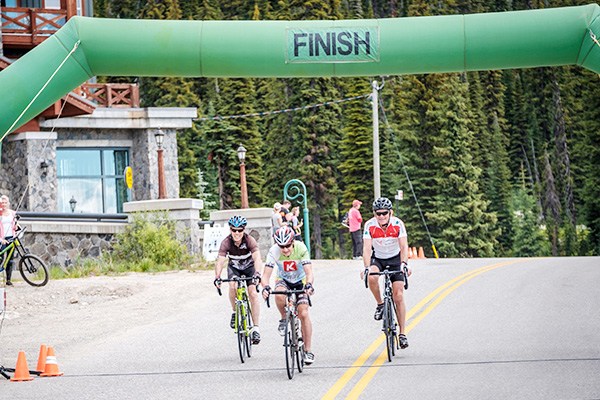 CATEGORIES

| | |
| --- | --- |
| Super Masters  | Over 60 |
| Masters  | Over 40, under 59 |
| Open Men & Women | Ages 19 - 39 |
| U19 Men & Women  | Under 19  |
| Bike Shop Team  | Maximum 3 riders  |
| Open Team  | Maximum 3 riders  |
| Women's Team  | Maximum 3 riders  |
Anyone not holding a Cycling BC license, must purchase race day insurance prior to being issued a race number on Sunday. Cost of the one day insurance is $5.00 for youth 16 and under, $10.00 for persons 17 and over, and $12.00 for any foreign, out of country rider who is not affiliated with their countries cycling federation. 
Don't forget about the 'King and Queen of the Mountain' competition for the fastest man and women to complete the Black Mountain section of the course. Overall men's and women's winners will each receive a cash prize and limited edition 'polka dot' jersey, in keeping with the traditions of the Tour de France. Many great draw prizes will be given out all afternoon.
Back by popular demand is our FREE youth race which is a 9.8 km hill climb for juniors/youth starting at Gem Lake parking lot and finishing in the Village.
All cyclists will be welcomed with great cheers as they ride into the village at Big White as live entertainment, a post-ride BBQ, cold refreshments, and an outdoor awards ceremony will be waiting their arrival. 
Already Registered?
Download the Grand Blanc Racer Information Pack for all the details on the event and course.
Download the 2019 Grand Blanc Insurance Release Agreement

VOLUNTEERS NEEDED

Be a part of the behind the scenes action and help make this event a success. We are looking for enthusiastic energetic people to join our team. Volunteers will help at one of three aid stations situated.

You can sign up as an individual or group and enjoy the benefits. Due to the nature of the position and for the safety of all volunteers, riders and motorists, the minimum age to volunteer is 16. If you are under 19, you are required to submit a waiver by a parent or guardian upon check-in before your first shift.

If you or your group are interested in volunteering please email Stacey at

volunteer@bigwhite.com  
---


Any day in Boundary Country is a reason to celebrate.
Visit boundarybc.ca for a complete calendar of events in the area.