Dunbar Cycles Summer Series - BC Cup
Date, Start Time
September 01, 2018 09:00 AM
Date, End Time
September 02, 2018 04:00 PM
The BC Cup Downhill Series is a great tool in preparing the best provincial athletes to compete on the National and International stage. Check out last year's event recap here 
Join us in the Village Centre on Sunday morning for the Shimano Kids Race - this fun event is a blast for all families.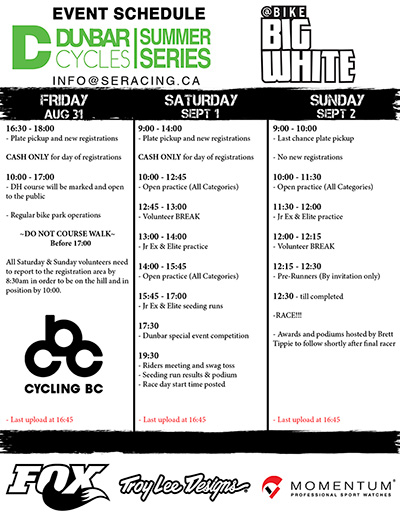 BC Cup DH Course on Trailforks.com


Any day in Boundary Country is a reason to celebrate.
Visit boundarybc.ca for a complete calendar of events in the area.