Posted On: December 19, 2016 |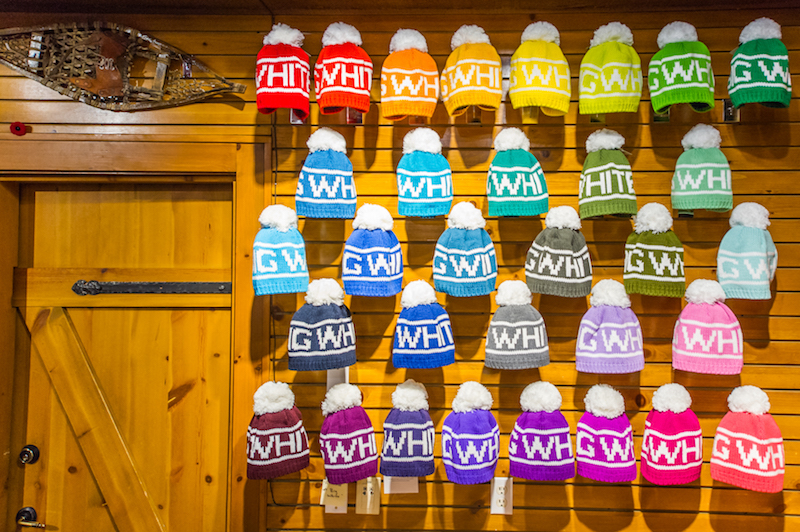 Still have some stocking stuffers to tick off your list? With Christmas less than one week away, the pressure is on to find the perfect gift for that special someone.
On the mountain, we think Christmas shopping should be fun - not frantic - so we've extended our retail hours and developed this holiday gift guide to help you navigate our on-mountain shops like a pro.
Whether you're shopping for the serious shredder or the social butterfly, there's something for everyone at Altitude, The Rider, and Mountainside. Find all of our stores in the Village Centre Mall.
For the Outdoor Enthusiast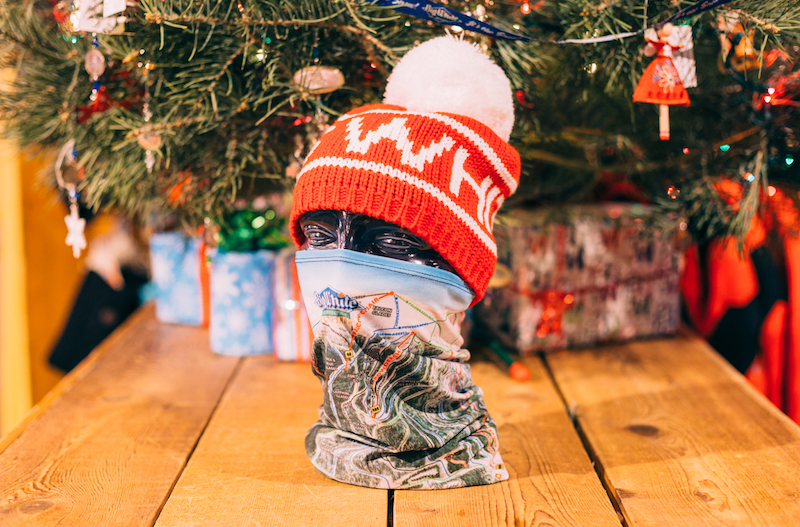 Everyone's got that friend - the one whose alarm goes off every morning at 8am to the tune of 'Let It Snow'. The one who skips the bar in favour of getting first tracks. They're the powder hound, the cliff jumper, the shredder from first chair to last. Get them something that will keep them warm and safe on the hill like a Big White Beanie and PhunkShun's Trail Map Neck Warmer- it will protect them from raw cheeks and wrong turns!
For the Life of the Party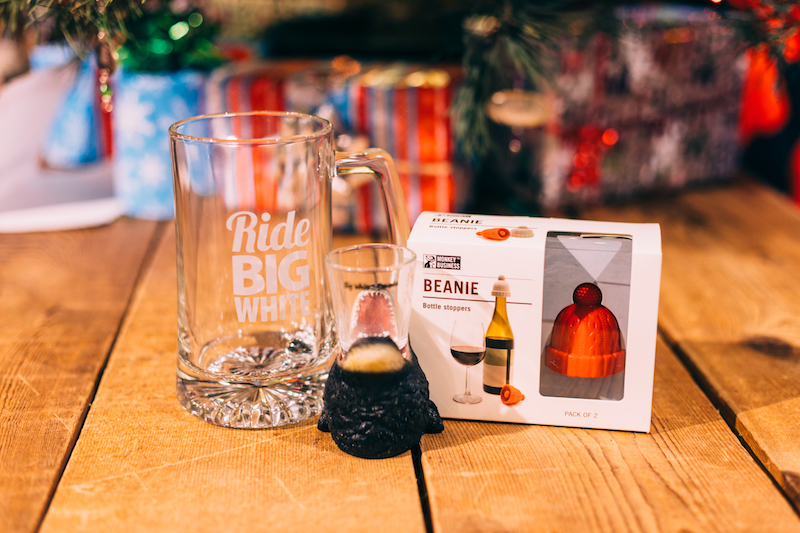 You know the type - big personality, knows their beer, plus an encyclopaedia of shots you've never even heard of. By 4:30pm they've got a table at Sam's singing, a tab running, and are making sure everyone's having a good time. Gift this generous friend something hilarious, but also useful, like Black Bear Shot Glass or set of Beanie Bottle Stoppers. You could also buy them a Big White Beer Mug and gift it with a case of B.C. craft beer, which you can pick up at Big White Beer & Wine, our new locally-sourced liquor outlet located in the basement of the Village Centre Mall.
For the Sweet Tooth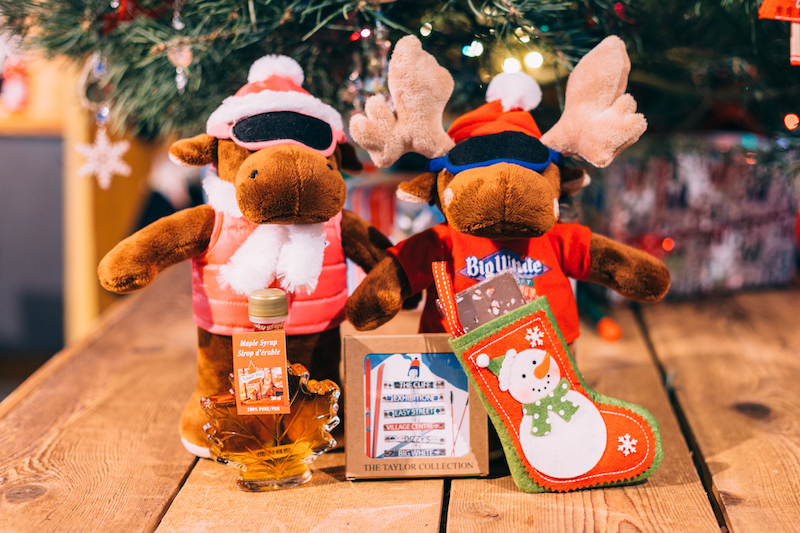 There's no time of year sweeter than Christmas- it's a sweet tooth's heaven! If you know a chocoholic, they'll love our Chocolate Peppermint Bark. If you've got a sweet tooth travelling from afar, introduce them to some 100% Pure Canadian Maple Syrup. Wrap up your gift with a plush Loose or Lucy Moose friend or pair a sweet treat with some fun Trail Sign Coasters by Taylor & Co. as a memory of the mountain. 
For the Christmas Lover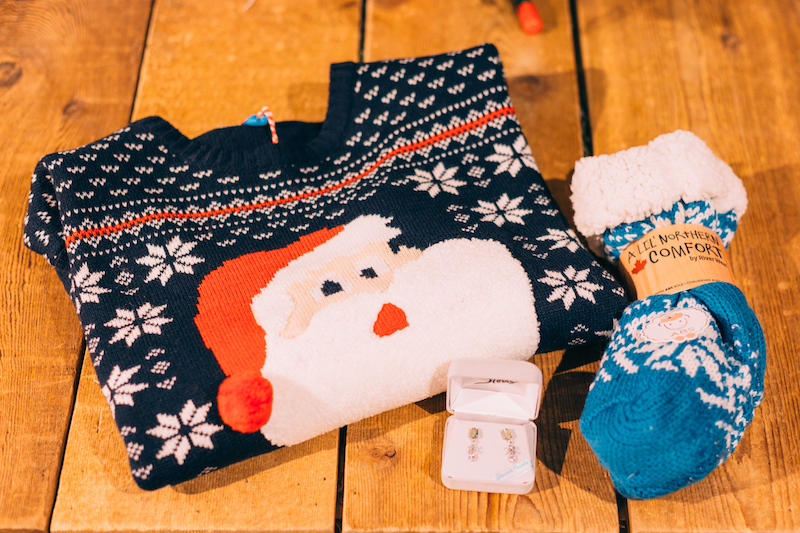 If you know someone who's had the Michael Buble Christmas album on repeat since September, these gifts will be well received. Get them the entire Christmas Day get-up including: Ugly Santa Sweater, extra soft Snowflake Socks, and merry Snowflake Earrings.
For the Memory Collector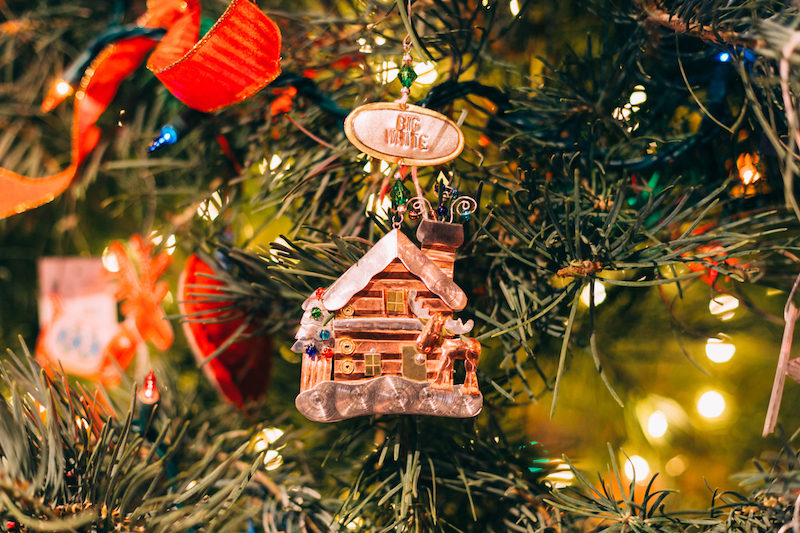 Gifts are usually more than just gifts - they're memories. Just like a how a trip to Big White becomes a memory that will last a lifetime. For that sentimental someone, there's no better present than a Big White ornament. Selected and sourced by our retail team, these handcrafted ornaments by Pilgrim are fair-trade and totally unique. Choose from over 40 designs available, or buy one of each!
Extended holiday hours for our on-mountain shops are as follows:
Altitude: 8:30AM – 8:00PM DAILY
Mountainside: 8:30AM – 7:00PM DAILY
The Rider: 8:30AM – 7:00PM DAILY
Big White Beer & Wine: 9AM – 8AM DAILY