Posted On: February 11, 2018 |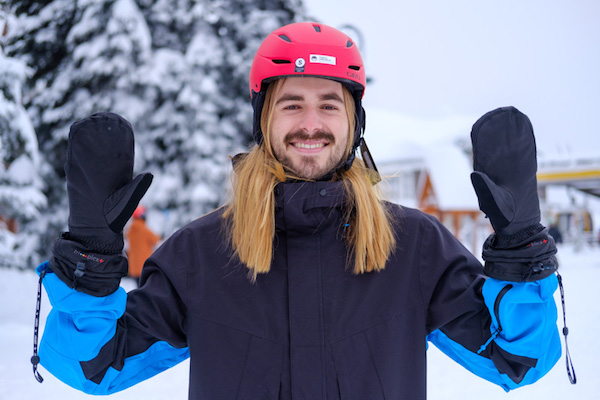 It's February and the ski season is in full swing! With more than 600cm of snow cumulative this season, here are some must-buy purchases to get you ready for the slopes or dressed for the apres.
Giro Ratio Helmet w/ MIPS – starting at $139
MIPS stands for multi-directional impact protection system. Any helmet that has MIPS will provide more protection in certain impacts. There are three main components to any MIPS helmet: interior foam liner, low friction liner, and an elasto-metric attachment system between them. In the event of an impact, the elasto-metric attachment system stretches to allow the foam liner to rotate independently around your head. The goal of this technology is to further reduce rotational forces. Some helmet companies have had MIPS models for several years, however Giro now makes this technology very affordable.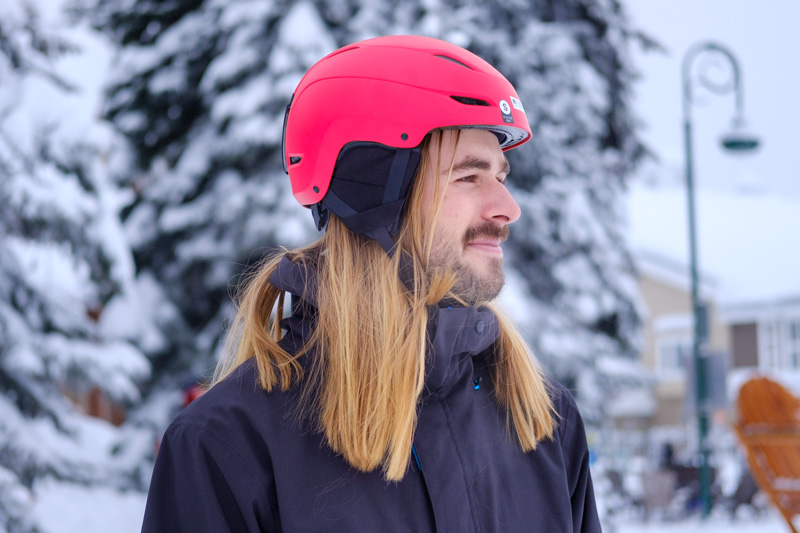 Hotronic Foot Warmers - $274
Do you suffer from cold, numb feet when skiing or riding? Dizzy's custom bootfitters in the Village have answers to make you more comfortable when skiing or boarding. Start with a set of custom orthotics to support your feet. Orthotics give you a solid foundation underfoot that distributes your body weight over the entire base of the foot, resulting in less foot fatigue and better circulation. Combine orthotics with a set of Hotronic Foot Warmers and you've given yourself the best possible way to stay warm and ski or ride longer. Hotronic Foot Warmers are battery-powered devices that have variable heat settings to help take the chill out of the cold environment that you are playing in. Come into Dizzy's and they can explain the many benefits of orthotics and boot heaters in extending your time outside.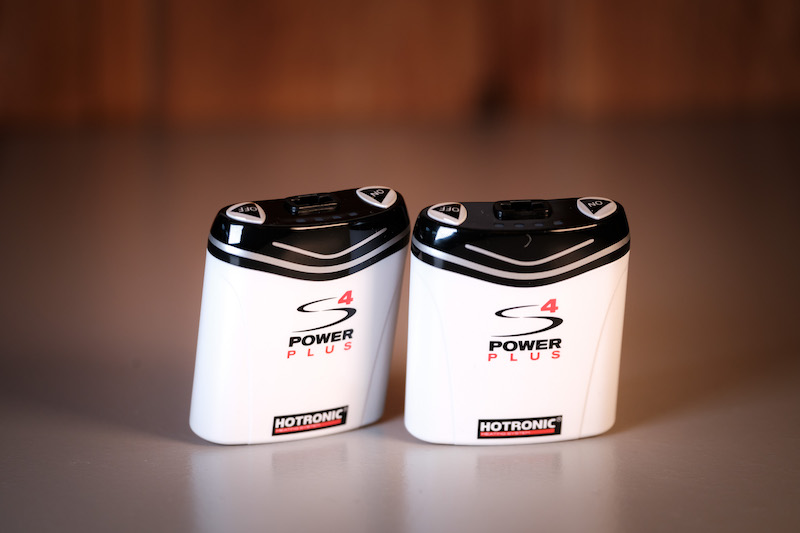 SWANY Blackhawk Mitts - $180
If you're looking for the warmest mitts on the mountain look no further than the Swany's Blackhawk Mitts. Available for both men and women, these mitts soar above the pack in terms of warmth with their Primaloft insulation and smooth grain leather exterior. Primaloft is a synthetic insulating material that is similar to down but has the advantage of not clumping or losing warmth when wet. Additional features include cuff tighteners to prevent the entry of air and snow, a utility packet for hand warmers, pre-curved box finger construction and a leash. These mitts are a great item to pick up if you're a glove person transitioning to mittens as the liner of these mitts has individual fingers. BONUS: Our retail stores are offering a free pair of hand warmers with any glove or mitt purchase throughout the season.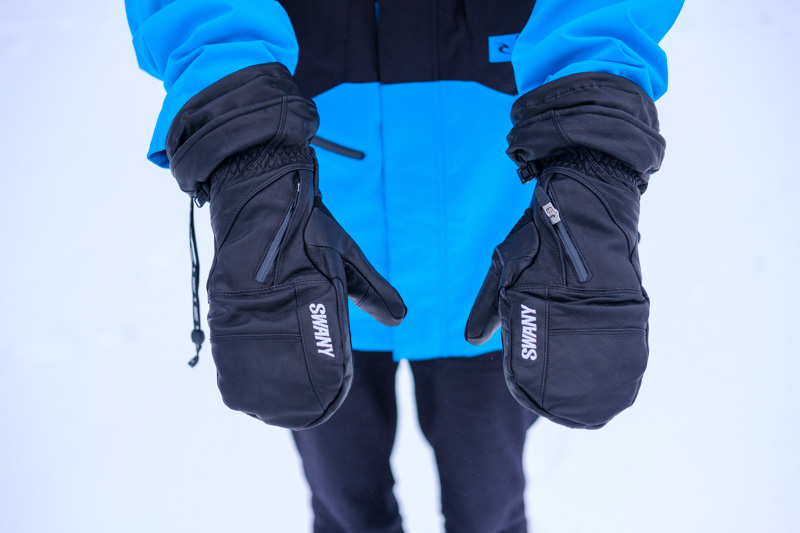 Kari Traa Thermal Top & Bottom – starting at $89 each
This fashionable, feminine Norwegian brand is made for girls by girls. Kari Traa, the founder of the brand, is a champion freestyle skier with three Olympic medals to her name. She grew up in a small town located beside the fjords and mountains of Norway and her Norwegian upbringing and heritage have given her a talent for sport as well as a keen eye for detail and design. "The designs of this brand are so unique. When you wear these pieces you always get compliments,' explains Suzy Bennett, VP of retail and rentals at Big White Ski Resort. "In fact, some girls in our Big White Ski & Board School swear by them - and they're out on the snow all day every day." Sorry boys, this line is for girls only!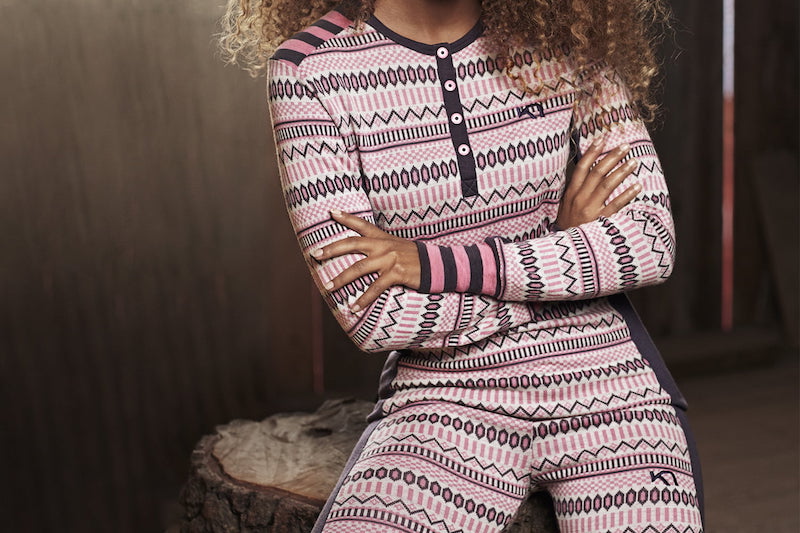 Pilgrim Fair Trade Ornament – $25 and up
The mission of Pilgrim Imports is "working together for good" - which is apparent with this line of beautiful ornaments. The craftspeople in several villages in Thailand who make these ornaments earn a living wage, one with which they can both raise their families and villages together and also provide a better life for their children. "What I love about fair-trade is that it provides a good living wage to people who would otherwise not have that source of income and it keeps communities together," says Suzy. The resort has partnered with Pilgrim imports for more than five years and there are now over 40 designs to choose from. These unique ornaments are the perfect souvenirs for friends and family, and make a beautiful memento of your trip to Big White! They look great on either your Christmas tree or hanging in a sunny kitchen window.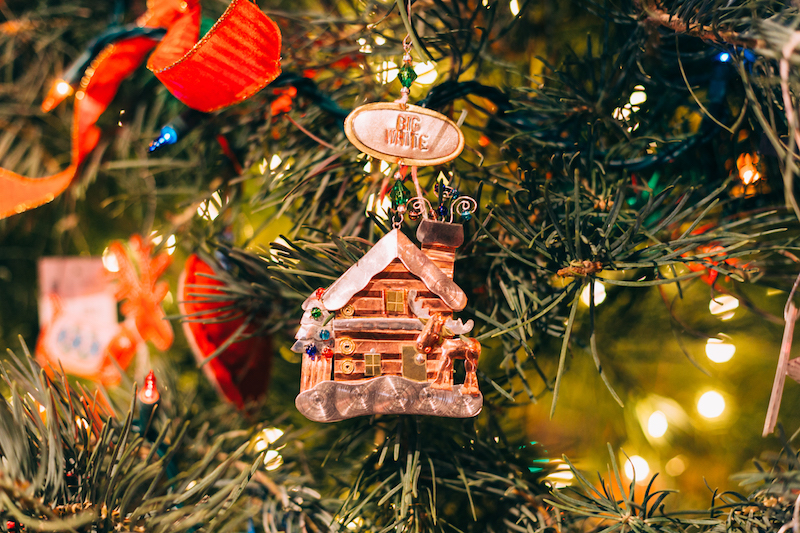 Ski Ties Ultimate Harness - $45
The Ultimate Ski Harness is based off the design of a climbers harness and works by controlling your child's centre of gravity and hips. This unique design provides the ultimate control when pulling, lifting, and steering a child on the hill. Find this learn-to-ski aid in Altitude, located on the main floor of the Village Centre Mall.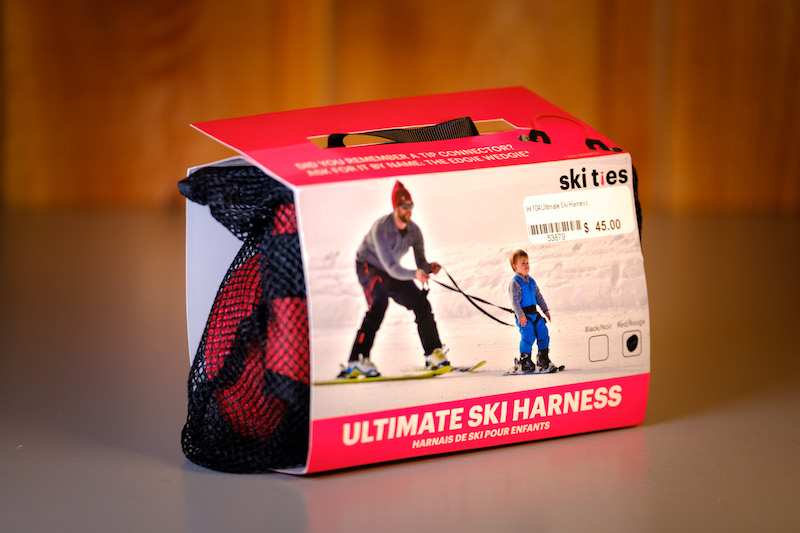 Sibbet Wooden Puzzle – $37.95
Big White has been working with Sibbet for two years to design and create these one-of-a-kind wooden puzzles. These handcrafted puzzles are made in the United States by a woodworking artisan in Tacoma, Washington. They are 100% cedar and feature a stunning photograph of Big White – the perfect memory of your winter vacation! There are three designs available. These puzzles make a great gift to take home to family and friends.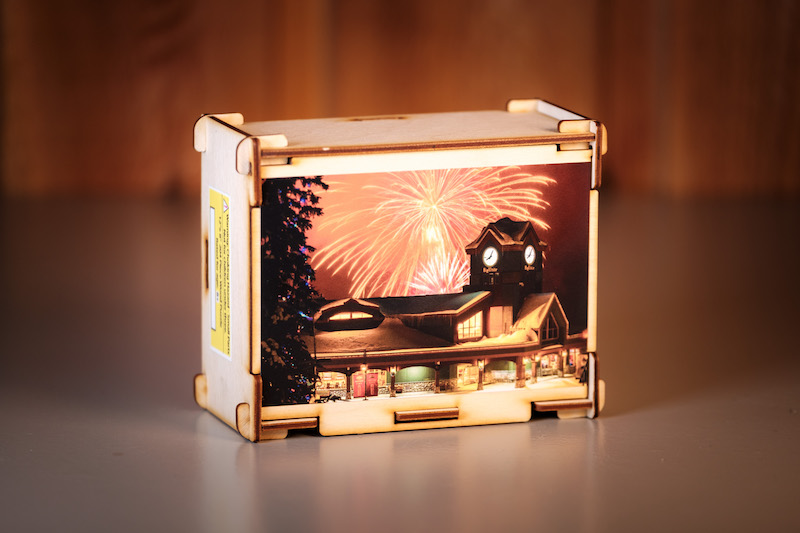 Newland Apres Sweater - $265
Newland, a European sports and lifestyle brand, is known for creating feminine, technical garments designed for winter sports. Designed and made in Italy, this piece is a fashionable layer to wear to an evening après or nice dinner at the Kettle Valley Steakhouse. But don't let looks fool you! This high-end piece has all the technical features of any other mid layer such as wicking and four-way stretch, making it comfortable, flattering and functional.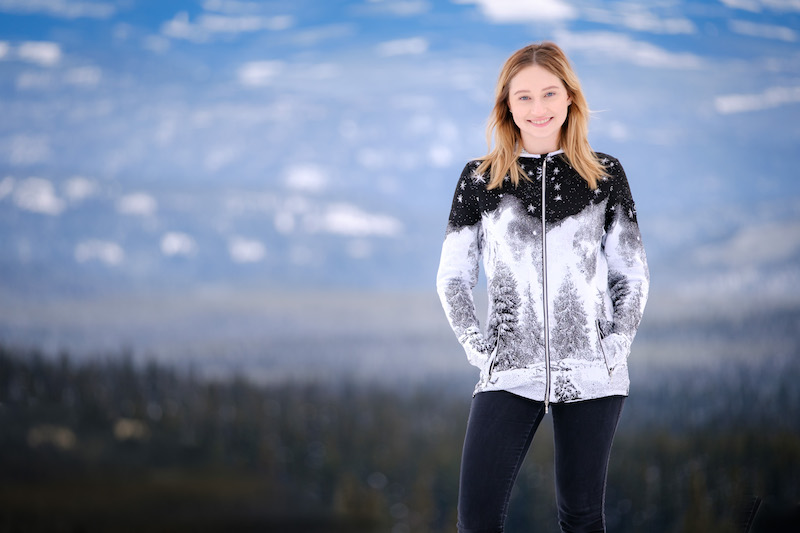 Big White Logo Wear – from $21.95
This season, Altitude has new and enhanced lines of Big White logo wear. With a full range of men's and women's logo pieces, you can find everything from a soft, cosy hoodie to an every day long sleeve or t-shirt. The hoodies are a personal favourite of our Assistant Retail Manager, Natasha, "They're just so soft and comfortable," she says. As all of the logos are designed in-house, this is a curated collection of logo wear you won't find at any other resort, and a great present for a friend back home or as an extra layer to pick up before you hit the slopes!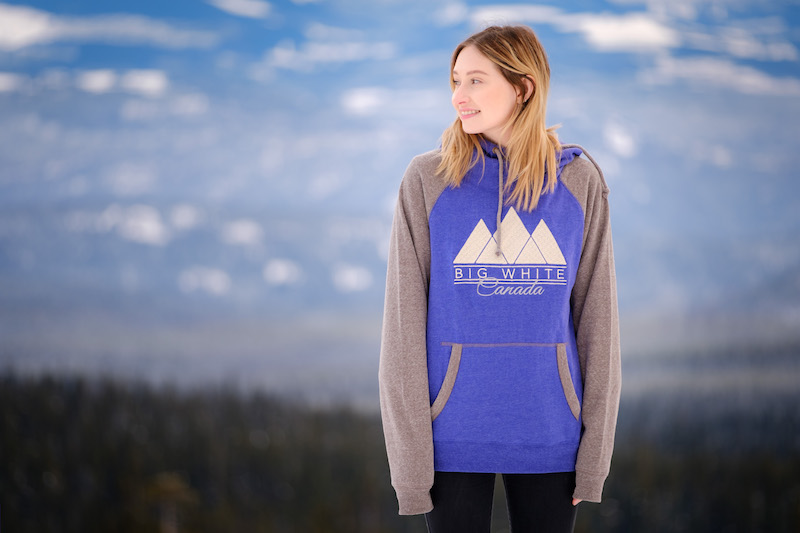 Learn more about all of our on-mountain retail shops here.