Our favourite moments from Canada Day weekend
Posted On: July 03, 2017 |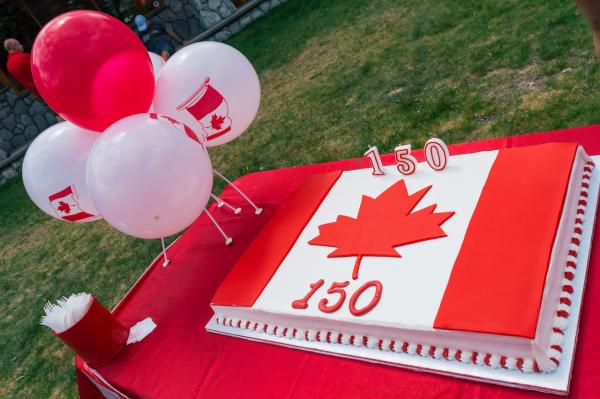 This weekend, Big White was honoured to host the highest Canada Day celebrations in the country – proudly flying our flags in celebration of Canada's 150th from 7000ft. As Josh Foster took 14 lucky contest winners skiing on The Cliff and Loose Moose cut one big birthday cake to the delight of tattoo-adorned toddlers in the Village, we couldn't help but cuddle every Big White dog with one hand while trying to master ring toss with the other!
 In case you missed it, here's a look at our favourite moments from last weekend's event…
1) The epic group shot of our 14 lucky contest winners who got the chance to celebrate Canada's 150th by skiing Big White's famous Easter Chutes with Josh Foster on July 1st.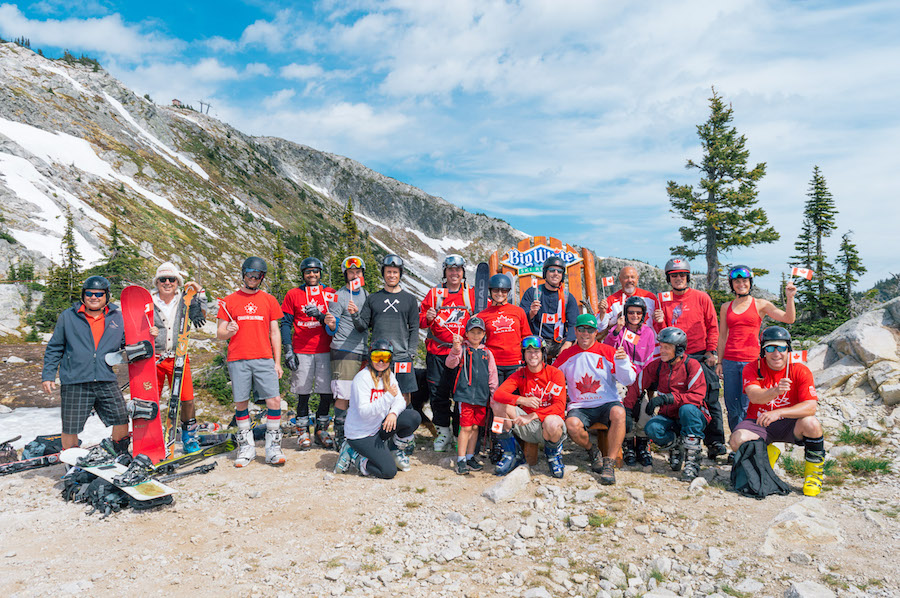 2) That oh-so familiar sound of skis and snowboard bindings clicking and clacking on the edge of Easter Chutes as Josh's group prepared for their legendary descent.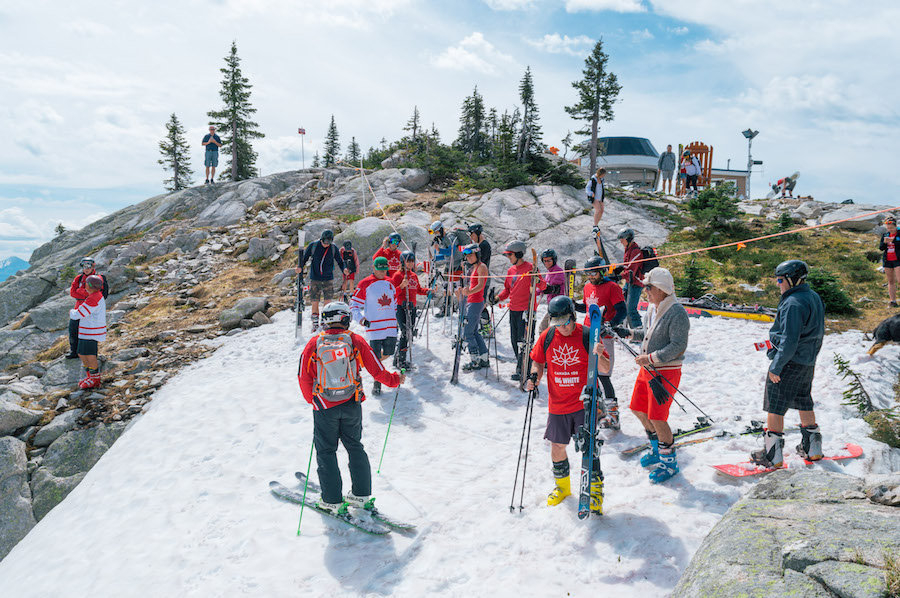 3) This adorable couple that cracked a pair of Canadians at the top of the run (Proof that skier/snowboarder love does exist!)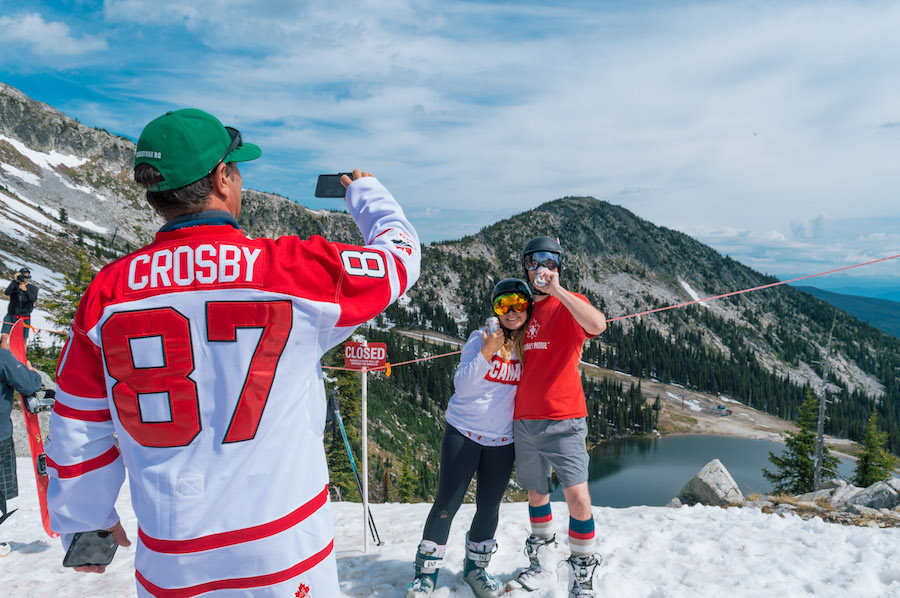 4) When Josh Foster, Big White Ski Resort's Director of Snowsports and CSIA Level 4 Senior Course Conductor and Examiner, made expertly executed first tracks down the 100m long and 1 metre deep chute of snow found behind Bullet Chair.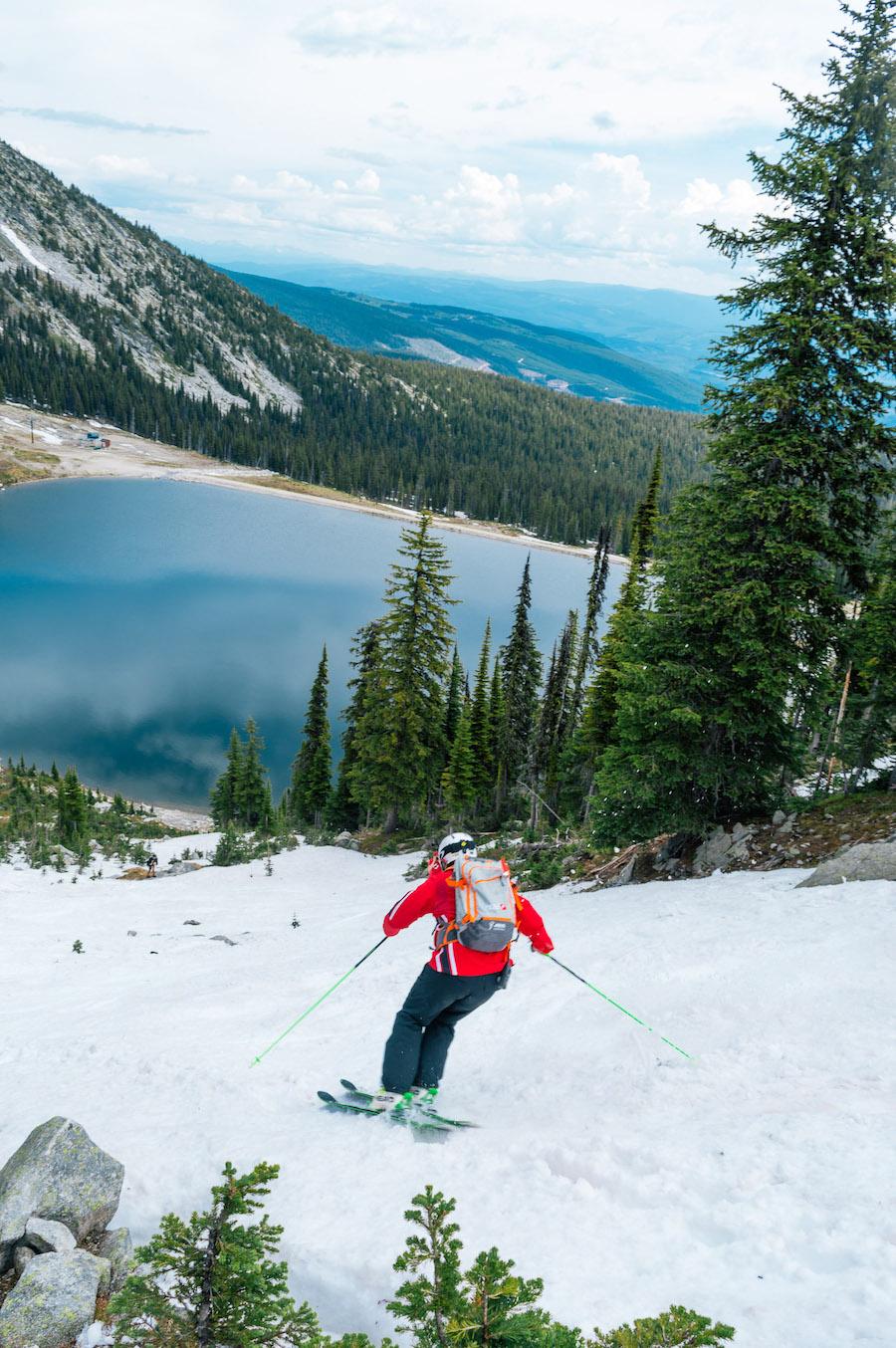 5) When Farley, Big White's famous resident mountain dog, decided to chase every second skier down the slope (no skis required).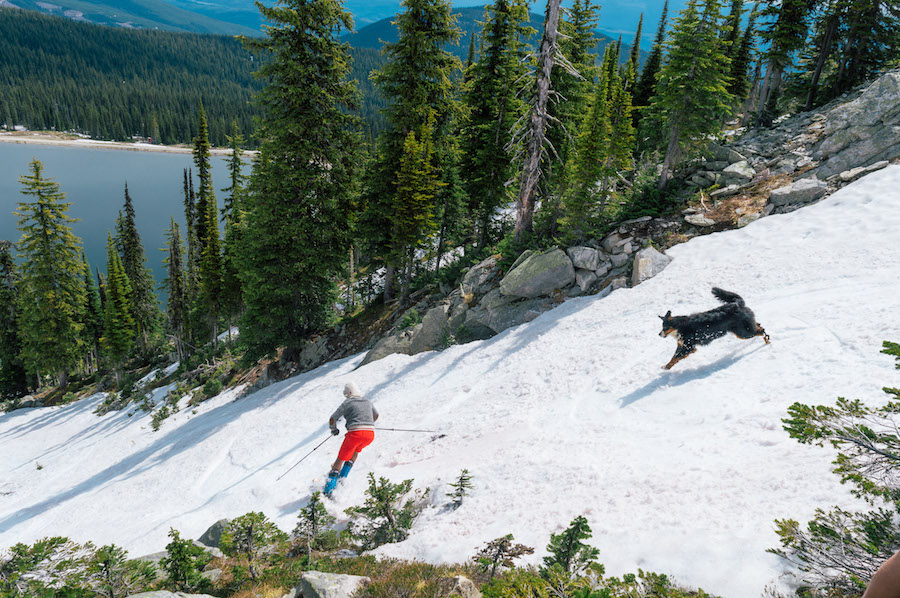 6) The big moment Loose Moose cut Canada's 150th birthday cake to great hoots and hollers from the patriotic crowd.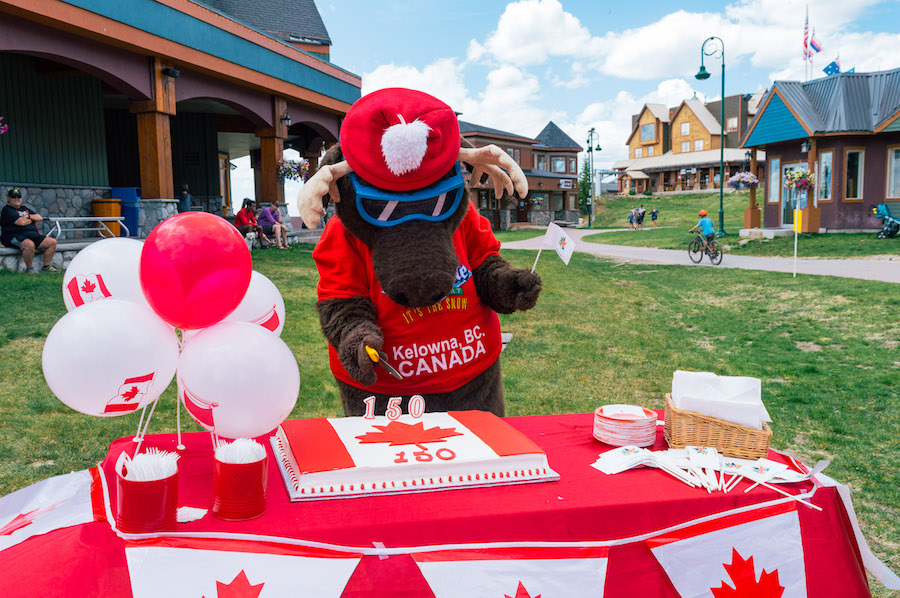 7) The line up for said cake….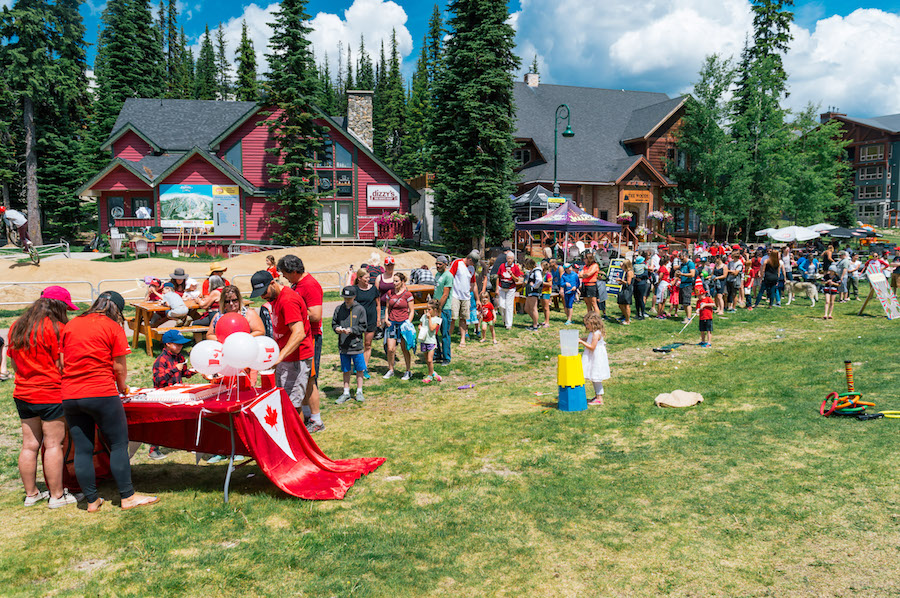 8) When the Big White Fire department enrolled their newest recruit – Captain Butterfingers.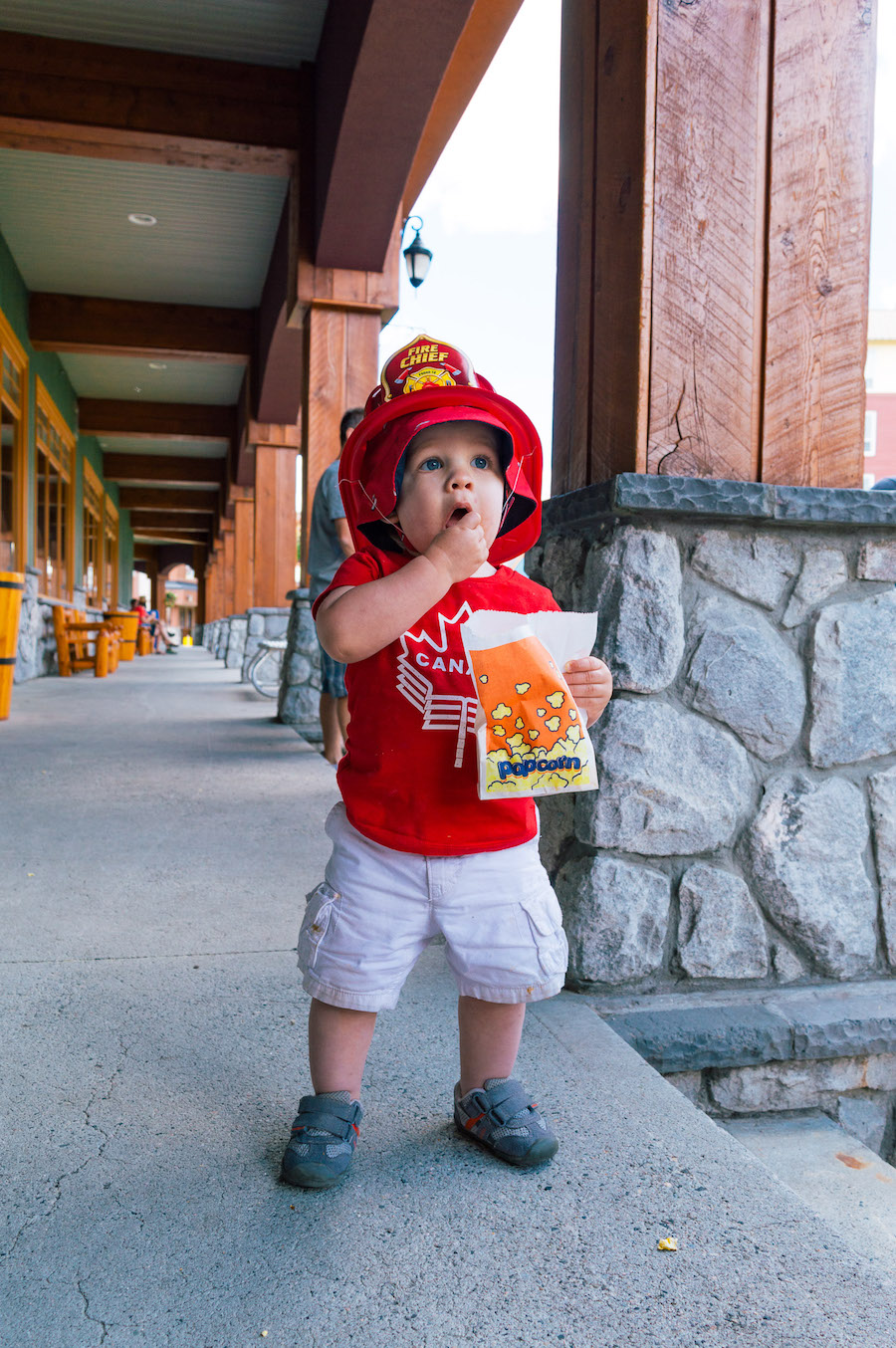 9) The moment a grown-up Maddie the mountain dog made an appearance at the festivities. Remember this pup from when she shot to Facebook fame running through the powder last fall?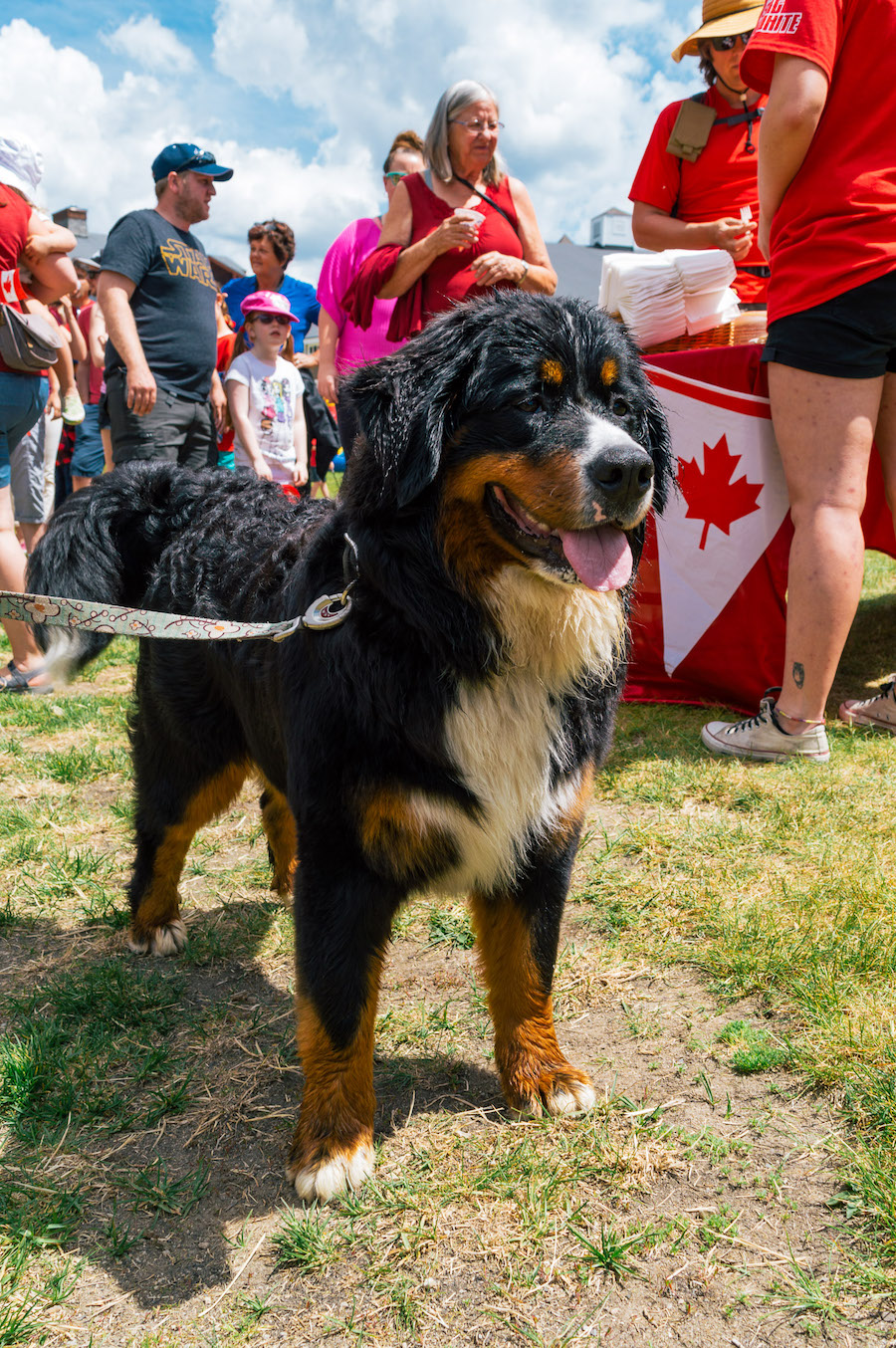 10) And finally - perhaps our favourite moment from the weekend - when this little guy got into the Canadian spirit.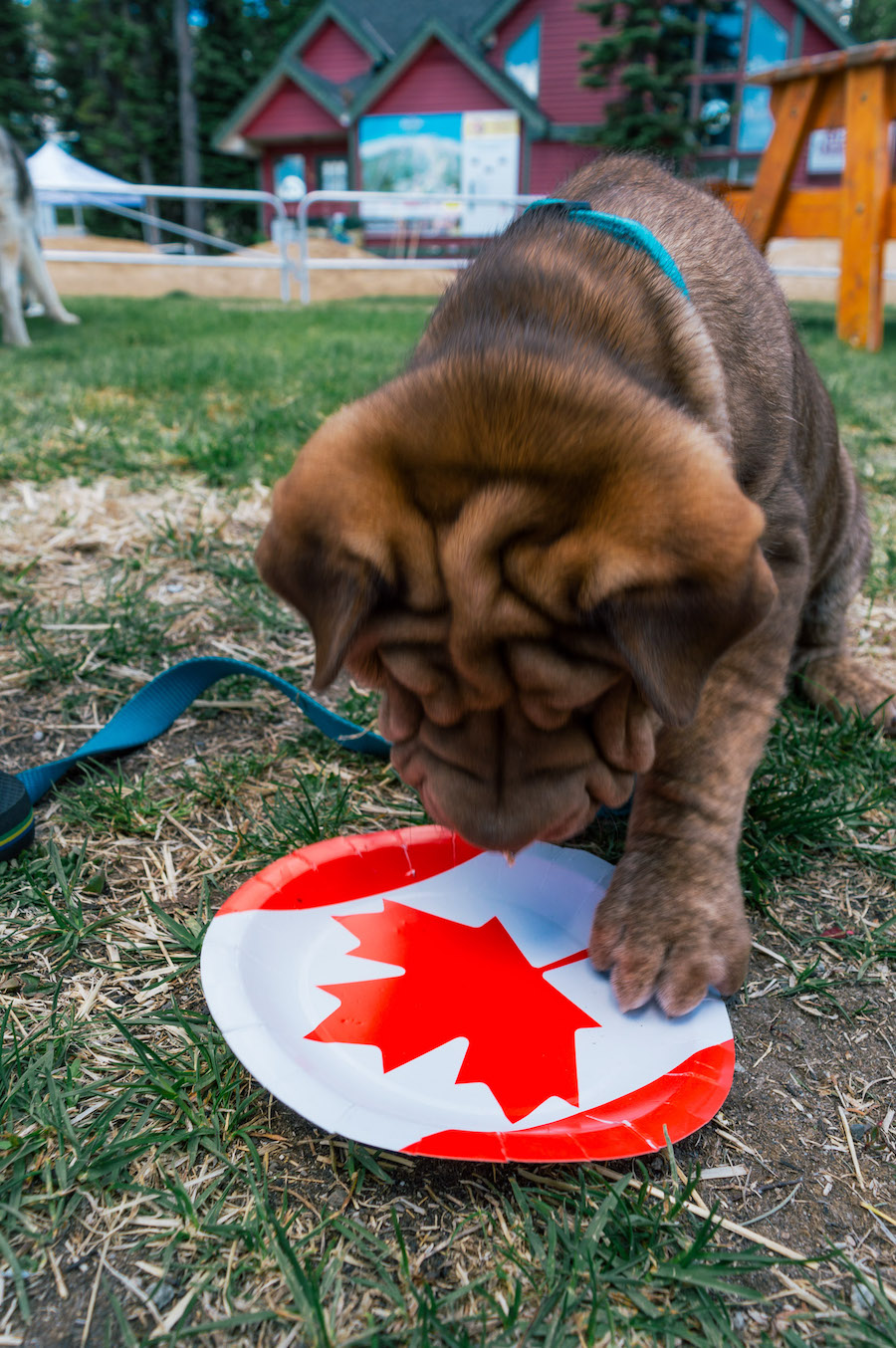 Thank you to everyone who came up to the mountain to take part in our Canada Day festivities and help us celebrate Canada 150!
Next weekend we look forward to hosting our Wellness Weekend, a two-day health and wellness weekend that includes: two mediation seminars, guided hikes into the alpine for picturesque yoga and nutritious cooking classes all inspired by the beauty and serenity of the mountains. To learn more or reserve your spot, email events@bigwhite.com today!