Top five things to do at Big White for Valentine's Day
Posted On: February 12, 2017 |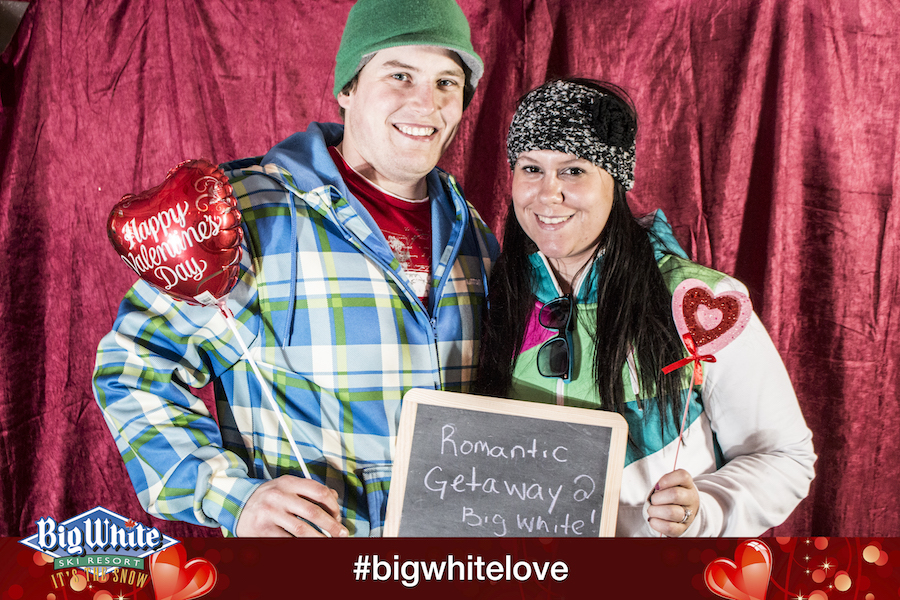 They say love happens in an instant - and sometimes, so do Valentine's Day plans. Still wondering where to take your sweetie on Tuesday night? Here are our top five things to do with your special someone up at Big White:


Romantic Gondola Rides
This Valentine's Day, take your love to new heights – literally! On February 14, we'll be transforming some of our yellow gondolas into little hubs of love. For just $25, you can book a ride on one of these specially-decorated pods and enjoy a bottle of exclusive Big White bubbles and chocolate-covered strawberries. It's your chance to snuggle up next to your honey and take in the breathtaking scenery. (The panoramic mountain views aren't so bad either). To book a romantic gondola ride, contact the concierge team at (250) 491 611 or concierge@bigwhite.com, or click here for more details.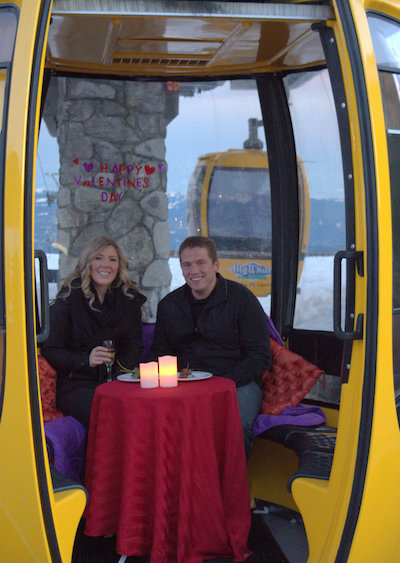 Accommodation Specials
Why not make it an overnight adventure? On Tuesday night, the Inn at Big White is pleased to offer 30% off 1-night stays for anyone looking to getaway. Located just 45 minutes from Kelowna, it's easy to drive up after work, check in, and have a soak in the hot tub before the sun even sets. Then cuddle up in a romantic room for two with a bottle of handcrafted Okanagan wine, which you can pick up at the Big White Beer & Wine Store. Make it a special night together- who needs to work on Wednesday anyways? Book your stay through Central reservations, or click here for more details.

Skiing After Dark
If your sweetheart is sporty, take them on a date outdoors! Bullet and Plaza Chairs spin until 8pm on Tuesday nights. If you're both skiers, try renting snowboard gear! You two can be beginners together.

 
Valentine's Day Menu at Kettle Valley Steakhouse
A sit-down dinner more your style? Located in Happy Valley, Kettle Valley Steakhouse is the ideal location for a romantic date night offering amazing food, an extensive Okanagan wine list, and an elegant, intimate atmosphere. On Tuesday night, Executive Chef Rob Walker will prepare two very special Valentines Day menus, a three course and five course option. The menus will feature mouth-watering mains like Caramelized Sawmill Bay Scallops, Winter Spiced Squash Risotto, Wild BC Salmon, and a Terroir Cheese Board for Two. Couples can also choose between White Chocolate Trifle of creamy Red Velvet Cheesecake for dessert. Prices range from $60-$85 per person. Click here for more details.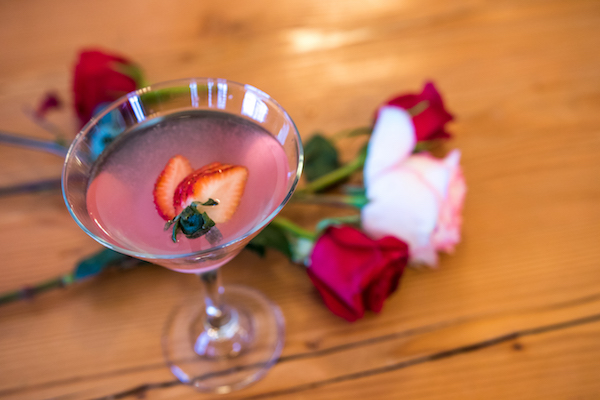 Couple happy snaps in our Valentine's photo booth
It's time to take that perfect couples photo that you've always wanted. Our little cupids have been busy decorating and making props for this beautiful booth, so pop to the Village Centre Mall between 1pm-3pm on Valentine's Day to capture the moment with your special someone.
 
Join a Dating Gameshow
Still looking for a date for Valentine's Day? Just down for a laugh? On Tuesday night, Happy Valley Day Lodge presents 'The Dating Game'! Guaranteed to be a night of hilarity - come watch this offbeat blind-dating game show where only a curtain separates contestants from true love or total disaster. Show starts at 8pm.

For a schedule of all other Valentine's Day events happening on the hill, click HERE.