The Secret of Success: Glenna Turnbull interviews Peter Schumann
Posted On: February 09, 2017 |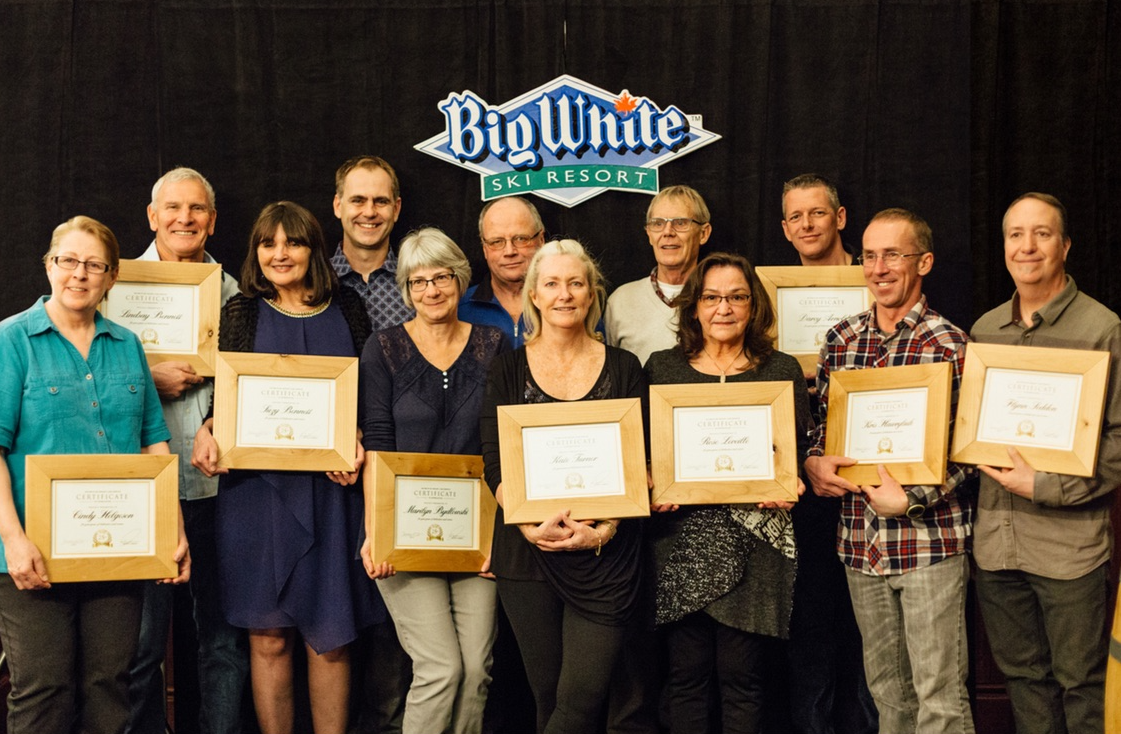 What does it take to turn a mound of debt into a mountain of success? Peter Schumann, whose family has owned Big White Ski Resort since 1985 (and has avoided the press like the plague), has decided to break his silence and talk about his family's story and Big White's turn-around.
For those unfamiliar with the history of Big White, it was originally founded and built by Cliff Serwa and Douglas Mervyn, and opened for business in 1963 with a day lodge and the longest T-bar in Canada. Sold to Dave Bowering, by 1983, the mountain began having financial problems and eventually slid into receivership.
 Enter the Schumann family.
 "I remember when I first came here, I thought I'd died and gone to heaven," recalls Peter. The family had owned and operated the 175-acre Hotham Alpine Resort in Australia for 25 years. With Big White's potential to expand to 10,000 acres, it was just the challenge they were looking for.
 The initial reaction to patriarch Des Schumann's arrival prompted a Kelowna newspaper headline that read, "Aussies Go Home," stating that Canadians could run their own resorts. However, within two years it was obvious the Schumann family knew what they were doing – so much so that a sign was erected on the side of a barn on Highway 33 that simply read, "Thank You Des!"
 The resort's basic infrastructure was the first thing to change. "Skiers – and it was mostly skiers in those days – don't like to walk more than 100 feet in their ski boots lugging gear," Peter points out. "We wanted it so that everyone could ski in and out from their door, so we had to move roads, then we had to move ski lifts."
 Once the roads and existing lifts were moved, the Schumanns began to expand. And now, where there was once just a T-bar, you'll find 18 different lifts and enough accommodation to play host to the 16,000 overnight guests who come from around the world each year to enjoy it. The mountain is also a year-round home for over 300 people – a number growing each year.
 
 Peter cites several reasons for Big White's success but believes it all began with his father's philosophy five decades ago. "He was really hell-bent on making skiing not just for the elite, but making it affordable to everyone and growing the market," says Peter.
 
This year, while nearly every other resort in the province raised season's pass rates by $50 to $100, Big White actually dropped its pass price by $100. "It's like returning a dividend to your shareholders," explains Peter, "and our season's pass holders are like our shareholders – we rely on them and they rely on us."
 Another big reason attributing to the mountain's success is the people who work here.  Peter elaborates: "We've got another nine employees marking 25 years working for Big White this year and 16 others who have reached that mark that still work for the mountain – a half dozen of them have been here nearly 40 years! You won't find another resort in Canada with that kind of record." (Some of the employees who have been with the company for 25 years can be seen in the photo above.)
 By training staff, Big White has been able to promote from within. "One of the three directors on our board started off as a car park attendant. Peter Plimmer (the President of Big White since Peter Schumann retired in 2014) has worked for the company since he was six years old," says Peter, "and as for (Senior Vice President) Michael J., he is irreplaceable - where would you find another Michael J.? Michael was the one who called me from the Prime Minister's office to say we'd succeeded in getting the airport expansion."
 As a good neighbor, Big White has also found a way to give back to the community by offering an abundance of free activities for families to enjoy. Peter explains, "There's free skating, free gondola rides, a free village bus service, and a number of nicely heated lunch rooms with microwaves for all the public to use. They can come up and go skating and bring their own lunches and have a nice family outing without feeling gauged."
 To say Big White has become a profitable entity is correct, but as Peter points out, "You won't find Lamborghinis parked outside the office. We plow most of the money right back into the hill."
 Most recently, the biggest expenditure has been the addition of the summer mountain biking trails, set to open this coming summer. By enlisting the help of world champions and gold medalists, and after several trips to explore other resorts in the U.S. as well as Whistler, Peter says, "We believe we've come up with a product that's second to none. Four mountain biking trails open this summer and we're very excited about it."
 From receivership to one of the premiere ski resorts in North America and now a new destination resort for mountain biking, it's been quite a ride. And although Peter doesn't ski anymore, he still likes to come up to Big White a few nights a week to just walk around and enjoy the mountain and the amazing people who call it home.
 Watch Kelowna Capital News for a more complete story, coming soon.
Article written by: Glenna Turnbull (Kelowna Capital News)