Big White Ski Resort to host ninth annual Winemakers Cup
Posted On: February 16, 2016 |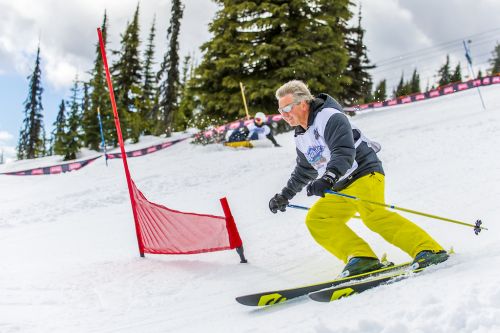 This week will see an influx of winemakers and wine lovers at Big White Ski Resort, with the ninth annual Cellar-Tak International Winemakers Cup scheduled to take place on the mountain.
From Friday 19th February to Sunday 21st February, over 100 members of the wine industry will be arriving for a weekend full of high-energy, wine-fuelled events, including ski racing, gourmet dinners and wine tastings.

This includes participants from top wineries across the Okanagan region, including Joie Farm, Quails Gate, Road 13, Hillside Estate Winery, Black Hills Estate, Summerhill Pyramid Winery, Sumac Ridge, Ruby Blues, Sartor Estate Winery, Cellar Dweller, Duncan Vineyards and Ex Nihilo.

The weekend kicks off with a sparkling Saber-fest at 6 Degrees Bistro, followed by a fun dual-slalom ski race on the Saturday and culminating with an awards banquet on Saturday evening where the event's top skiers and snowboarders will be crowned. Those interested in continuing the festivities will be hosted at the Blarney Stone Irish Pub for an after-party.

The event – the world's only annual ski and snowboard challenge weekend for the wine industry - was originally created as a non-for-profit partnership between Cellar-Tek and Black Hills Estate to provide a great opportunity for networking and knowledge exchange. The combination of fresh mountain air and fun activities in a nonpolitical environment is one that also fosters friendships and camaraderie amongst members of the wine industry. Big White Ski Resort has been the host venue for the past 3 years.

The event has now started to draw participants from other parts of the world, with winemakers from the USA and Europe showing interest in joining the array of winemakers, cellar hands, vineyard managers, tasting room staff, sommeliers, restaurateurs and hoteliers in attendance.

"The Okanagan Valley and Big White Ski Resort rely heavily on the international reputation of our local wineries," said Trevor Hanna, Vice-President of Hospitality at Big White Ski Resort. "We are proud to be a partner in this great event that brings all corners of the BC wine industry together for a ski and snowboard focused weekend to celebrate their hard work."

Anyone in the wine industry is encouraged to take part in the Winemakers Cup, including members of the general public who have a passion for wine.