2017 World Para Snowboard Championships come to an end
Posted On: February 09, 2017 |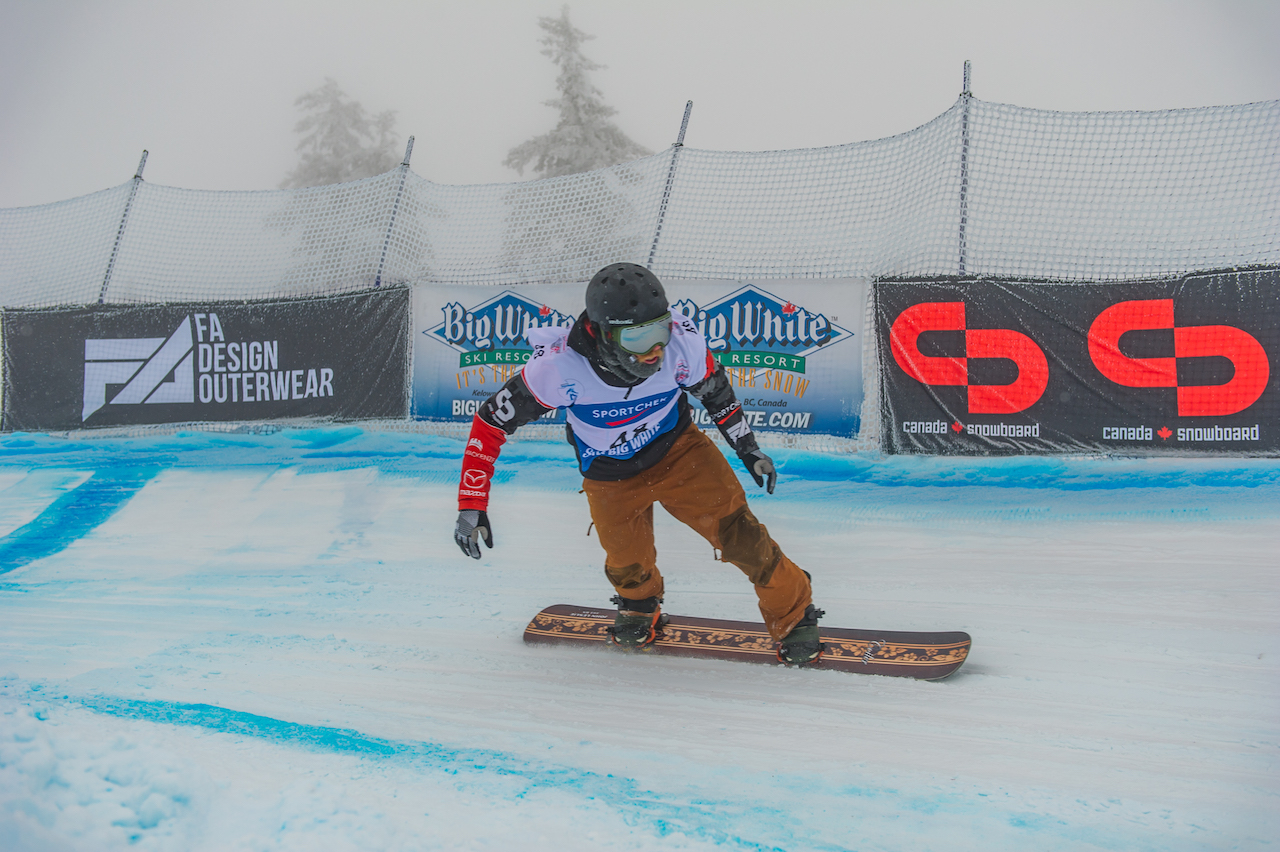 Last night, to the sound of laughter and cheers, 16 teams from all over the world celebrated the end of the 2017 World Para Snowboard Championships at Big White's Closing Ceremonies Gala in Happy Valley Day Lodge.
The 2017 World Para Snowboard Championships took place at Big White Ski Resort from February 1 - 8,2017. More than 60 para athletes travelled to Big White from across the world to compete in both Snowboardcross and Banked Slalom events. The competition consisted of one training day and one race day per event.
The first race day, Saturday February 4, competitors positioned themselves at the top of the Snowboardcross course under overcast skies with light snow. Later that afternoon, Matti Suur-Hamari, Chris Vos, Michael Minor, Bibian Mentel-Spee and Brenna Huckaby took home gold medals to the roaring applause of fans, coaches and supporters at the Victory Ceremonies held in the Village Centre Mall.
In between events, competitors relaxed in Big White's comfortable accommodations or could be seen touring Big White Village. The competition added an undeniable energy to the Village.
A bluebird day greeted competitors and spectators on the last day of racing, the Banked Slalom event, Tuesday February 7. At the Victory Ceremonies Matti Suur-Hamari, Reinhold Schett, Maxime Montaggioni, Bibian Mentel-Spee and Brenna Huckaby took home the gold medals and Steve Podborski, former Canadian World Cup and Olympic medal winning Downhill ski racer, made an appearance to show his support for Team Canada and all of the other incredible athletes.
Big White Ski Resort would like to extend a huge thanks to all of their sponsors, staff, and teams such as Canada Snowboard, the Canadian Paralympic Committee, and the International Paralympic Committee who helped facilitate this world-class event.
This was the first World Championship hosted in Big White Ski Resort's history.
"These world-class athletes put their challenges aside and race for the pride of their nation," said Michael J Ballingall, Senior Vice President at Big White Ski Resort. "I am so proud to be part of a resort that helps them achieve their goals and accomplishments."