#BWBehindTheScenes: The Bike Big White Girl Crew | pinkbike
Posted On: August 11, 2017 |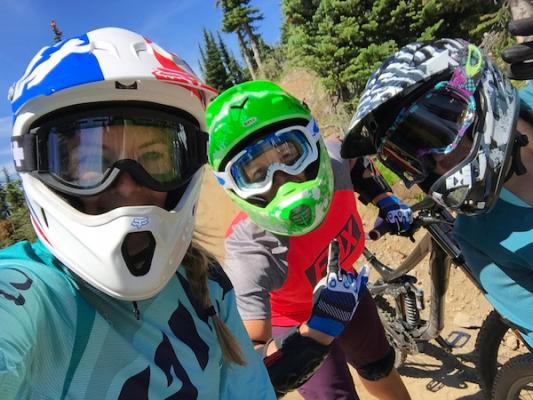 What happens when you take five experienced female riders out for a photoshoot on fresh dirt? Laughs, jokes, and lots of shameless selfies.
With Bike Big White now officially open, the bike park is already marketing programs designed to teach beginner riders the confidence they need to shred the trails. First up, Bike Big White's Women's Intro to Downhill camp, scheduled for August 19th.
With three weeks to go until opening day, Big White called upon its most rad downhill bike chicks for a once-in-a-lifetime opportunity to be some of the first riders to put their tires to the pristine berms of Bike Big White for a totally epic photo shoot.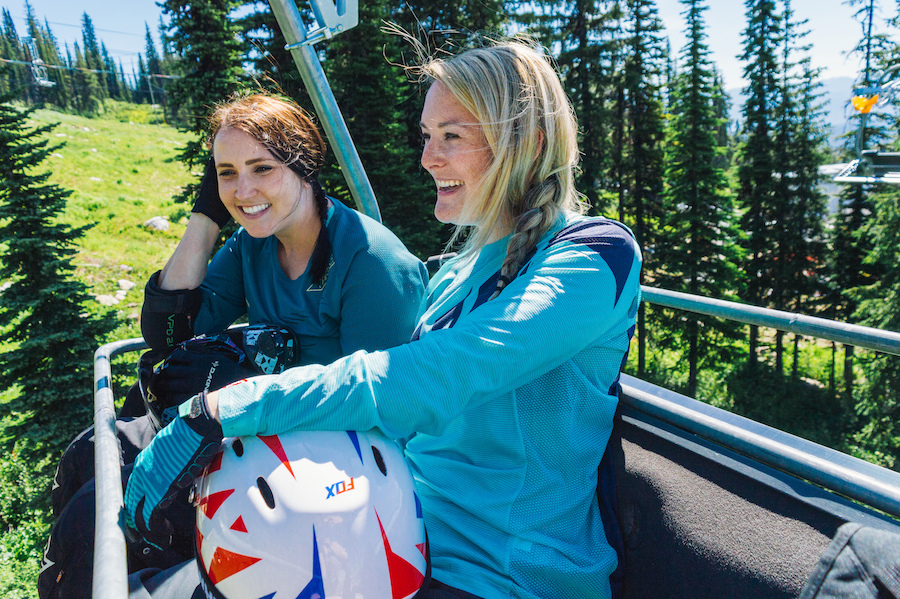 The result? Sure, there might have been a few forced, awkward laughs on the chair, but let's just say there wasn't any more acting involved as the girls shared the rush of those first turns! This is the story of five women, two communications directors, one cameraman and how they captured the magic of a first-time downhill mountain biking experience. 
To continue reading the behind-the-scenes article and photo essay "Bike Big White: Women's Downhill Bike Camps" on pinkbike.com, click here.
To learn more about Bike Big White's Women's Intro to Downhill camp, coming up August 19th, click here.