Date, Start Time
Date, End Time
BIG WHITE INVITATIONAL SLOPESTYLE hosted by Tom van Steenbergen
Due to the evolving COVID-19 situation, Big White Ski Resort remains closed. We will continue to monitor public health guidelines, and are hopeful about summer, however, it's too early to confirm specific opening dates or events status. Please check back for further update.
If you weren't here in 2018, didn't make 2019, put 2020 in the calendar right now! The 3rd Big White Invitational Slopestyle hosted by Tom van Steenbergen is back and set to make an epic August long weekend of Freeride Days fun. Top riders from around the world will return to compete on our world-class slopsetyle course, where year after year they have pushed the limits throwing down never before tricks in competition. Bring your friends, bring the kids, bring your dogs. Bring the good vibes to this iconic event.
If you need a refresher check out last years highlights.
---
SPONSORS
---
Enjoy the fresh air.  Big White Ski Resort is a smoke-free environment.
To keep our alpine air clean and to protect our natural environment from dangerous forest fires, smoking of any kind (including tobacco, marijuana, e-cigarettes and vaporizers) is strictly prohibited anywhere on Big White Ski Resort property outside of designated smoking areas. Our policy applies to both the summer and winter seasons.
For more information on our smoke-free policy please visit our Mountain Safety page.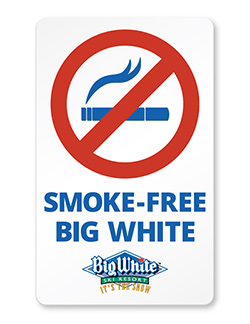 ---
40 is the new 25! 
We take pride in keeping our community at Big White safe. We do not sell to minors and in this effort we will ID anyone who looks under 40 years of age.
Must be 19 or older to purchase alcohol. Please bring 2 valid forms of ID to purchase.

---