Big White Invitational Slopestyle
Date, Start Time
Date, End Time
Join us at Bike Big White for the first Big White Invitational Slopestyle, hosted by Tom van Steenbergen! 
25 of the top-ranked FMB riders from North America and Europe, along with 4 wildcard entries, will be invited to compete on Big White's new slopestyle course. As the last event before selection, and with a wildcard spot up for grabs for Joyride at Crankworx Whistler, expect the riders to throw down their best tricks.
This is the only FMB World Tour Gold event in North America, so Canadians and local BC riders have a chance to compete on home ground for the first time. Expect to see some incredible up-and-coming local talent join the scene. 4 wildcards for the main Gold Pro event will be chosen from the Bronze Open event to compete on the pro course with some of the best in the world.
This weekend is one not to be missed - beer gardens, music, expo, demos and much more!
Spectators can access the main action and viewing areas for the course from Happy Valley free of charge. Spectators Guide>>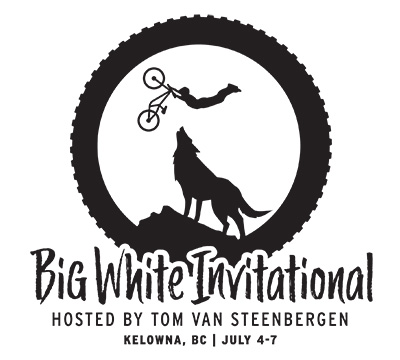 ATHLETES ANNOUNCED: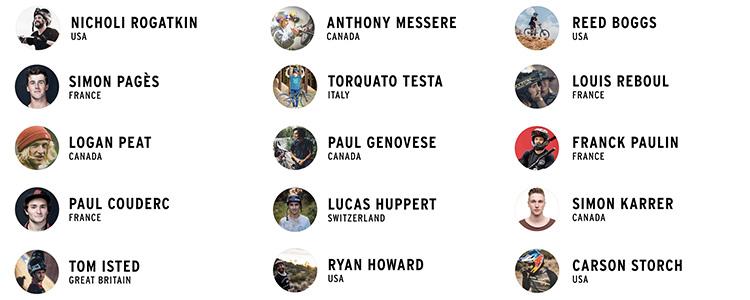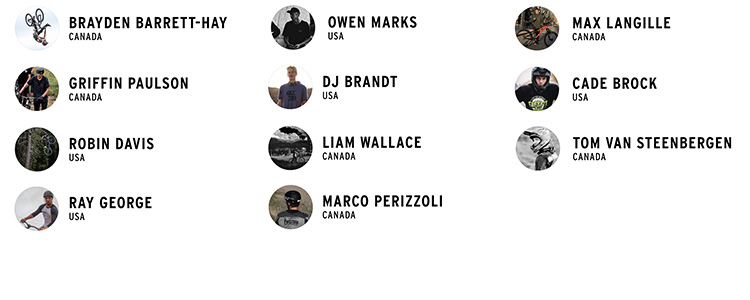 EVENT SCHEDULE:
Wednesday July 4, 2018
Practice: Gold
9:00am - 4:00pm
Practice: Bronze
9:00am - 4:00pm
 
Thursday July 5, 2018
Practice: Gold
8:00am - 3:00pm
Practice: Bronze
8:00am - 3:00pm
Beer Garden
11:00am - 7:00pm
Bronze Event
3:30pm - 6:30pm
Awards: Bronze Event
7:00pm - 7:15pm
 
Friday July 6, 2018
Practice: Gold
10:00am - 6:00pm
Expo Open:
10:00am - 6:00pm
Food Trucks:
10:00am - 6:00pm
Beer Garden:
11:00am - 6:00pm
Qualifier: Gold *Cancelled due to weather
3:00pm - 6:00pm
Outdoor Movie in the Village: North of Nightfall
Dusk (9/9:30pm)
Saturday July 7, 2018
Practice: Gold
8:00am - 12:00pm
Food Trucks:
10:00am - 6:00pm
Expo Open:
10:00am - 6:00pm
Shimano Kids Race: In the Village
10:00am - 11:00am
Beer Garden:
11:00am - 6:00pm
Gold Event:
1:00pm - 4:00pm
Awards: Gold
4:00pm
Official After Party: Sessions Taphouse
7:00pm onwards
 
Sunday July 8, 2018
Weather day for Gold event:
1:00pm - 4:00pm
Lara's Gondola will run Wednesday - Saturday from 9:45am - 7pm for pedestrian traffic only (no bikes allowed on the Gondola - bike shuttle available from Happy Valley to Village).
Exhibitors interested in joining the event expo please contact kbalkwill@bigwhite.com

VOLUNTEERS NEEDED

Be a part of the behind the scenes action and help make this event a success. We are looking for enthusiastic energetic people to join our team. Roles include Event Support, Access Control, Course Marshals, Parking Attendants and Food & Beverage Support.

You can sign up as an individual or group and enjoy the benefits. All volunteers receive a Big White swag bag, custom slopestyle t-shirt, a summer bike or hike lift ticket, entry into the volunteer after party and our chance to win some cool prizes. The minimum age to volunteer is 16. If you are under 19, you are required to submit a waiver by a parent or guardian upon check-in before your first shift.

Any questions regarding volunteering please email Stacey at

events@bigwhite.com  
---
SPONSORS
PARTNERS
---



Any day in Boundary Country is a reason to celebrate.
Visit boundarybc.ca for a complete calendar of events in the area.