We have invested in a state of the art Radio Frequency Identification Device system that offers a hands-free, streamlined and efficient lift access. Once you pick up your 2017-2018 Season Pass, Biggie Card or Lift Ticket; you can reload it online as often as you like and go direct to lift.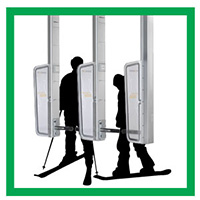 What is RFID?
RFID stands for Radio Frequency Identification Device and consists of a small circuit integrated into your Season pass or ticket.
When you pass through the lift line, this circuit will register and open an access gate automatically for a totally hands free, streamlined lift access.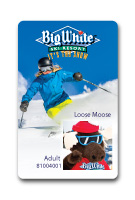 Your Season Pass has a new look!
It now displays your name, photo and pass number.
Your photo is stored in our system and as you go through the gate it will be displayed on a hand held device monitored by our ticket checkers. Season passes are for personal use only, they are non-transferable and remain the property of Big White Ski Resort Ltd.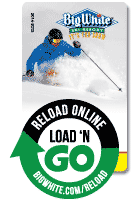 Your lift ticket has new look too!
Your lift ticket is also equipped with an RFID antenna.  For easy direct to lift access your lift ticket is Reloadable online. Online reloads offer great savings especially when purchasing non-consecutive multi-days! Also note that lift tickets purchased online are "all day" lift tickets which means they include night skiing when available on the same day.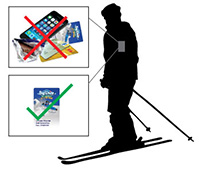 Where should I keep my pass?
Any securely zipped jacket pocket will do as long as your pass is kept on its own. 
Your RFID pass must be kept separately from your cell phone, credit cards and any foil wrapped items like gum wrappers, cold medicine, etc.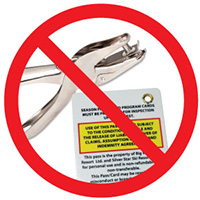 Things to Avoid
DO NOT punch a hole in your season pass as this could damage to the RFID antenna.
Avoid carrying more than one season pass or ticket when going through the gate as the system is unable to read multiple signals at once.
The loss or damage of a Season Pass will result in a replacement fee of $25.00.

Contact Us:
Direct: 250-491-6262
Toll Free: 1-888-663-6882