Located in Gem Lake Parking Lot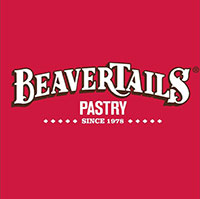 What are BEAVERTAILS pastries?
The BEAVERTAILS pastries are a hand held indulgent treat- made from whole wheat dough, hand stretched, float cooked and made to order. There are no eggs or dairy in the recipe, creating a light crispy and chewy pastry- dressed with any of the nine different toppings.
Classic: Cinnamon and Sugar
Chocolate Hazelnut
Apple Cinnamon
Avalanche: Skor Cheesecake
Triple Trip: Chocolate Peanut Butter and Reese's Pieces
Banana Chocolate
Coco Vanil: Oreo cookies and vanilla icing
Killaloe Sunrise: Cinnamon Sugar and lemon *named after the BeaverTails birthplace in the Ottawa Valley

BEAVERTAILS | WHOLECUT FRIES | CLASSIC POUTINE | BEAVERDOGS | HOT DRINKS
 
| | |
| --- | --- |
| Hours: | Opening Winter 2020/2021 |