Using Google Maps to Stay Safe This Winter Season
Posted On: October 29, 2020 |
Tired of being separated from your group while on the slopes? Here's a hot tip: share your real-time location with your family, friends and emergency contacts so your reunion can be swift and simple.
First things first, download Google Maps on your phone, and then share your real-time location with a member of your group (on or off the hill) – so that if you do lose your way, your friends, family members, or emergency contact can either find you, or help Ski Patrol get you back to your group safely.
Follow these simple steps: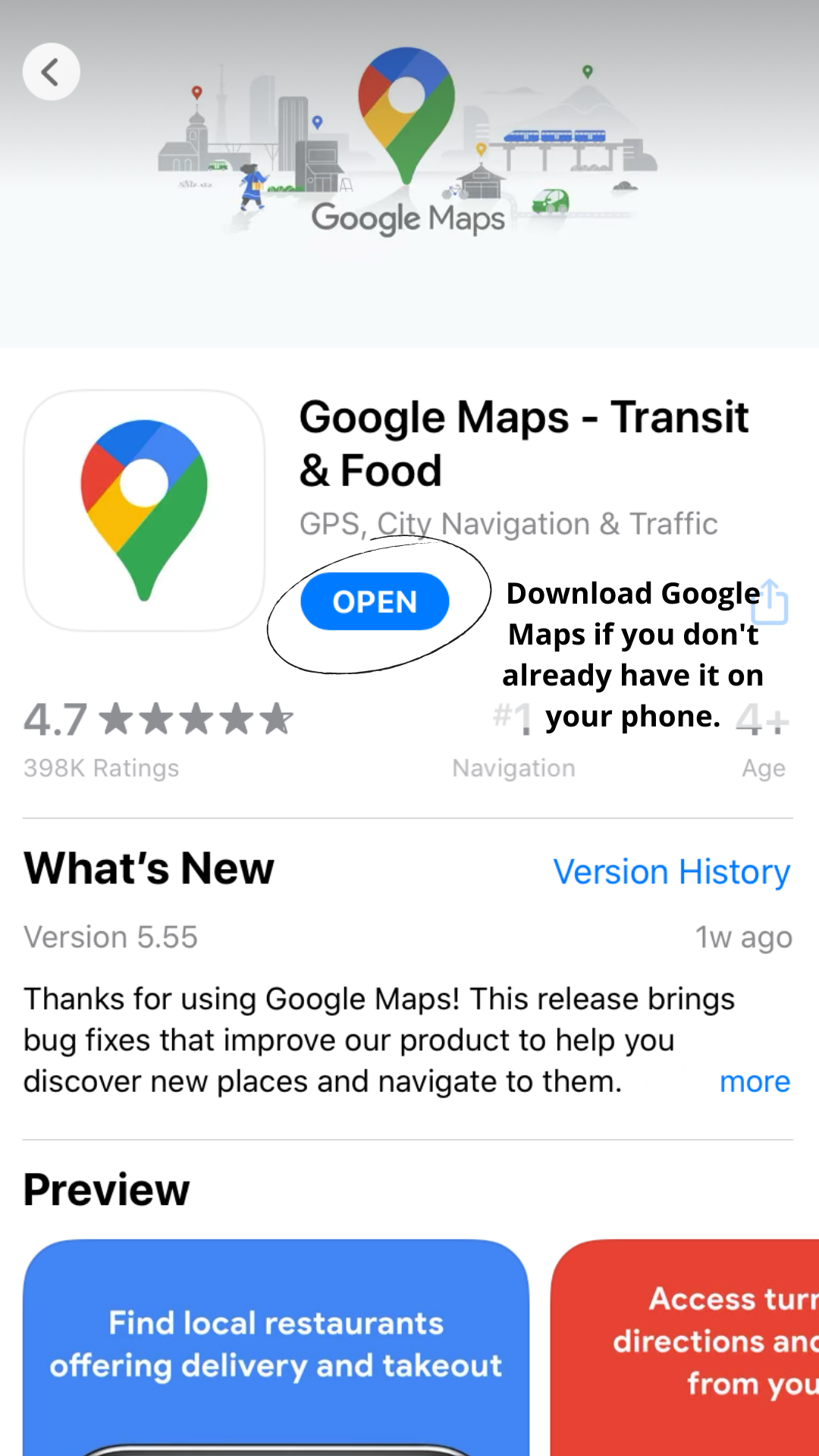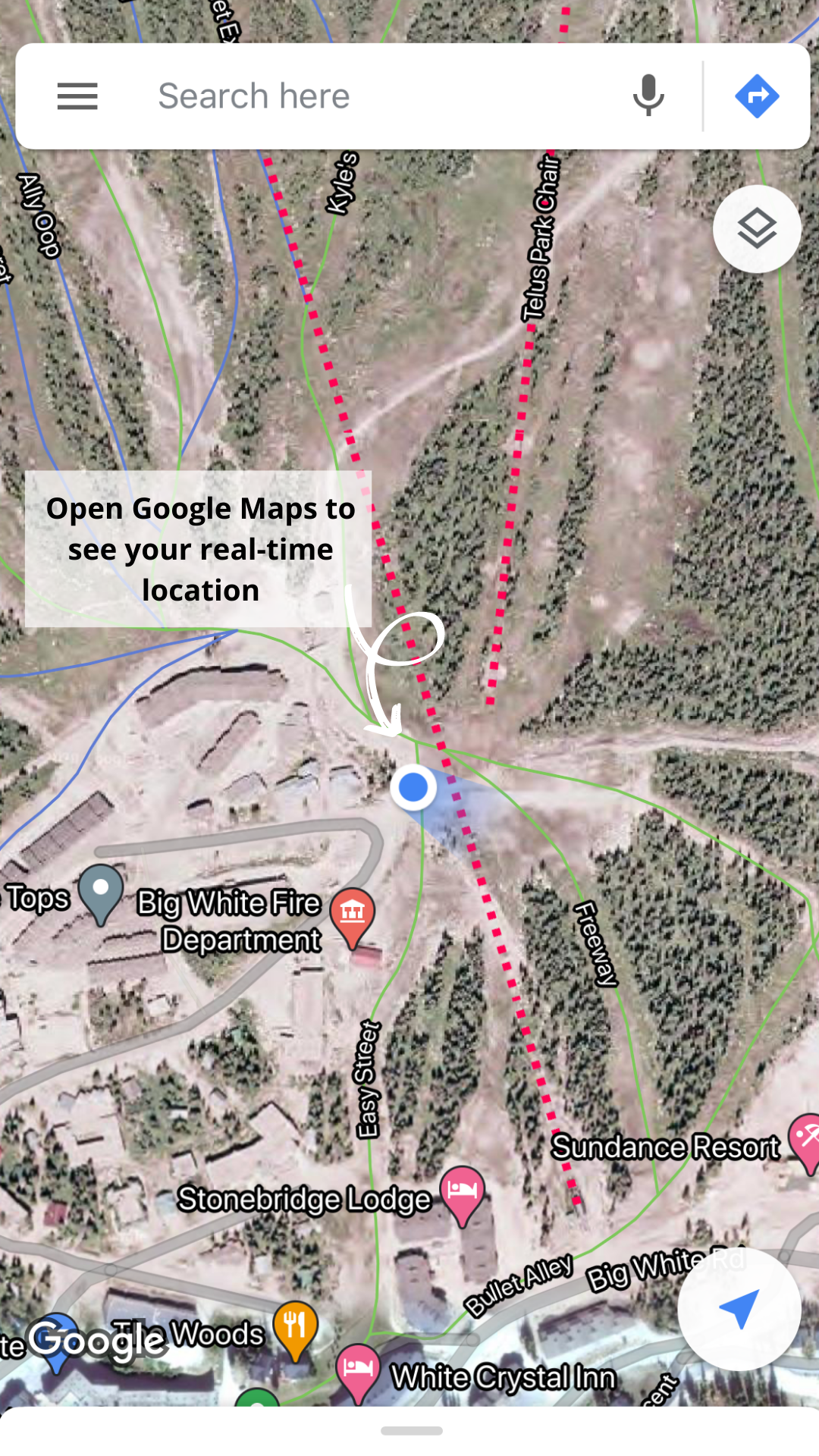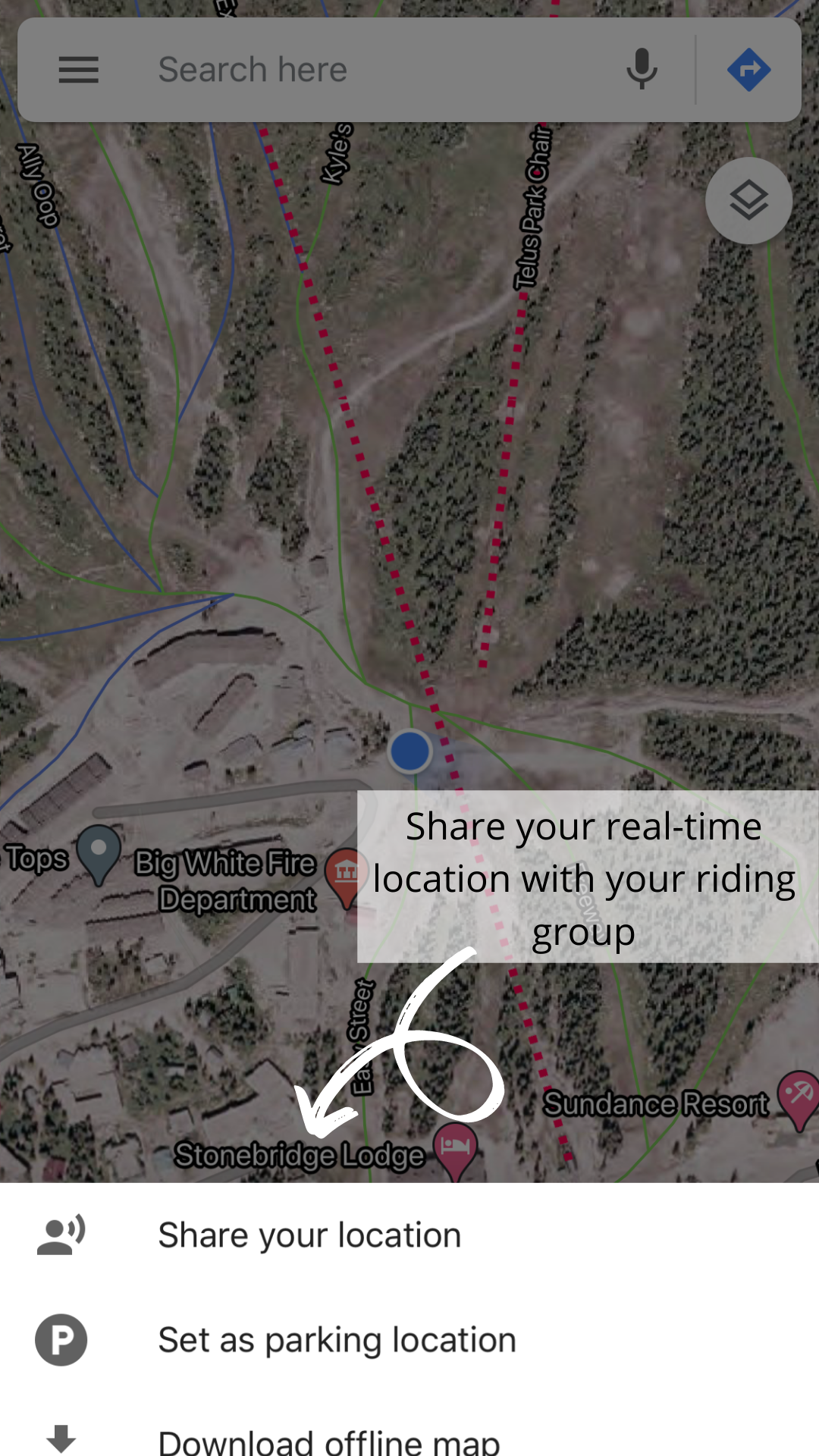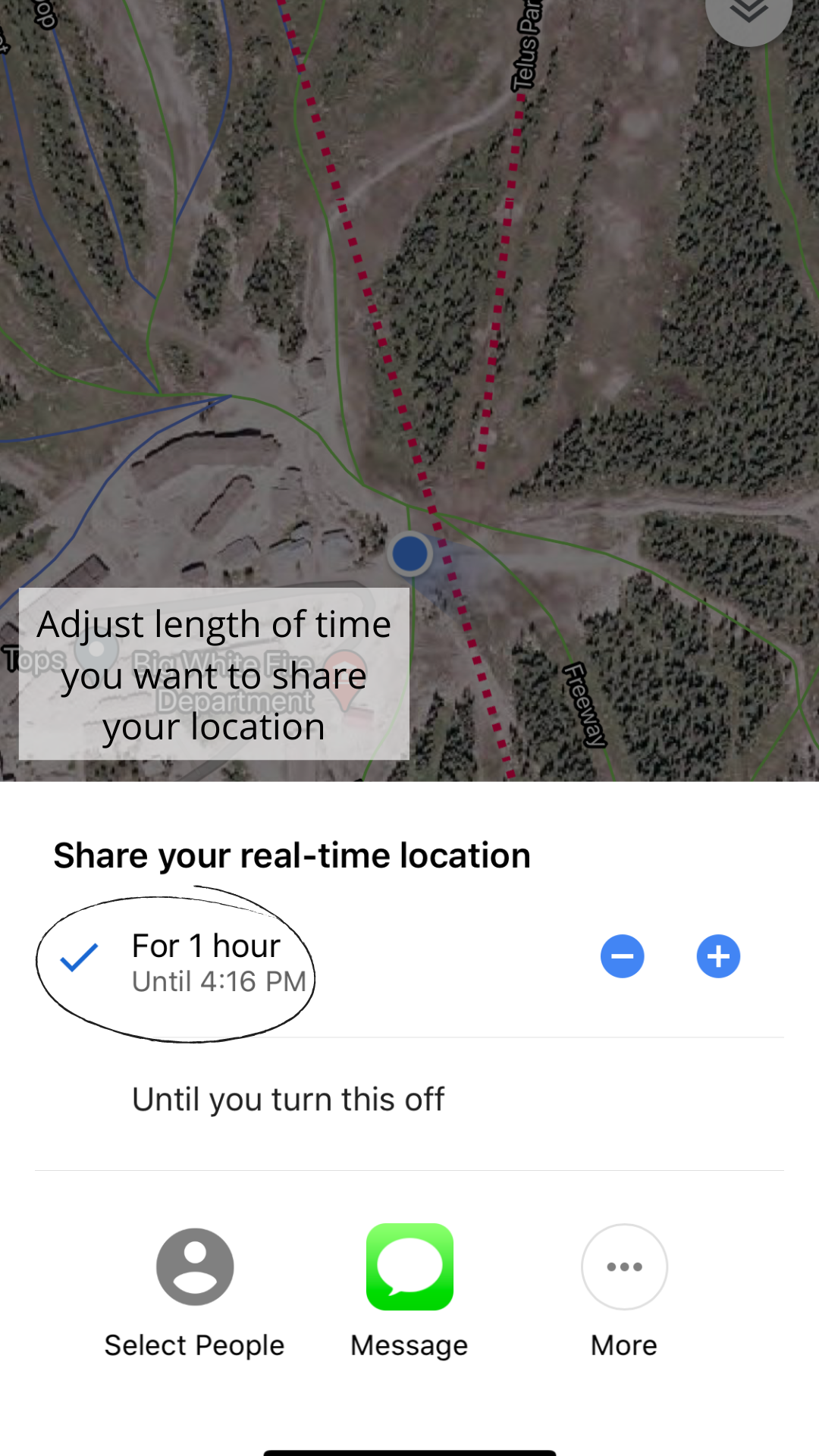 "If you like to ski alone, sharing your location with an emergency contact before you head out on the slopes can help responders should assistance be required," says Cathy Russell with Big White Ski Resort Ski Patrol Dispatch. "There are some places in our ski area without cell phone coverage. Sharing your location is not possible once you leave the service area; so, don't wait, plan ahead!"
This GPS feature on Google Maps doesn't rely on cell service, so no matter where you are on the mountain, it'll keep sharing your location. 
"Remember 911 is accessible everywhere; but, their ability to track your location by your phone is not always as reliable," Russell says. 
An additional tip? Pack a portable charger in your pocket when you're on the slopes, as many phones are unable to keep their charge in cold weather. And remember to be mask-ready in the event of needing assistance from Ski Patrol!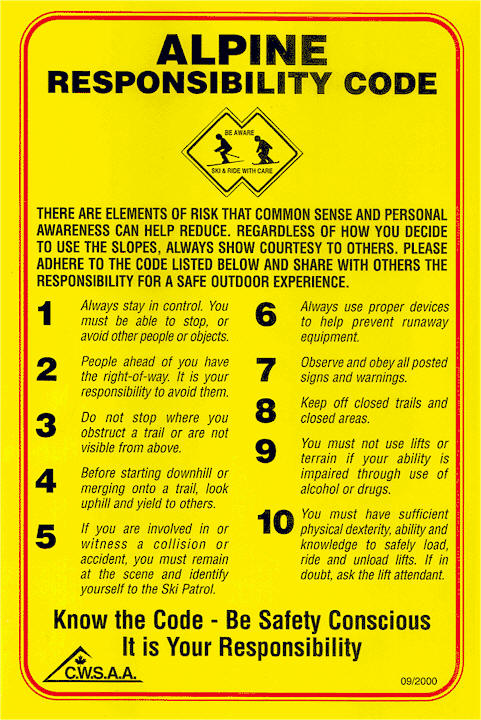 Please respect the Alpine Responsibility Code. No matter your skiing or snowboarding ability, our boundaries are put in place to keep you, and our staff, safe during the winter months. We cannot control nor maintain the conditions beyond those boundaries.
But, the number one thing, Russell adds, is to "have fun and play safe!