Numbers Trending Down – 11 New COVID-19 Cases at Big White, 7 Reside On-Mountain
Posted On: January 22, 2021 |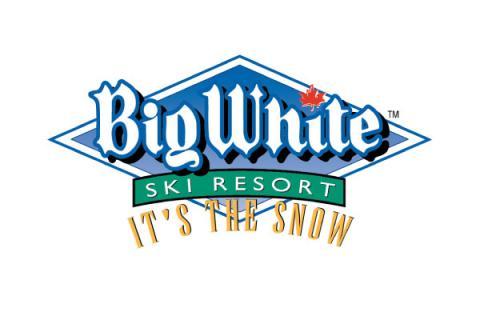 It is with the greatest sigh of relief that we relay the most recent COVID-19 Cluster numbers from Interior Health. According to today's update, 11 new cases have been reported, with seven of those residing on mountain. Of the total 214 reported since mid-November, 45 are active and in isolation on or off mountain, and 169 have recovered. There have been no hospitalizations to date.
"Twice a week, we anxiously await those numbers, and today, I can honestly say, it truly feels like a weight has been lifted off of our proverbial shoulders," says Michael J. Ballingall, Senior Vice President at Big White Ski Resort Ltd. "Our work isn't over - far from it. But the numbers are going in the right direction. This past week, we have increased and reinforced messaging to all on-mountain staff, are working with Interior Health to find a new location to facilitate increased testing on the mountain, and are reviewing and strengthening all of our COVID-19 safety protocols with on-mountain workers and residents."
Read Interior Health's Latest Press Release
Starting next week, Interior Health's outreach testing facility will move from the Happy Valley hut to the Happy Valley Day Lodge to increase capacity for testing. While dates and times are not yet confirmed, testing will increase at the mountain.
Interior Health continues to associate positive cases with young workers or on-mountain residents in their 20s living in group housing not managed by Big White Ski Resort Ltd, and reminds guests of Big White: "the risk remains low for families and individuals visiting Big White Mountain who follow public health guidance."
"We are seeing that most of the cases are young individuals who work and live on the mountain. Particularly those who share their household with a large number of individuals," Medical Health Officer Dr. Silvina Mema told Big White. "I understand that after so many weeks, people are feeling COVID fatigue. Young individuals may also feel less vulnerable, and be willing to engage in risky behaviour. It is very important that we stop the spread of the virus by sticking to small groups of social contacts. This will reduce the chances of someone getting very sick."
On Thursday, with the assistance of Interior Health, the Big White business community circulated an anonymous survey to young staff, asking whether they felt comfortable getting tested, if they needed more information regarding COVID-19, and if they knew the circumstances in which COVID-19 could easily spread.
Out of the 185 responses, overwhelmingly, staff felt comfortable with getting tested, said they had the information they needed regarding COVID-19, and that they were aware it was spread through social gathering and group housing.
On Friday, Big White Ski Resort Ltd along with other on-mountain businesses, sent communication to their young employees, pleading for them to stay in their bubble, forgo any and all social gatherings, and to get tested if they are symptomatic or lived in residences with multiple people. The letter also provided direct advice from Dr. Mema, as well as information on what to do in the event of a positive test and the financial support available in the event of isolation.
"It is impossible for us to be monitoring all 1,000 of the staff on the mountain after work," says Ballingall. "That's why we have made numerous pleas to everyone on the mountain to follow the rules, to keep their bubbles small, and to avoid gathering. We hope by continuing to send these messages, increase testing availability, make isolation accommodation easily accessible, and only welcoming locals and season passholders to the mountain that the numbers will continue to trend downwards."
Big White Ski Resort Ltd and the entire Big White community are grateful to Interior Health for its continued commitment to testing for COVID-19 on the mountain, and for the advice and guidance provided to help navigate these ever-changing circumstances.
Booking a COVID-19 test:
Online: You can book an appointment online through the COVID-19 Test Booking Form.
By phone: Call the COVID-19 Test Booking Line at 1-877-740-7747 for assistance with booking your test.