Interior Health to Host COVID-19 Vaccination Clinic at Big White Ski Resort
Posted On: March 18, 2021 |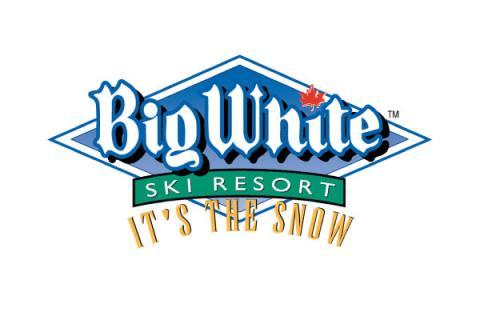 Interior Health will be on the mountain Saturday March 20 and Sunday March 21 to vaccinate people who live in a congregate setting within a non-family household at Big White.

People must meet the above criteria and must pre-register to receive an appointment to be vaccinated.
Pre-Screening Verification:
When arriving for the appointment people will be pre-screened to verify their eligibility, and must be able to provide at least one of the three items listed below prior to being vaccinated:
a. Big White staff pass, or
b. Proof of employment at another business at Big White, or
c. Address of primary residence at Big White

Persons must be 18 years of age or older to be vaccinated. Persons who are actively sick with COVID 19 cannot be vaccinated.

The Clinic Details:
1) The clinic will run from 9:00 – 4:00 on Saturday and Sunday
2) The location of the clinic will be the lower floor Happy Valley Day Lodge
3) The vaccine provided is produced by Astra Zeneca
4) The vaccine is a 2 dose series, 4 months apart (at this time)


Vaccine Information:
Risk of not getting immunized:
Some people choose not to immunize because they're worried about the risk of possible side effects. But choosing not to immunize is the riskier choice. The risks from the diseases vaccines prevent are much greater than the risk of a vaccine side effect.

Safety:
The vaccine you are offered is the best vaccine. All of the vaccines available for use in Canada are safe and effective, and even a single dose provides good protection from all of them. Evidence for all of the vaccines found them to be highly effective against COVID-19 based on clinical trials with tens of thousands of participants. The sooner that a large proportion of the population is immunized, the sooner restrictions that are in place to protect us can be lifted.

Adverse reaction:
As with any vaccine, some people have an allergic reaction. As well, adverse reactions are reported after vaccine and closely monitored, but those are events that happened to occur at that time. People have health problems or accidents and those occur at any time including times that coincide after receiving a vaccine.

Blood clots concern:
More than 17 million people have been vaccinated with the AstraZeneca vaccine and there have been 37 cases of blood clots, which is less than the normal rate that blood clots happen without vaccine. Scientists believe this is coincidence or correlation and not causation from the vaccine.

Vaccine choice:
While there are many different brands of COVID-19 vaccines at this point, just like other vaccines, you cannot choose the specific brand you get. Just like all other vaccines, the one offered to you is the best one based on a variety of factors, including what products are available; what product is approved for your age or health conditions; allergies to any of the vaccine ingredients; your location and whether the vaccine can be delivered there, and more.

Once the vaccine is offered to you, you can delay your vaccination and hope that a different vaccine is available at a later date. However, there is no guarantee that you will get a specific brand of vaccine later.

Delaying the vaccine is not recommended as the longer you wait, the longer you remain unprotected and prolong your risk of getting COVID-19.

Joint statement on first deployment of AstraZeneca vaccine in B.C.
VICTORIA - Dr. Bonnie Henry, B.C.'s provincial health officer (PHO), and Adrian Dix, Minister of Health, have issued the following joint statement regarding British Columbia's COVID-19 response:
"As the first doses of AstraZeneca/SII (AZ/SII) arrive in B.C., work is underway to use this vaccine to assist with outbreak response in communities and protect workers throughout the province.
"When B.C. initially launched its COVID-19 Immunization Plan, we were hopeful additional vaccines would be approved so we could allocate them to priority and front-line workers and industries ahead of Phase 3.
"Now, the initial shipment of AZ/SII vaccine will be used to protect workers in industries where full use of personal protective equipment and barriers can be challenging, outbreaks and clusters have occurred or are ongoing, and workers must live or work in congregate settings. These efforts will complement B.C.'s foundational age-based immunization plan.
"Immunizing workers in these settings will not only protect workers, it will also protect the communities around them, including many rural, remote and Indigenous communities.
"By deploying AZ/SII in this way, B.C. will be able to manage outbreaks, prevent them before they occur and deploy vaccines strategically to reduce COVID-19 transmission in B.C.
"Public health and WorkSafeBC have identified the highest risk categories of worksites through the COVID-19 Workplace Task Group established by the PHO in November 2020. These include:
* food processing plants, including poultry, fruit and fish processing;
* agricultural operations with congregate worker accommodations, including farms, nurseries and greenhouses;
* large industrial camps under the PHO Industrial Camps order with congregate accommodations for workers; and
* other large congregate living settings for workers where isolation and quarantine is difficult and outbreaks are ongoing.
"Remember, the best vaccine for you is the one available now. The BC Immunization Committee is reviewing the latest data and recommendations from the National Advisory Committee on Immunization to determine additional workplaces that will be prioritized for immunization using the AZ/SII vaccine. The updated plan for additional shipments of AZ/SII vaccine will be released in the coming days."
Contact:
Ministry of Health
Communications