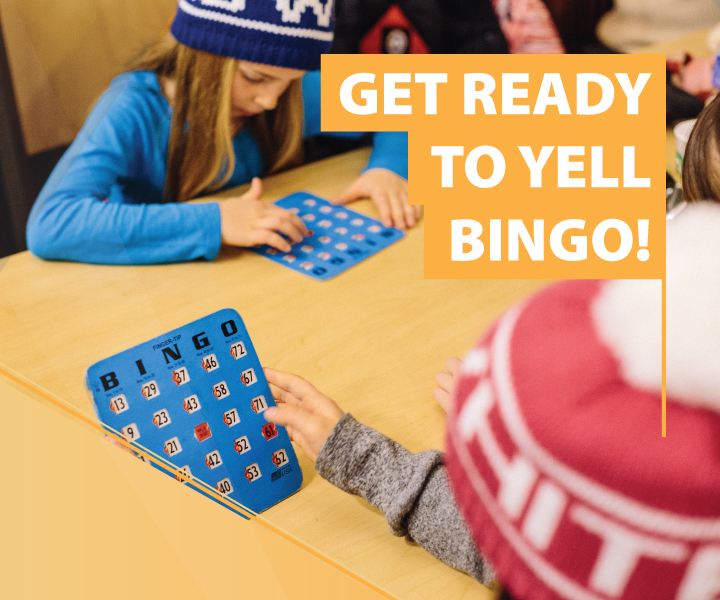 Big White Bingo is an exciting night out for the whole family! Every Tuesday hundreds of bingo enthusiasts jump on the gondola and head down to Happy Valley to join the fun. 
With great bingo callers, hilarious rounds of bonus bingo and many great prizes to be won, its no wonder Big White Bingo is one of the most popular weekly events. This is a night not to be missed!
This year Bingo is going to be bigger and better than ever with more prizes and giveaways, so gather all of your fellow bingo lovers and make a night of it!
The Moose Lounge is the perfect place to grab a delicious dinner or treat yourself to some well-deserved après beverages before bringing out the dabbers.
Bingo runs every Tuesday Night from 6:30pm-8:00pm in the Moose Lounge until March 31st, 2020. Space and bingo cards are limited, be sure to arrive early to play! 
** Please note that Bingo will be CANCELLED on Tuesday, March 17th, join the Events Team at the Tube Park for a fun evening of Tubing with the Loose Moose.