The Village - Walk, Dine and Wine
Date, Start Time
February 23, 2020 05:00 PM
Date, End Time
February 27, 2020 08:00 PM
Walk, Dine and Wine is the ultimate winter culinary journey for food and wine-lovers. The Village's top dining destinations have joined forces to offer you the opportunity to enjoy a curated dinner experience, with each restaurant pairing their feature dish with a local BC wine. Stroll from one end of our winter wonderland to the other, making delicious stops along the way.
 
The Village Walk, Dine & Wine tour is a self-guided tour. Guests are invited to explore each dining experience in their own order and at their own pace to make the most of the experience. We recommend taking note of each establishment's hours of operation and planning accordingly. The tour runs from December 1st - December 12th. First seating is available from 5pm. 
 
This culinary experience is only $85.00 per person*. Secure your tickets by contacting the Concierge Desk at Concierge@bigwhite.com. In order to secure your ticket, you must select your date of tour when inquiring. 
*Taxes and gratuity included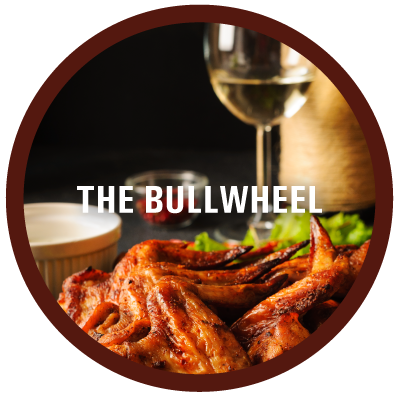 The Bullwheel Gastro Family Pub
The Bullwheel is located in the heart of the village, right next to Lara's Gondola. In their third year of operation, The Bullwheel boasts a diverse menu with locally sourced ingredients, wines and brews.
Known for it's family-friendly atmosphere as well as a vibrant sports bar, The Bullwheel caters to a vital part of your culinary journey. Find out more about The Bullwheel >>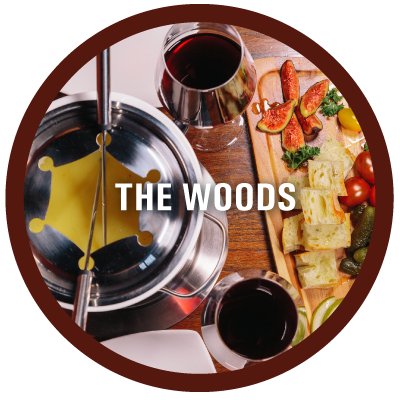 The Woods
The Woods is known for its outdoor patio and intimate setting, conveniently located right in the middle of the village. Executive Chef Rob Walker has created a dynamic menu with many mountain-wide favourites.
With delicious food, beautiful cocktails and great service, this is sure to be one of your favourite stops on your tour. Find out more about The Woods >>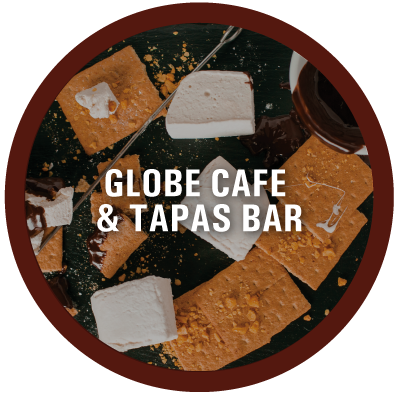 Globe Cafe & Tapas Bar
The Globe Café & Tapas Bar is the final destination on your Culinary Tour. Bringing Okanagan flavours and worldly dishes all together in one place, Globe is a beloved dining experience for Big White guests.
Inspired by the cultures and cuisines of travel, they have created Globe to offer a delicious retreat on the mountain, whether enjoying a fabulous Caffe Umbria Cappuccino, a delicious homemade soup, or lingering for après or dinner from their globally inspired Tapas-style menu, designed for sharing with friends and family. Find out more about the Globe Cafe & Tapas Bar >>