Sessions 3rd Annual Rail Jam
Date, Start Time
Date, End Time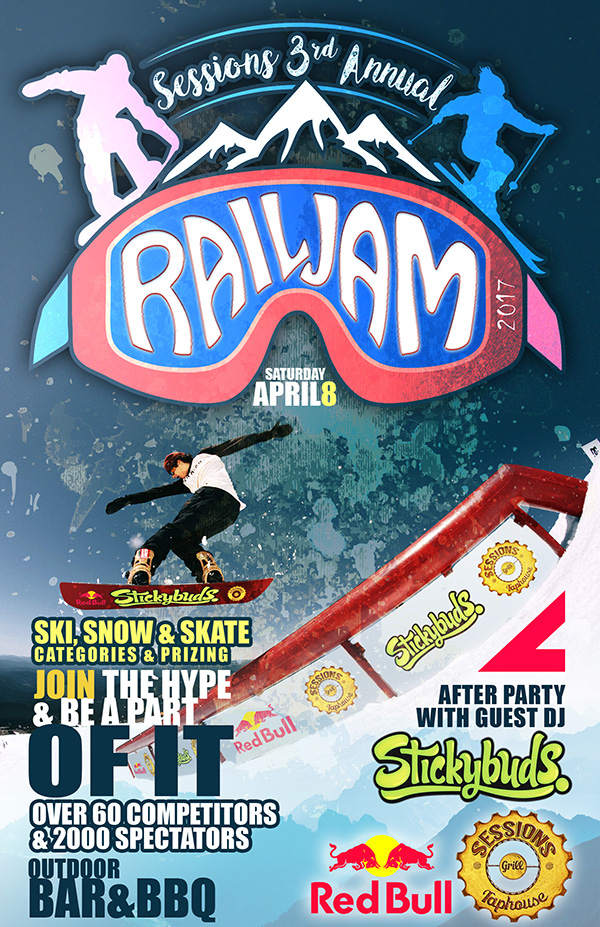 You don't want to miss this!
Sessions 3rd Annual Rail Jam
is a fan favorite and the perfect way to begin your farewells to the 2017/2017 season. Plus, there are over $2500 in prizes to be won. Registration starts at 12pm on Saturday April 8th, first 60 registrants get to compete. $25/ per competitor. Event starts at 2pm.
See you there!