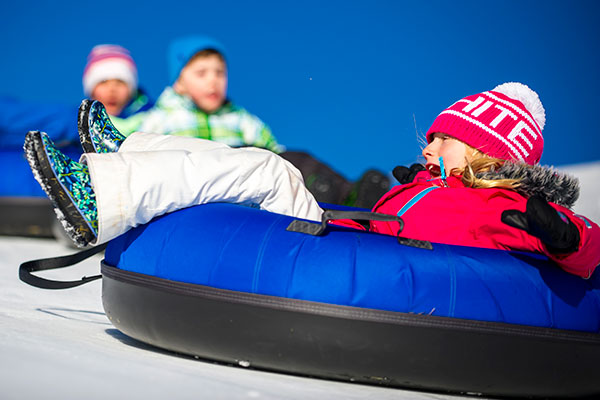 TUBING & SKATING
Feel the wind in your face as you zoom down our thrilling tube park. Located in the Happy Valley Adventure Park, the Big White Tube Park offers tons of fun for all ages. No skill or equipment are required - just a sense of adventure and a desire for excitement.
Why not take a spin on your ice skates at Big White's Olympic sized outdoor rink, surrounded by the breathtaking view of snow-covered trees and picturesque mountains.
All Prices are subject to applicable taxes
18% Gratuity is mandatory on all food & beverage
Adult 19+, Youth 13-18, Child 6-12, Tot 0-5
Activities are weather dependent
Sugar Plum Fun Christmas Dessert Buffet is based on 7 dozen desserts, assuming 4 pieces per person.
Package price is dependent on group size and number of dessert pieces required.
Jingle All The Way
→ Tubing & Skating Pass
→ Delicious Hot Chocolate with Marshmallows by the bonfire
Price:
$21.65 per adult/youth/child | $3.25 per tot
Add-ons:
→ Add Smores $3.25 per Smore
Sugar Plum Fun
→ Tubing & Skating Pass
→ Delicious Christmas Dessert Buffet
Price
$614.75 for a group of 20 guest
Contact Us
Direct: 250-491-6174
Toll Free: 1-800-663-2772