Snow Report: March 25, 2017
Posted On: March 25, 2017 |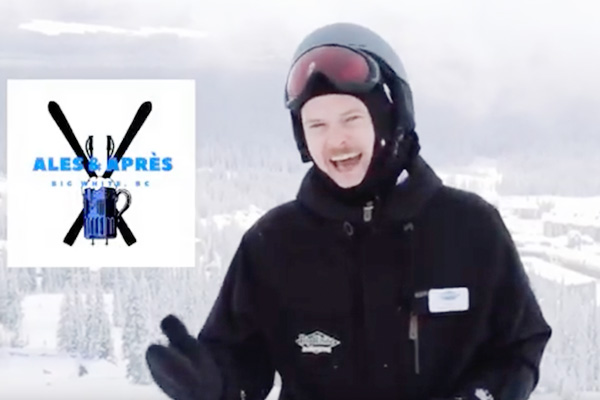 We're kicking off the weekend with 24cm of fresh powder in the last 24hrs and the Neil Edgeworth Memorial Banked Slalom in TELUS Park!
After a massive dump of snow on Friday, this morning we woke up to even more fresh powder bringing the total snowfall to 24cm in the last 24hrs. Talk about fresh tracks!
This weekend, Big White Ski Resort is proud to host the 20th Annual Neil Edgeworth Memorial Banked Slalom. The Neil Edgeworth Memorial Banked Slalom began in 1987 as The Inland Snowboard Big White Banked Slalom. When Neil Edgeworth , a respected member of the Big White snowboarding community, passed away in an avalanche in France, Big White began this memorial event in him memory. Each year the Neil Edgeworth Memorial Banked Slalom event gets bigger and bigger, known as so much more than a contest and more of a gathering of all riders young and young at heart.
Today, Big White will also host the mountain's first ever beer festival - Ales & Après! For just $25 per ticket, participants will taste brews from 20 boutique and big-name breweries including Steamworks, Red Truck Brewing, Sleemans and Freddy's Brewpub. Beer tastings, accompanied by great live music and giveaways, will take place across 9 venues on the mountain including Globe Cafe & Tapas Bar, Sessions Taphouse & Grill, and Moose Lounge, to name a few.
With multiple weather systems moving onshore early next week, we've got lots of new snow on the forecast. Stay tuned on Big White Ski Resort's social pages for more weather news and upcoming events including the much-anticipated Peak Pride 2017 happening April 7-9!
Follow Big White Ski Resort on Facebook, Twitter, Youtube, and Instagram.