Snow Report: February 25, 2017
Posted On: February 25, 2017 |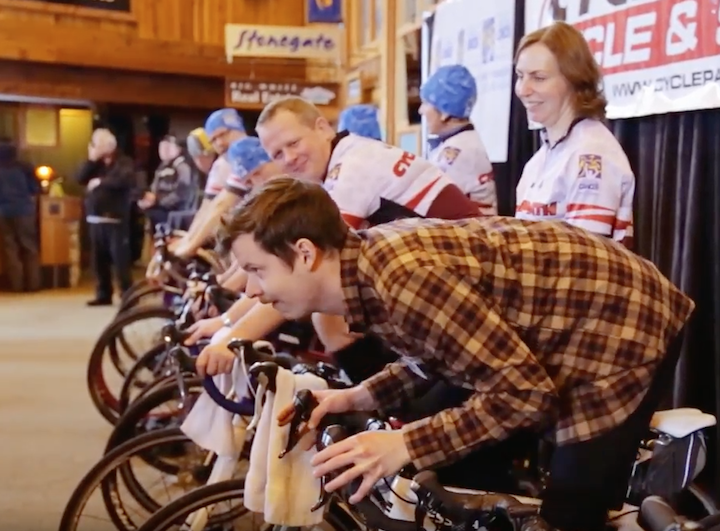 Welcome to the weekend - we're enjoying some fresh snow flurries and a Spinathon in the Village Centre Mall! Come watch the Cyclepath Cyclotrons as they spin for six hours to raise money for the BC Cancer Foundation.
It's already shaping up to be a great weekend. Not only did we wake up to 5cm of new snow, the Cyclepath Cyclotrons are here in the Village Centre Mall spinning to raise money for a great cause!
The Cyclepath Cyclotrons have been active participants in the BC Cancer Foundation's "Ride to Conquer Cancer" for 7 years. During this time, they have raised over $500 000 to help kick cancer in the butt! Today, they are cycling for six hours in the Village Centre Mall to raise support and awareness for their cause. They'll be selling raffle tickets all day long with tonnes of great prizes up for grabs.
In the forecast, we're expecting consistent flurries throughout the week as two systems move up the coast of BC. Tonight we expect 5cm of fresh snow to fall meaning it's time to set your alarm for first tracks!
More great events are coming up next month, make sure to view the full calendar of events. Follow Big White Ski Resort on Facebook, Twitter, Instagram, and YouTube to keep up to date on all on-mountain news!