Flair Air New Flight Announcement
Posted On: September 12, 2017 |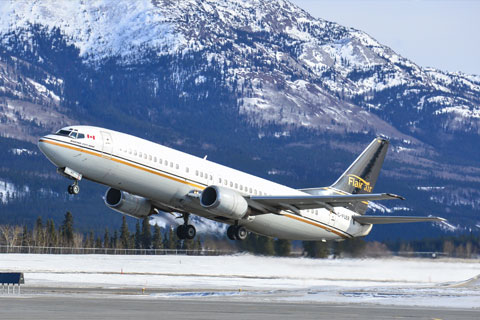 Flair Airlines flying Toronto-Kelowna daily starting December 15.
Just announced yesterday, Kelowna based Flair Airlines is expanding it's service to include Toronto Pearson and Kelowna International Airports. The good news is, that there is now more frequency and more cost effective options from Toronto to come and play in Big White Ski Resort's legendary "Okanagan Champagne Powder".
"The addition of these airports directly extends our reach into some of Canada's larger and more popular destinations," said Chris Lapointe, vice-president of commercial operations. "Flair is thrilled to expand and bring with us our low fares and welcome new passengers."
Just in time for winter and the Holiday season, discount fares are available on line now from Dec 15. This is your opportunity to come and experience the spectacular winter wonderland of Big White Ski Resort.
"When I looked at pricing today, the base outbound fare from Toronto into Kelowna was $299.00 for travel on March 10. The return base fare on the 17th was $234.49. These are some of the lowest fares I've seen in the market for years," said Rob Crichton, International Sales Manager of Big White Ski Resort.