Christmas at Big White Ski Resort
Posted On: December 26, 2016 |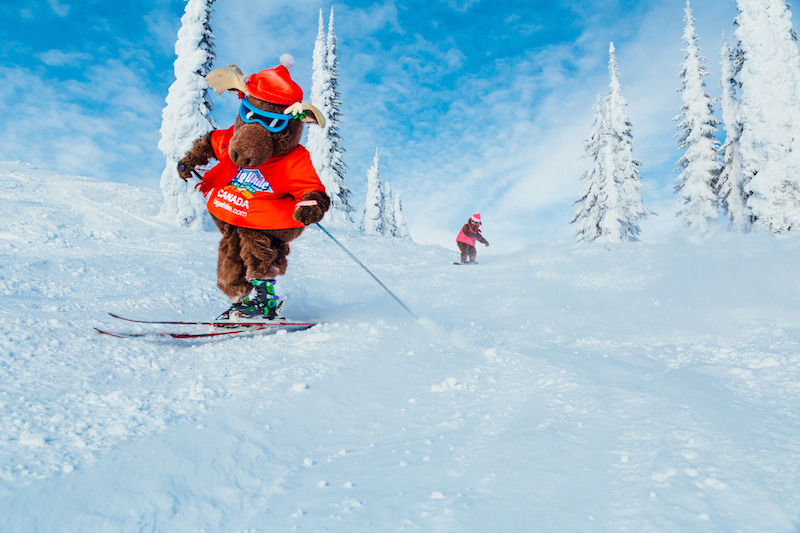 It's been a very merry Christmas weekend at Big White Ski Resort. From a spectacular Christmas Eve celebration to the much-anticipated opening of Gem Lake Chair, there's been no shortage of excitement on the hill.
On Saturday, December 24, Big White invited over 1500 guests to take part in our Christmas Eve festivities. The evening started at 4:30pm with our annual performance from Big White Ski School's Rookie Choir and a special Christmas Eve service led by Pastor Jack.
At 5:30, families poured out of the Village Centre Mall and into the Village to enjoy Big White's spectacular Christmas Eve Parade, themed "Christmas of Past, Presents, and Future". Led by Loose and Lucy Moose, over 20 different departments from the mountain took part in a parade that marched through the Village with staff dressed as presents, toy trains, and even robots! The spectacle ended with another luminous torchlight run by Ski School down Easy Street followed by an awesome fireworks show that lit up the snowy night sky.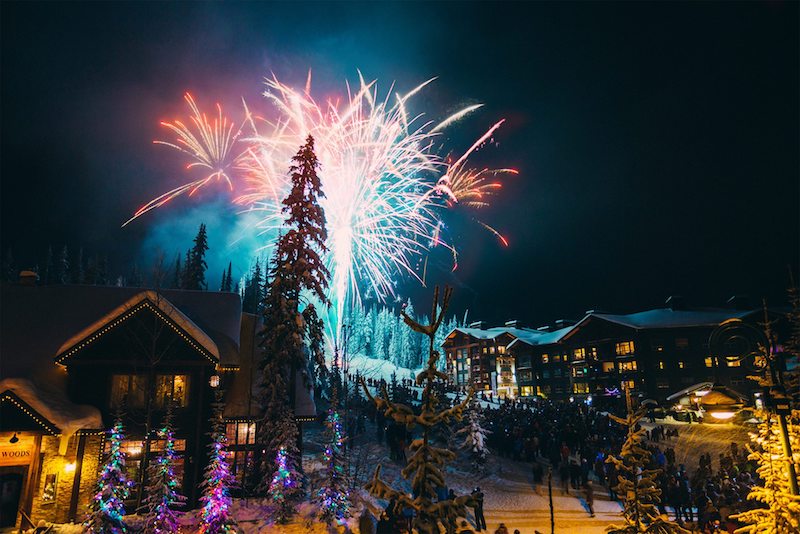 On December 25, Christmas Day, Santa brought the best present of all - 6cm of fresh Okanagan champagne powder and bluebird skies. At 10am, Santa showed up at Big White for a shred after his long night around the world. Guests who woke up early got the chance to head up Bullet Chair and ski side by side with Santa down Sun Run!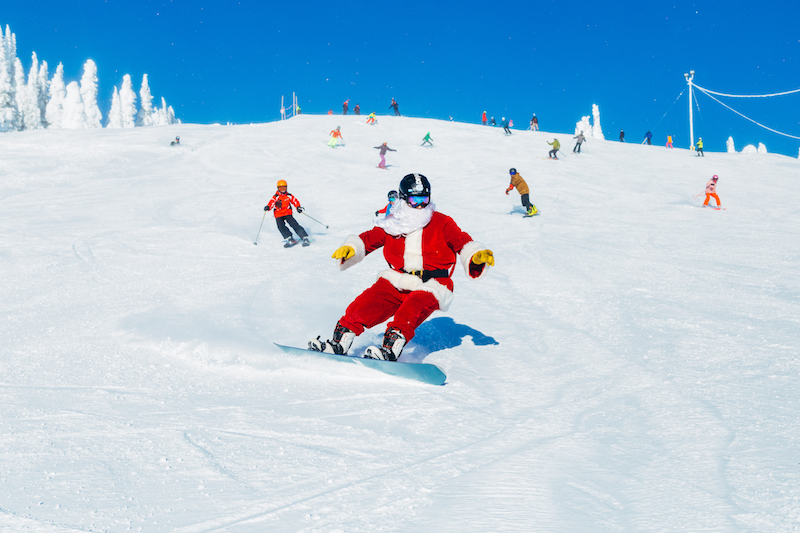 Boxing Day, December 26, brought more exciting news with the opening of Big White's longest chair lift, the Gem Lake Express Quad. Loose Moose was spotted waiting for first chair along with a full line up of excited skiers and riders.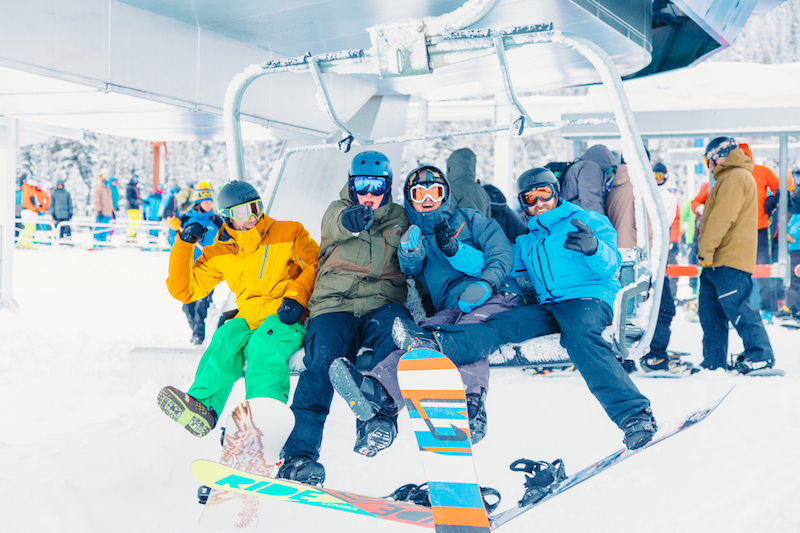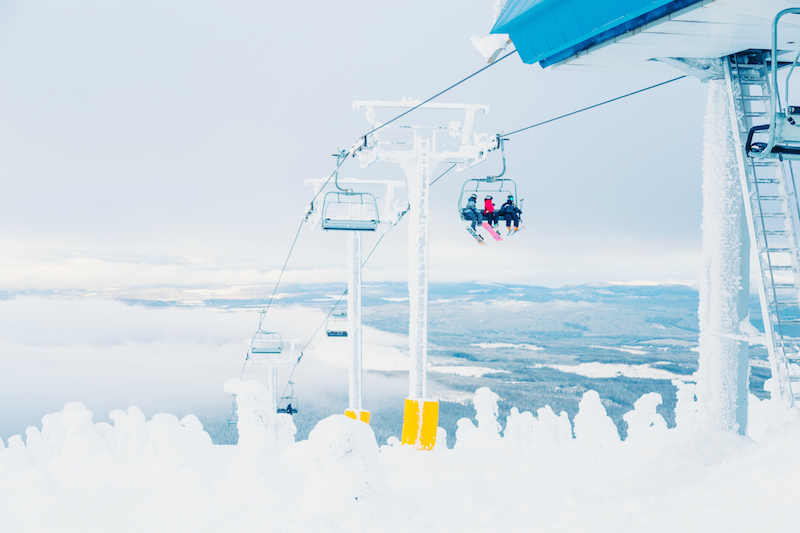 Coming up this week, we prepare for our New Years Eve celebrations.
On December 31, we will host the TELUS Viewing Party of the Canada vs. USA World Juniors Men's Hockey Game. Big White's partnership with TELUS and its #ALLCONNECTED campaign will connect Canadians across the country through experiences at Big White, in Barrie, Ontario, and at the Air Canada Centre in Toronto during the World Juniors match up between Canada and the USA.
Guests will be able to enjoy the game while they ski and snowboard, and will be treated to special perks and experiences courtesy of TELUS.  The game will be broadcast from 12:30pm on the big screen outside in the Village as well as in Happy Valley Day Lodge, Westridge Warming Hut and the Village Centre Mall.
Former NHL alumni Todd Simpson will be around to greet crowds. Prizes will be awarded throughout the game and will include Hockey Canada jerseys and other swag items. All guests will receive complimentary hot chocolate and popcorn, distributed in Happy Valley Day Lodge and the Village.
In the evening, Happy Valley will be where you want to be for New Years Eve! Events include a Family Apres Ski bonfire with free hot chocolate and s'mores near the ice-skating rink at 4:00pm, a Family Channel mini carnival at 6:30pm, and an early 8:15pm fireworks display for the little ones. If an elegant evening is more your New Years Eve style, Big White's Executive Chef Rob Walker has prepared an exclusive New Years Eve menu at Kettle Valley Steakhouse. Six seating's are available with 2 set menus. For more information or to reserve a table click here.
At midnight, the big New Years Eve countdown and main fireworks show will take place in the Village Centre. Time to say good-bye to an amazing year and welcome in 2017 with a bang!
For more information of events and activities taking place at Big White this holiday season, click here.