10 Free Things To Do At Big White
Posted On: January 07, 2017 |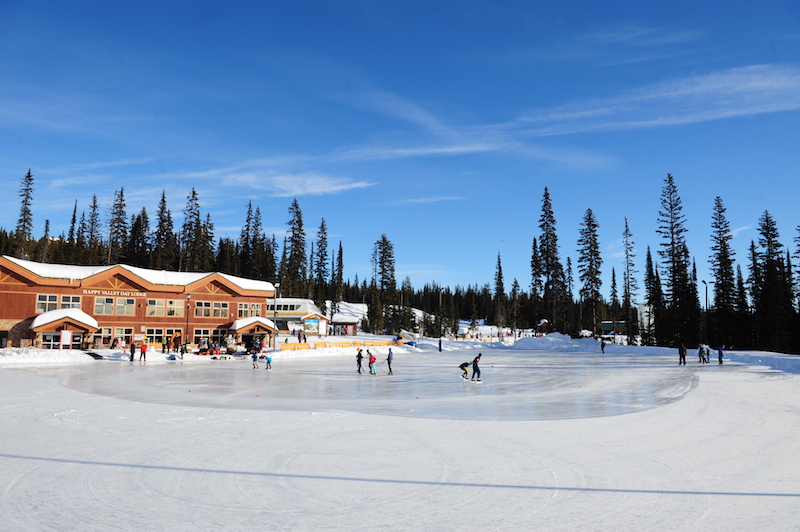 There's a whole lot of different ways to have fun at Big White without breaking the bank. If you're on a budget, here are some of our favourite free activities to try on the hill.
1) Ice-skating
Did you know Big White is home to Canada's highest outdoor ice-skating rink? Resting at 1755m above sea level, this groomed rink is completely free for everyone to enjoy! Just strap on your own pair of skates and hit the ice. If you need to borrow gear - figure skate, hockey skate, helmet, and hockey stick rentals are only $5-$11/hour. The ice skating rink open 11:00am-9:00pm Sunday through Thursday and 11:00am-10:00pm Friday through Saturday. It's located down in Happy Valley.
2) Hot Chocolate & S'mores at Happy Valley
What better way to warm up after a long day on the slopes than with a free cup of hot chocolate? Every Saturday afternoon, we serve up free cups of hot cocoa and classic Canadian s'mores next to the ice rink in Happy Valley. All ages are welcome to bundle up next to the bonfire.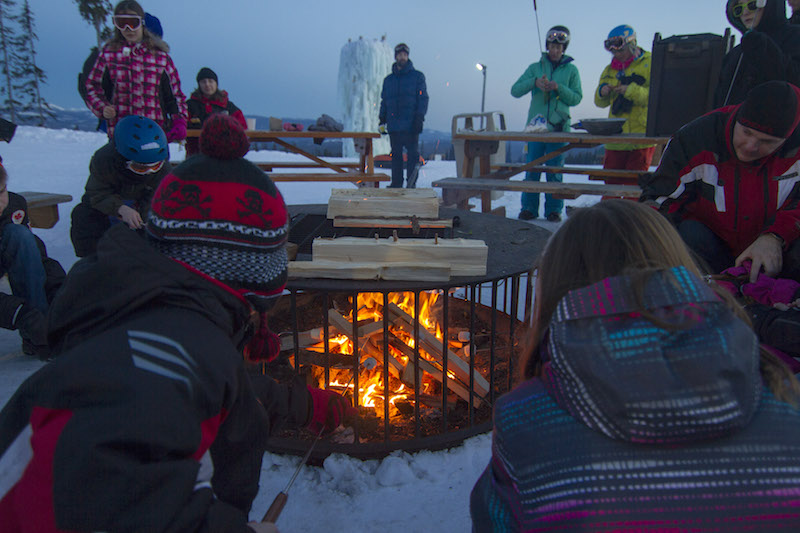 3) Burn the Bill
Free tastes better - at least that what's the Big White Fire Department thinks! That's why every Wednesday night at 8:00pm in the Moose Lounge, your favourite firies have decided to burn one lucky table's bill. Don't miss your chance for a free dinner and to see your bill go up in flames!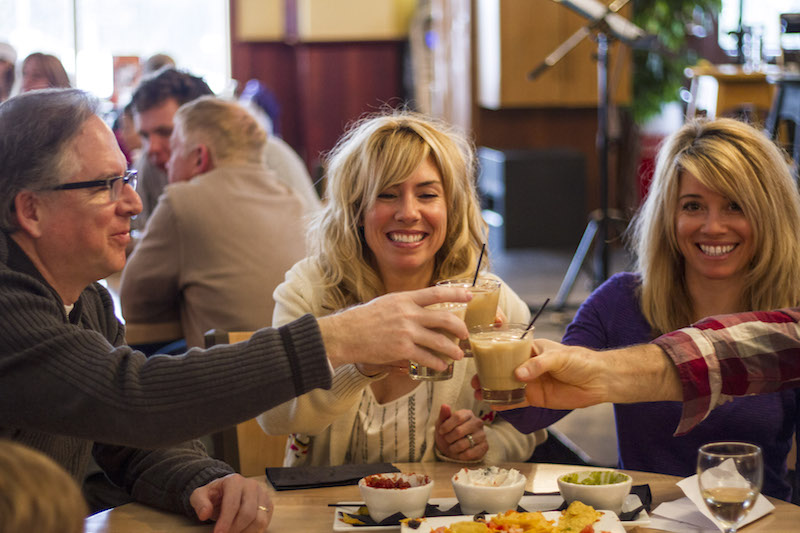 4) Cruz the Blues
At Big White, we pride ourselves on our blue runs - intermediate cruisers that can be carved by skiers and boarders of all ages. Approximately twice a month we host Cruz the Blues, an all-ages outdoor challenge to see who can ski all the blue runs on the hill. Think you've got what it takes? It's completely free to pick up a Cruz the Blues passport from the concierge desk. Just take it to every blue run, locate the Cruz the Blues sign, and write down each letter you find to uncover the secret phrase. On the last day of the two-day event, free T-Shirts will be awarded to all participants at 3:45pm in Happy Valley, with the official prizing ceremony starting at 4:00pm.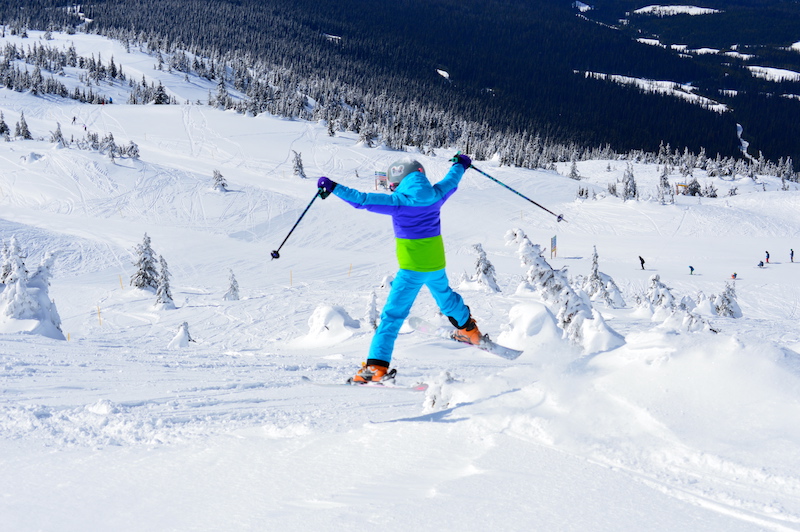 5) Ultimate Family Gameshow Night
Big White's best-kept secret is our Ultimate Gameshow Night- an all-ages night of family fun. One round could be Jeopardy, the next could be Family Feud. Are you Big White's smartest family? There's only one way to find out! Come down to Happy Valley every Wednesday at 6:30pm for some good old-fashioned family fun. Oh - and did we mention it's completely free?
6) Jam Night at Snowshoe Sam's
If you're musical (or just like music) you'll love Jam Night at Snowshoe Sam's. Voted #1 Apres Ski Bar by Ski Canada Magazine, Snowshoe Sam's is undoubtedly the liveliest hang out on the hill. Join your hosts, Kelowna's favourite rock duo Dan and Kasey of Tiger Moon, every Thursday for a night of originals and covered tunes. Anyone is welcome to come up and play! Sign up begins at 9:30pm with the open mic starting at 10:00pm.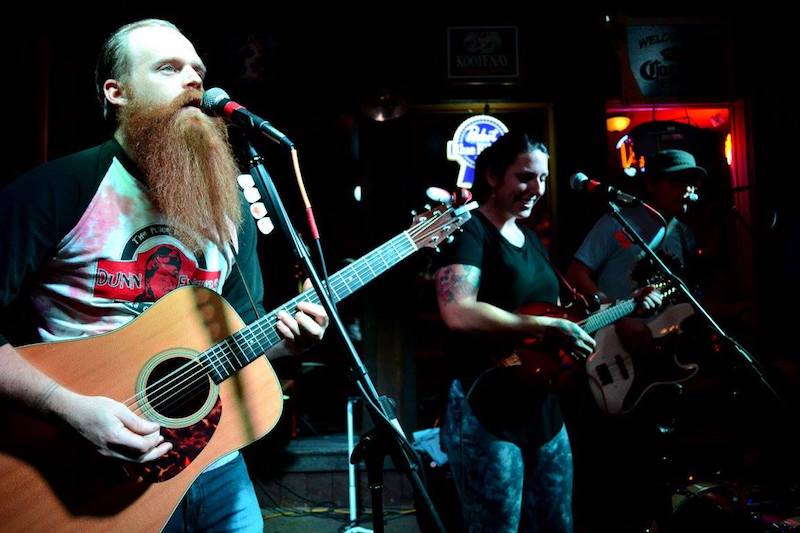 7) Bluesday Tuesday
Think Tuesday is the most boring day of the week? Think again! Come visit the Blarney Stone Irish Tavern, located in the Inn at Big White, for a night of soul that will blow your socks off. Featuring a man that needs no introduction - Poppa Dawg and his band are famous for bringing down the house every Tuesday night at 7:30pm with their bodacious blues. Stop by one week and we guarantee you'll be back the next. 
8) Lara's Gondola
What better way to embrace the on-mountain experience than to ride Lara's Gondola? Taking you from Happy Valley up to the main Village, this lift is totally free to for everyone to enjoy. Catch an amazing view of sunrise over the Monashees as you make your way down to Happy Valley for a big breakfast at Moose Lounge. Gondola hours are 7:45AM - 10:00PM Sunday - Thursday and 7:45AM - 11:00PM Friday and Saturday.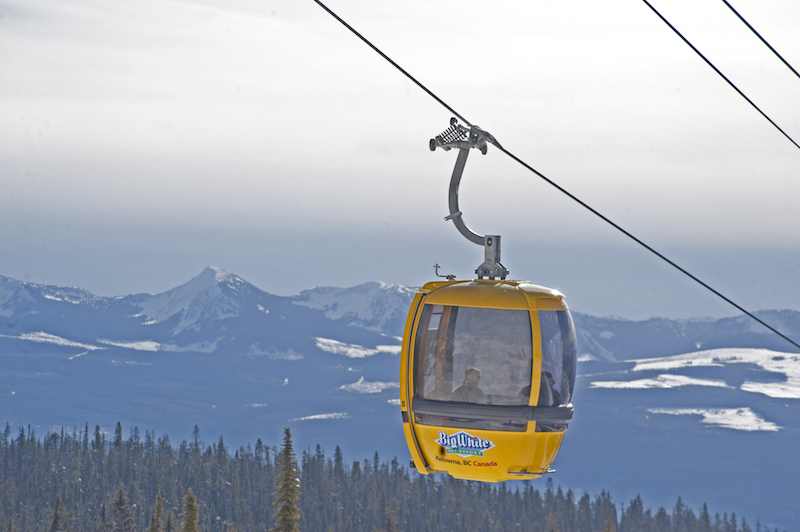 9) Trivia at Happy Valley
Let's get quizzical…. That's right, it's trivia time. Every Thursday night, starting at 8:00pm, Happy Valley hosts a totally free and totally hilarious night of trivia. From current events to radio hits, your longhaired host (also known by his nickname, Trivia Jesus) will keep you and your team guessing for the grand prize. 
10) Family Channel Carnival Night
Our famous Carnival Night is fun for the whole family! Every Thursday and Saturday night in the Village Centre Mall, bring the little ones for an evening of carnival games, prizes, face painting, and other sweet treats including free popcorn and free freshly spun cotton candy. Rumour has it- Loose Moose usually makes an appearance as well (and he loves to play ring toss).