Race Record Broken at 3rd Annual L'Alpe de Grand Blanc
Posted On: July 23, 2017 |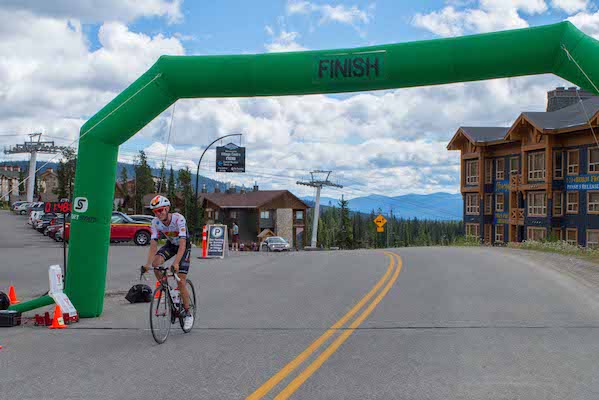 25-year-old professional cyclist, Jordan Cheyne, has won the third annual L'Alpe de Grand Blanc, breaking the outstanding race record with his time of one hour, 48 minutes and 10 seconds – 12 minutes faster than last year's winner.
A total of 205 riders took part in today's ride, including 82-year-old co-founder of Big White Ski Resort, Cliff Serwa. Cliff rode alongside his granddaughter Kelsey Serwa, Olympic silver medalist and X-Games champion. 
The 60km ride kicked off at 9am from the East Kelowna Community Hall and finished at the Big White Ski Resort Village, with 1800m of elevation gain in between. 
Race winner Jordan is a Kelowna local and member of the Jelly Belly Professional Cycling team who moved to Big White just two weeks ago.
"This was my first time competing in the L'Alpe de Grand Blanc, but I've probably ridden this road about 50 times for training," Jordan said. "I know every inch – but it doesn't make it any easier!"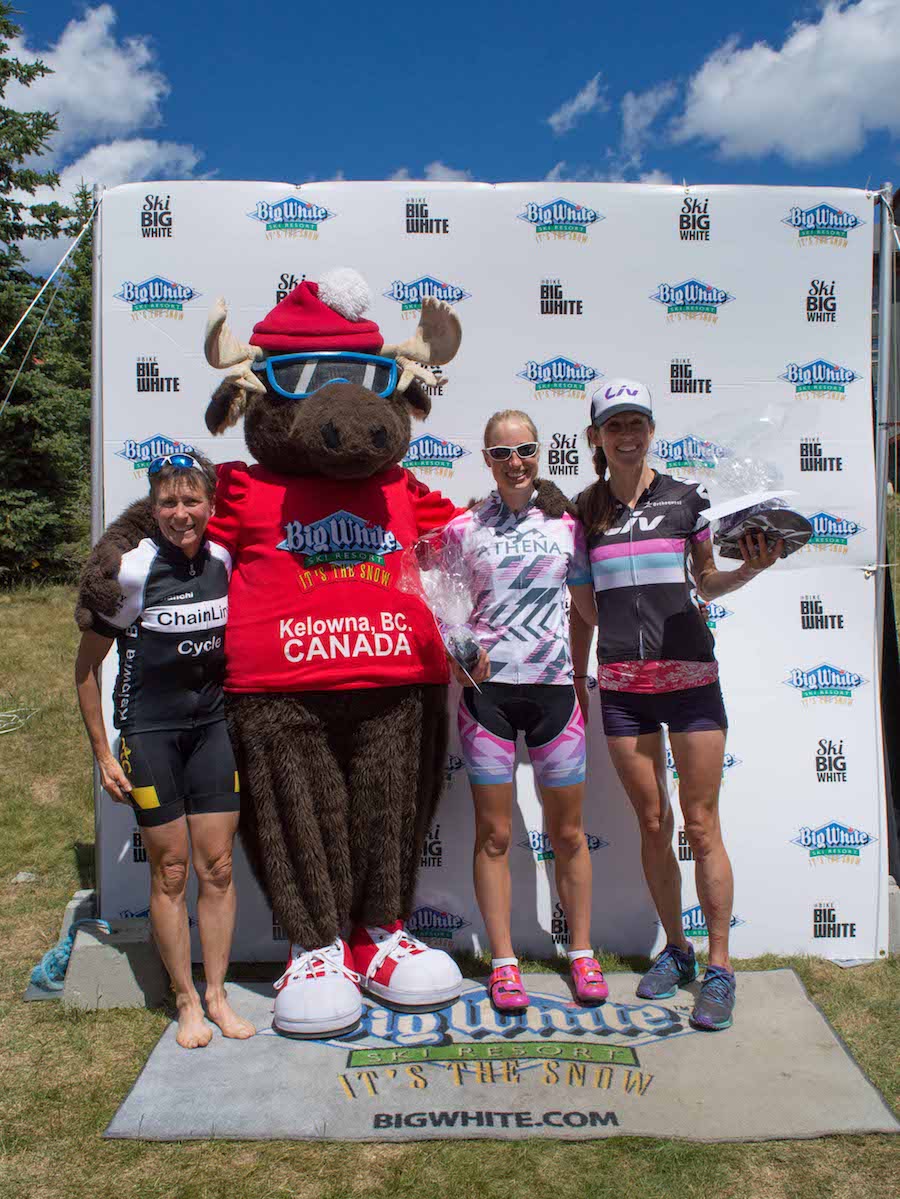 52-year-old Marg Fedyna was the first female to cross the finish line, clocking in at two hours, 12 minutes and 22 seconds. Marg was also the first female finisher in last year's L'Alpe de Grand Blanc road ride. 
"Winds were favourable this year and it was a beautiful day – the temperature was perfect," said Marg. "Climbing is my speciality and it feels great to win for the second year in a row." 
In true Tour de France tradition, Jordan and Marg won Polka Dot Jerseys, plaques and cash prizes; they also won the King and Queen of the Mountain competition for the fastest man and woman to complete the Black Mountain section of the course, each taking home a Swagman bike rack.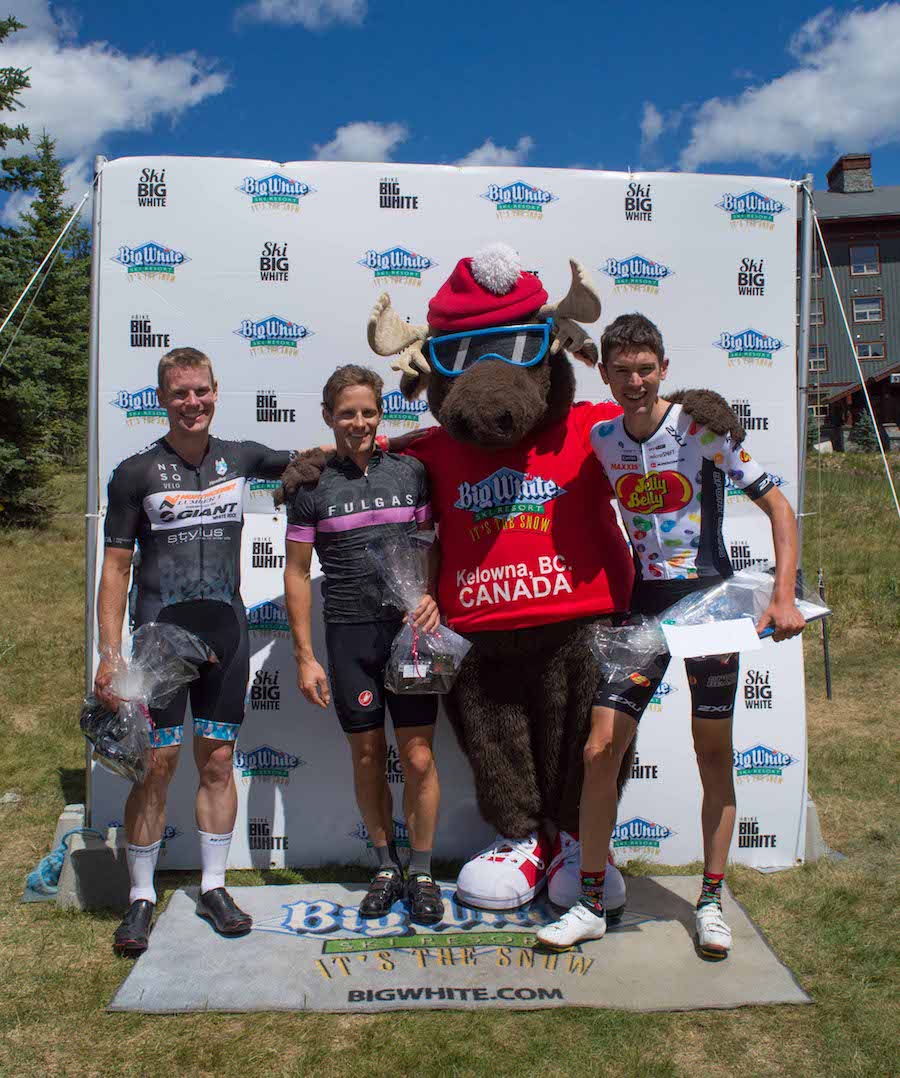 Cyclists were also able to compete in teams of three, with Kelowna Cycle winning the bike shop team category. And kids weren't left out of the cycling fun, with a separate 10km youth race set up from the Gem Lake Parking Lot to the finish line in the Village. Erik Haaheim was in first place for the boys with a total time of 24 minutes and 32 seconds. Kendra Shaw won first place for the girls, completing the race in 34 minutes and five seconds.   
The L'Alpe de Grand Blanc post-ride BBQ, catered by The Woods in the Village, included free massages, live entertainment, a kids carnival and some much-needed cold refreshments.
Click here for a full list of results, check out Sportstats.ca.
More information on next year's ride, click here. Already think you're ready? Register for the 2018 L'Alpe de Grand Blanc here.