ENCOMPASS Benefits and Big White partner to empower youth
Posted On: November 15, 2016 |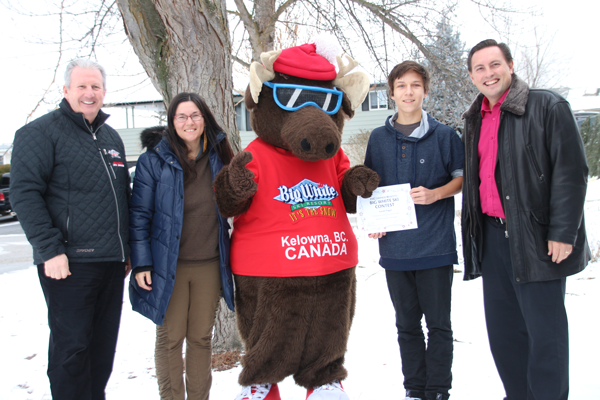 Do you know a youth between the ages of 13 – 17 who might really enjoy spending this winter snowboarding or skiing up at Big White? Big White Ski Resort has partnered with ENCOMPASS Benefits & HR Solutions to make one teenager's dream come true this winter season with the ENCOMPASS Benefits Youth Ski Pass Contest.
The contest is nomination-based and designed to recognize youth that are in financial need and that have made an effort to shine in their community. The lucky winner can look forward to receiving an amazing Big White 2016/2017 season package that includes one season's pass (2016/2017), bus pass and ski or snowboard equipment.
"This is our way of reaching out to those who may not be able to visit Big White as often as they would like. As Canada's Favourite Family Resort, we love to give the gift of skiing and snowboarding," said Michael J. Ballingall, Senior Vice President at Big White Ski Resort Ltd. "We hope that the winner will be able to develop a lifelong love affair with skiing and snowboarding."
The contest starts on November 1, 2016 and the nomination deadline is 11:59pm on December 5, 2016. One winner will be announced and contacted in early December. Youth are to be nominated online. All nominees must meet the following criteria:
Be between the ages of 13-17

Have experienced skiing/ snowboarding 3 or more times

Show good character

Demonstrate community commitment

Have financial need
This is the second year that Big White Ski Resort and ENCOMPASS Benefits have partnered on the ENCOMPASS benefits Youth Ski Pass Contest.
Bret Loge, Principal of ENCOMPASS Benefits says "we are thrilled to again be a partner with our long term client Big White and help support a local youth. Just reading the many nominations encourages us to learn about the great youth in our community!"
To nominate a youth member, visit:
http://www.encompassbenefits.com/news/2016_2017-application-final-pdf/