Big White Ski Resort helps build Fire Department Work Experience Program
Posted On: December 23, 2017 |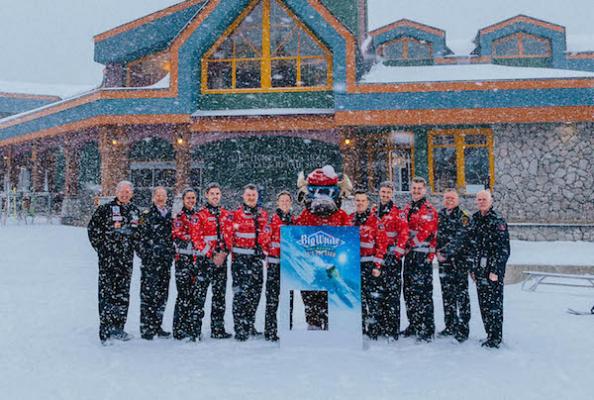 Big White Ski Resort has gifted the Big White Fire Department Work Experience Program (WEP) members with complimentary season passes for the 2017-2018 winter season. The WEP is now in its 16th year and over 85 members have been hired into career fire departments all across Canada and the world.
"We're happy to offer WEP participants a complimentary season pass as we appreciate the service they provide to the community along with the rest of the Big White Fire Department," says Michael J. Ballingall, senior vice president at Big White Ski Resort. "We believe these complimentary passes add to their enjoyment and overall experience at Big White Ski Resort and will continue to be a great tool for recruitment and retention for this vital program."
Big White Fire Department's WEP is now looked at as one of the best programs of its kind in North America, represented in over 50 fire halls across Canada. Every year, the Big White Fire Department receives applications provincially, nationally and internationally. Each application is graded and scored in a thorough screening process and only the best applicants are accepted into the program.
"Many aspiring young firefighters are looking at Big White's program to assist them in obtaining a career as a full-time firefighter," says Jamie Svendsen, fire chief at the Big White Fire Department. "Having the opportunity to ski is a great way for our members to reduce the stresses associated with the job and allows them to experience this beautiful resort we call home."
Header photo, from left to right: Michael J. Ballingall, Deputy Chief Chris Cormack, Firefighter (FF) Paige Kulhanek, FF Mike Mates, FF Gord Spear, FF Vanessa Schabkar, Loose Moose, FF Conor Williams, FF Scott Woods, FF Sean Lascelles, Fire Chief Jamie Svendsen and Captain Chris Daley.
To learn more about the Big White Fire Department, visit their website or follow them on Facebook.