10th annual Big White Dealer Demo Days a success
Posted On: February 10, 2016 |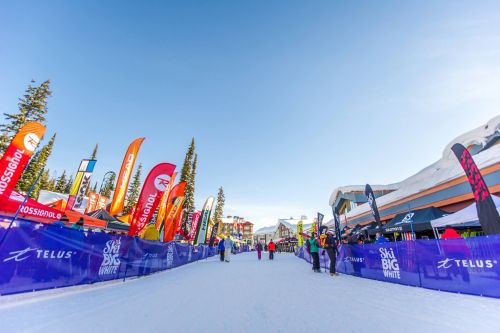 Big White Ski Resort locked in over 35 of the industry's most recognisable brands for its annual Dealer Demo Days, which ran on the 9th & 10th of February.
The Dealer Demo Days are designed for industry professionals to convene in one central location and demo all the upcoming products available in the ski and snowboard markets over the course of two days.
Suppliers such as Head, Armada, Salomon, Burton, K2, Bateleon, Rome Snowboards and Nordica all brought the newest models of skis and snowboards emerging in the market for the 2017 season. Owners, managers and staff from retailers such as Westcoast Sports, Boardroom, Mad Dogs Ski & Snowboard, Comor, Pacific Boarder, Winterland Ski and Caribou Ski were in attendance to demo the products available. 
Andy Martin, the winter sales representative for Head skis, originally organised the Demo Days over a decade ago as an alternative solution to shipping demo products all over the province.
"It was ridiculous," he said. "We decided to bring Demo Days to Big White Ski Resort as it's central to the Okanagan and the rest of the province. They were the first resort to agree to Demo Days, and they've been such great hosts that we've stayed ever since." 
This is the 10th year that Big White Ski Resort has hosted the Dealer Demo Days, with the event generally being the best-attended demo event by both retailers and suppliers in Canada. 
"We have a really strong snowboard contingent and a great ski contingent," said Andy. "There are constantly new brands that want to be here."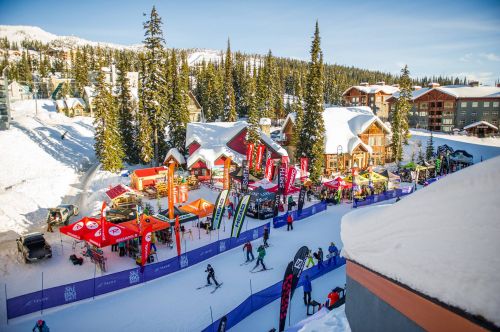 With the Demo Days held right in the heart of the Village Centre, these retailers have the opportunity to snow-test the following year's equipment firsthand, while enjoying the ski-in, ski-out convenience of the resort.
Big White also offers special deals to support retailers and suppliers participating in the Demo Days, offering discounts on hotel rooms, complimentary lift passes, a Supplier & Retailer Reception and dinner deals at the Kettle Valley Steakhouse.
"It was a great turnout from our industry partners this year and they were met with excellent snow conditions," said Josh Foster, Director of Snow Sports at Big White. "It's a real privilege to be able to host this event each season, it's also really fun to be able to see and try all of next winter's equipment.  There are some incredible improvements that you'll see at ski and snowboard shops this fall!"